Baby Annabell Carriage Pram Review
|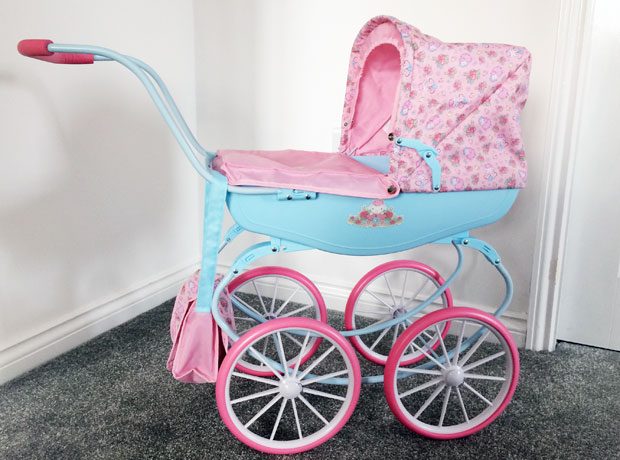 Baby Annabell Carriage Pram Review
Children love playing grown-ups, especially during the preschool years. They love playing that they're doing all those daily tasks that adults do — cooking, cleaning, laundry etc., and they also love playing family and pretending that they have a baby of their own.
We have just welcomed our third baby into our family and that has meant that my two older girls enjoy playing mummies even more. They love putting cloth nappies on their teddies and looking after them but they've not had a proper doll's pram until now.
I remember one of my birthdays when I was little — it was very special because my gifts were a doll and a doll's pram that looked just like a real one. They were very precious to me.
HTI make a wide range of doll's prams models and styles from Joie, Mamas and Papas, Chicco, Baby Born and Baby Annabell that let children imitate their parents.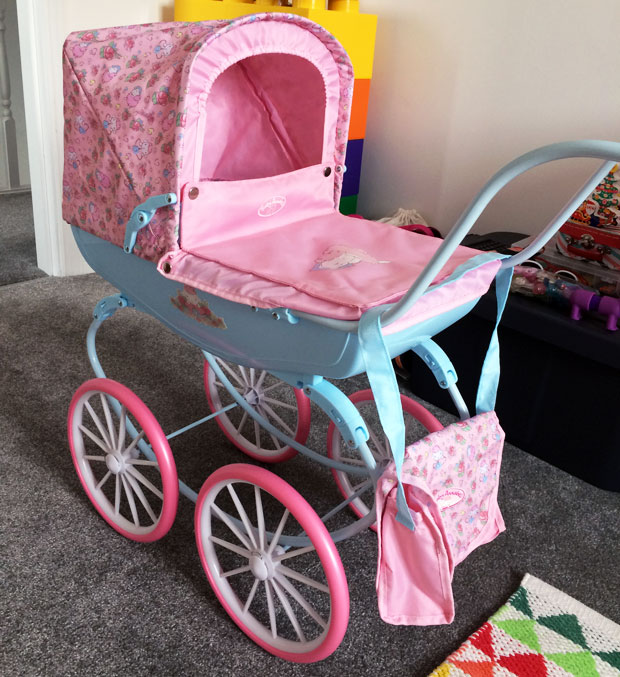 We have the classic vintage style carriage pram from Baby Annabell which has a sprung chassis, adjustable hood and a removable apron. It comes with a pillow and blanket bedding set and a matching changing bag too.
My girls (aged nearly 3 and 5 years) love this pram and enjoy putting teddies and dolls into and pushing it around. My eldest especially likes the changing bag aspect, while my toddler loves pushing it around.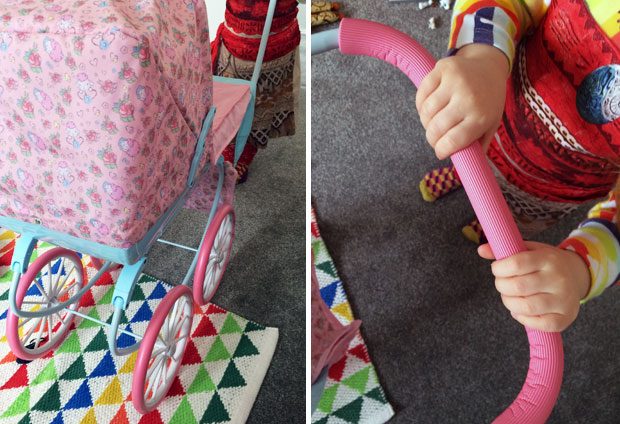 It's quite a large pram which makes it suitable for both my girls, but it's recommended from age 3 and above. It can fit dolls up to 46cm and the handle height is 65cm.
We really like the retro look of this pram and the kind of play it encourages — nurturing, multifunctional role-play and imagination, is perfect for aiding in your child's social and cognitive development.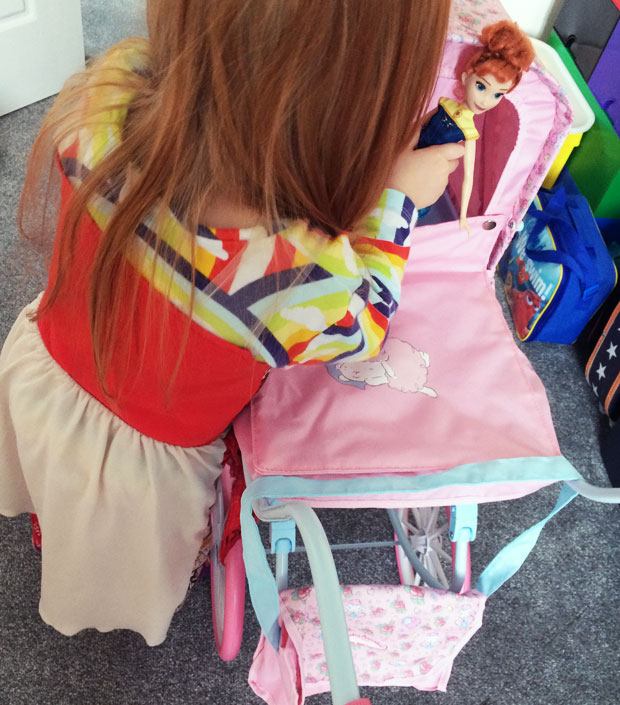 When assembling the pram, I struggled a bit to get the carriage onto the chassis but finally managed to click everything into place. Everything else was easy to fit.
The wheels are large and really good quality. They roll really well on different surfaces and feel sturdy and strong.
I wish a few parts on the carriage were made of stronger plastic as some areas are not as sturdy as I expected for the RRP of £59.99. My toddler tried to push the canopy down and managed to bend the plastic parts (see photo below) so now these don't work right.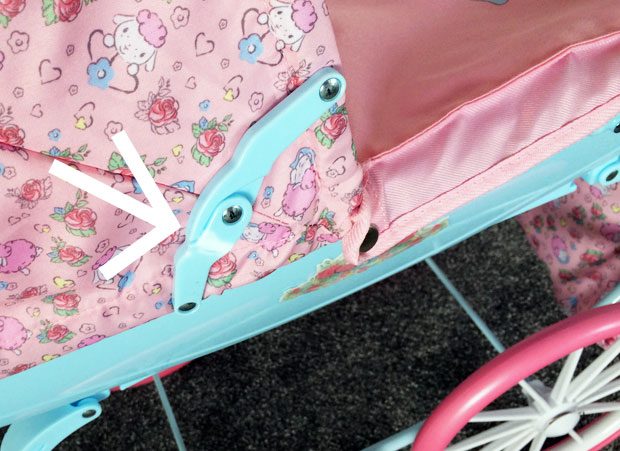 I would love to see an improvement in the strength of the plastic materials on the carriage as other than that it's a nice toy. If it could be a stronger plastic or even metal then it would make it much nicer and a more long-lasting toy.
The Baby Annabell Carriage Pram is available from Amazon.co.uk.
This product was sent to us for this review. As always, all my reviews are 100% honest and all thoughts and opinions are my own.