AD | Lello & Monkey High Quality Dinosaur Toys Review
|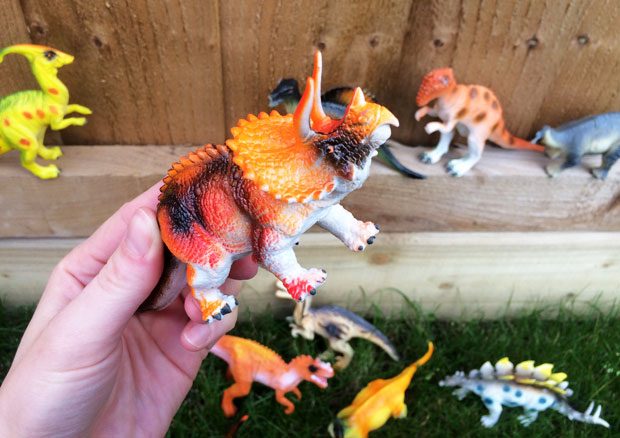 AD | Lello & Monkey High Quality Dinosaur Toys Review
When you're buying toys online it's hard to assess what kind of quality you're buying as you can't touch the items before you buy and feel their sturdiness and weight. lello & Monkey is a company that spotted a gap in the market — they were struggling to find good quality and affordable sets of toy animals and dinosaurs so they decided to make their own sets to provide to customers.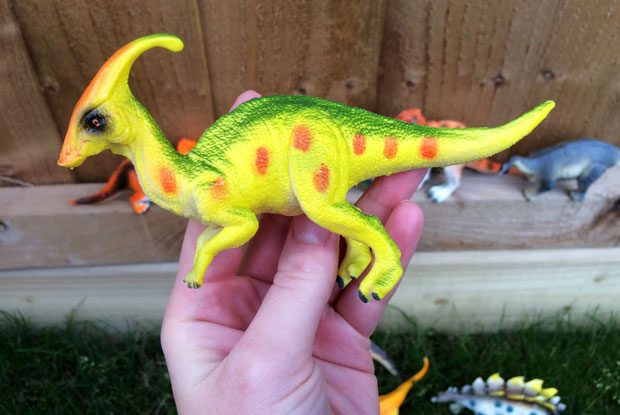 I've been sent their most popular dinosaur set — the 12 pack of Plastic Toy Dinosaurs. Unlike cheap, poor quality plastic toys that are super lightweight and don't stand up, these dinosaurs are semi solid which gives them a a good weight and to avoid frustration they can all stand up properly! This is essential when it comes to these kinds of toys — I know personally how annoyed kids can get when they can't stand toys up when they're playing.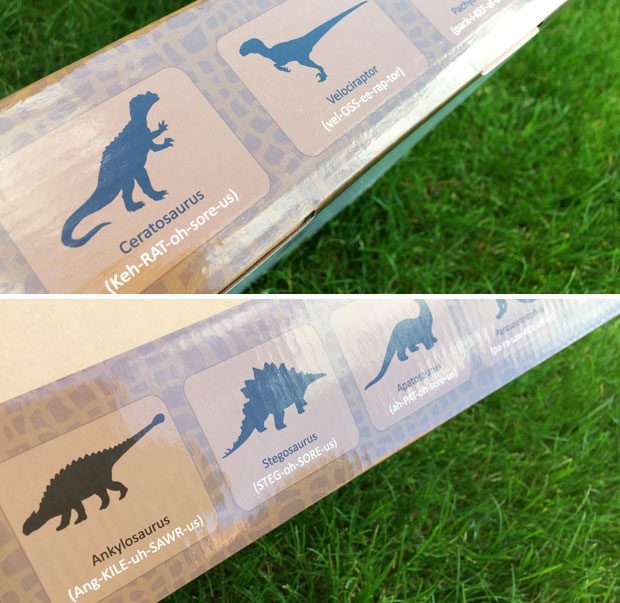 My own kids know more about dinosaurs than I do but they don't know all the names so it's really handy that the names of all the 12 dinosaurs are written on the box and also phonetically spelt out so you don't need to worry about how you pronounce them. Dinosaur names can be quite tricky!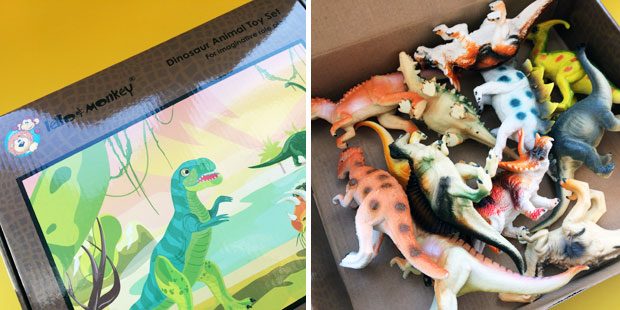 In this set, you get the following 12 dinosaurs:
Tyranosaurus Rex – T-Rex
Stegosaurus
Triceratops
Velociraptor
Apatosaurus
Parasaurolophus
Styracosaurus
Ceratosaurus
Pachycephalosaus
Spinosaurus
Euoplocephalus
Brachiosaurus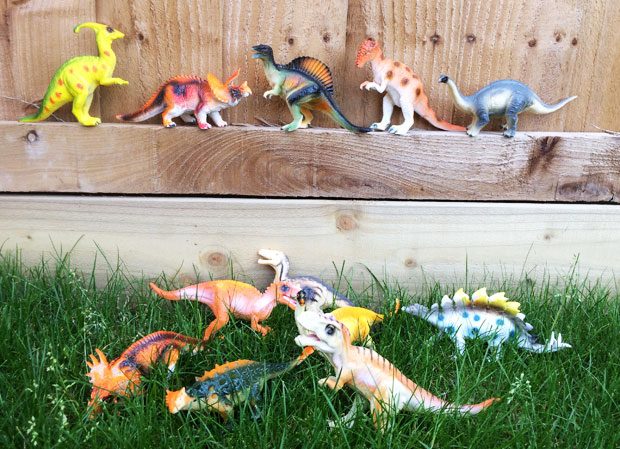 Some of these we know very well from school and films but others are new to us which is great as it means we can learn together as we play. The dinosaurs are very robust and sturdy and I love the bright colours! They are educational and would work well in a school setting too. My eldest had a dinosaur themed term at her last school and these would have been perfect for Show & Tell.
Each dinosaur is about 14cm tall so a nice generous size for the price. Each dinosaur costs just over £1 in this set which is great value for money.
I don't often get plastic toys because most plastic toys are flimsy and don't last very long but these dinosaurs have been built to last!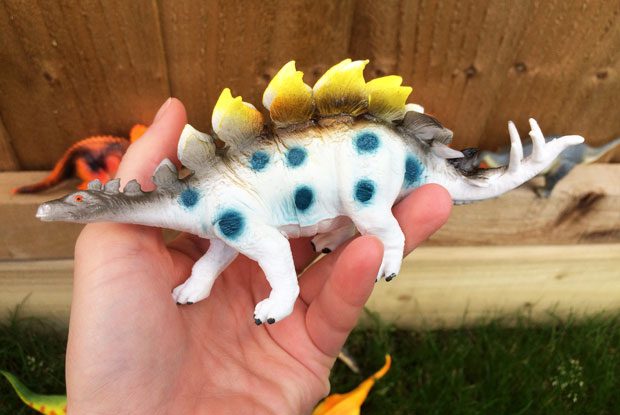 When I first got my pack and opened it, I could smell a scent that I think was the paints used to colour the dinosaurs. I just left the box open to air out and the scent faded quite fast. I think they must have just been produced shortly before I got them.
The toys have been made according to EU toy safety regulations, have been tested and carry the CE mark for toy safety. This is always important to me. The dinosaurs are not suitable for children under 3 due to small parts.
Lello & Monkey high quality dinosaur toys are available to buy from £12.99 at lello and Monkey, ebay, and Amazon.co.uk.
I was sent this product to review and compensated for my time. As always, all my reviews are 100% honest and all thoughts and opinions are my own.