BabyBlooms Replenishing Hand Cream & Lip Rescue Review
|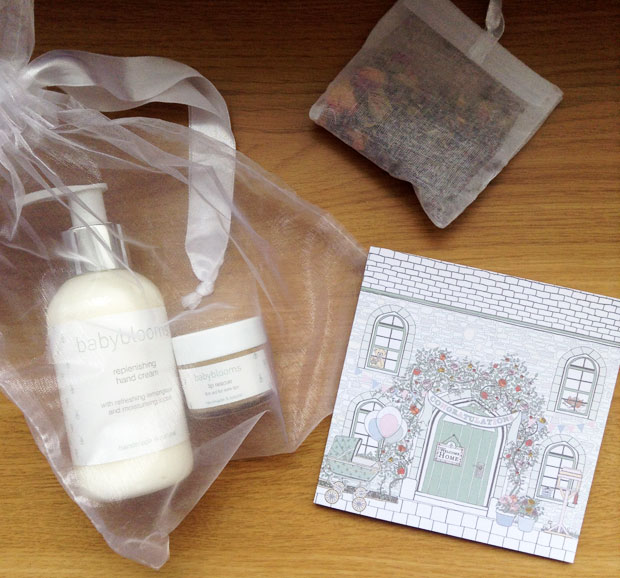 BabyBlooms Replenishing Hand Cream & Lip Rescue Review
BabyBlooms is a company that specialises in gifts to send to parents to congratulate them on their new baby. They have a huge selection of original, beautiful and practical gift ideas for babies, mums and the whole family.
BabyBlooms started in 2005 by pioneering the concept of baby clothes bouquets in the UK as an alternative to sending fresh flowers. This idea won them many loyal friends all over the world.
They also make skincare products for mums and babies. Recently, I tried the Baby Care Cream and the Rejuvenating Facial Moisturiser and over the past couple of weeks I have started using their Replenishing Hand Cream and Lip Rescue.
The Replenishing Hand Cream is a nourishing, non-greasy hand cream that comes in a 250ml pump dispenser. I keep this on my bedside table as my hands always feel dry at bedtime. It's a cream that's very hydrating, yet absorbs quickly without leaving a greasy residue. It's scented with lemongrass oil which is very refreshing, restorative and uplifting yet calming at the same time.
The hydrating properties come from jojoba oil and beeswax. Jojoba oil is very easily absorbed and quickly leaves skin feeling soft and supple. It's non greasy and smells pleasant too. Beeswax is thought to have anti-allergic, antioxidant and skin softening properties and is ideal as an ingredient in a nourishing hand cream.
I find the Replenishing Hand Cream very pleasant to use and it leaves my hands soft and cared for. It costs £10.00.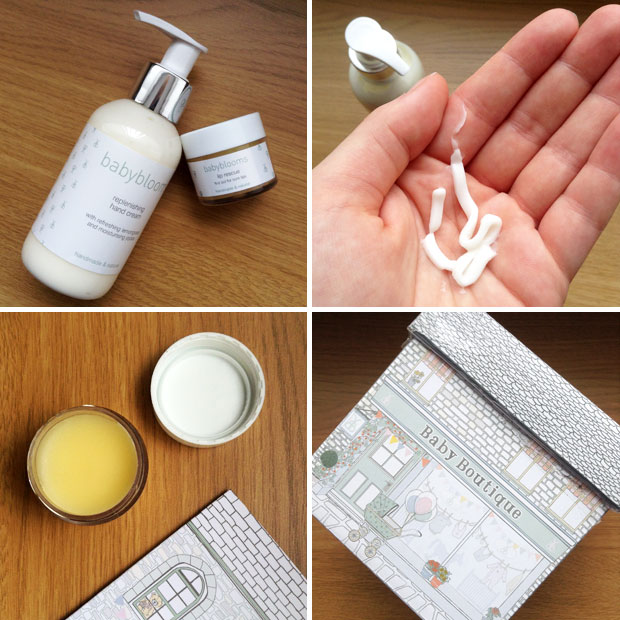 Lip Rescue is a nourishing lip salve for sore, chapped lips. I'm a bit of a lip balm addict myself and need to always have one near me. One problem that I often have is that my husband doesn't like my lip balms but this one just smells and tastes of honey so he's fine with this one. It's very natural!
It contains beeswax for its nourishing and soothing properties, calendula to soothe and calm skin and reduce redness and benzoin which creates a protective film that prevents skin from loosing moisture — plus it's also a natural preservative. The lip salve also contains sweet almond oil which is high in softening and protecting vitamin E, olive oil rich in fats that are great for our skin and cardamom for its warming, aromatic, antiseptic and stimulating properties.
Lip Rescue comes in a 15ml pot which is quite generous for a lip balm. The salve melts as you touch it with your fingers and easily applies to your lips in a thin, protective film. It has quickly become my favourite lip balm of the house and is my go to one to use at home. It costs £4.50.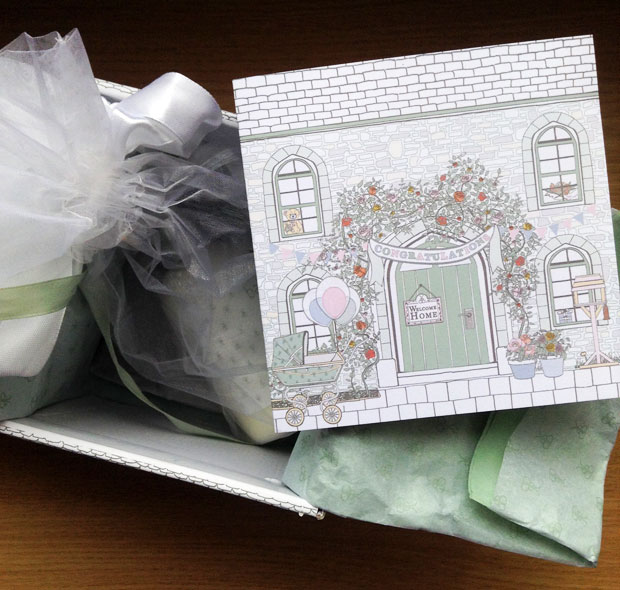 BabyBlooms really pay attention to their gift wrapping and make beautiful gifts that anyone would love to receive. There are lots of different skincare gifts to choose from here.
I was sent these products to try for this review. As always, all my reviews are 100% honest and all thoughts and opinions are my own.