Back To School – A Typical School Week Around The World
|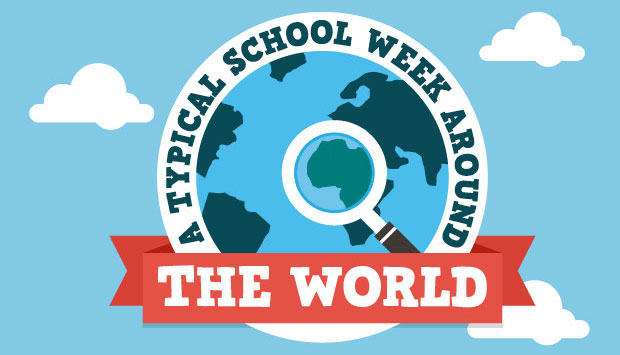 Back To School – A Typical School Week Around The World
Time for school again. School is something that is very different in different countries. I went to school in Sweden, but my school was a German school. I've also gone to school in Germany for a week and my sister has attended school in Japan (I was at a Japanese nursery at the time). Some countries have uniforms and some start at a much earlier age than others. The hours spent in school varies greatly too and the teachers do too, of course!
This fun infographic covers all these aspects and compares lots of different countries. It's very interesting to see how they vary so much.

Thank you to Brantano for this infographic!
This is a featured post. All words, thoughts and opinions are my own.