Bambino Mio Reusable Potty Training Pants Review
|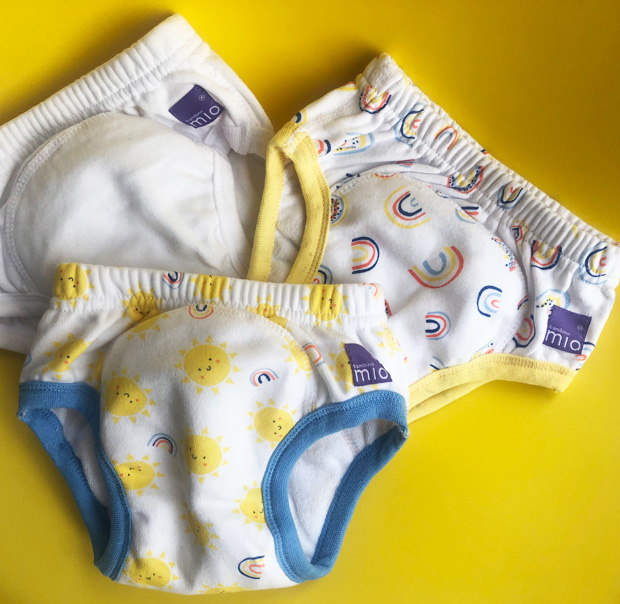 Bambino Mio Reusable Potty Training Pants Review
I'm in the middle of potty training my third and youngest daughter and it's going well most of the time but we've had some regression days too. Like with most things, all my daughters have been really different from each other when it comes to potty training too. The challenges have been different but the potty training equipment needs have been similar.
I discovered Bambino Mio Reusable Potty Training Pants when potty training my second daughter and they are one of the items I'm most grateful to have this time around too. We still use the ones from back then but have added a few more packs too as they have such a lovely fit and work really well for my youngest.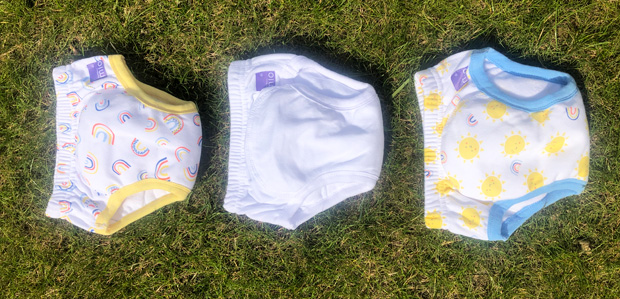 Reusable potty training pants are designed to hold small accidents and that's exactly what they do. If my daughter accidentally wees in these, the wee doesn't go on the floor. Small accidents are completely contained and full wees only make the pants wet without dripping onto the floor. We can then make it to the toilet/potty without the need to clean any carpets!
There are regular pants in small sizes too but I always find that they don't fit very well on toddler bodies and I constantly see my daughter pulling at them when she's wearing them so they can't be comfortable. The reusable potty training pants that we have fit much better, stay in place well and of course have the leak-protection that I love.
The training pants from Bambino Mio are made with a cotton blend fabric and have a concealed water resistant layer with an inner pad to contain accidents while still letting your child feel the wetness. The waistband is stretchy and comfortable and the pants are easy for little ones to pull up and down independently. They are machine washable up to 40 degrees and can be tumble dried on low.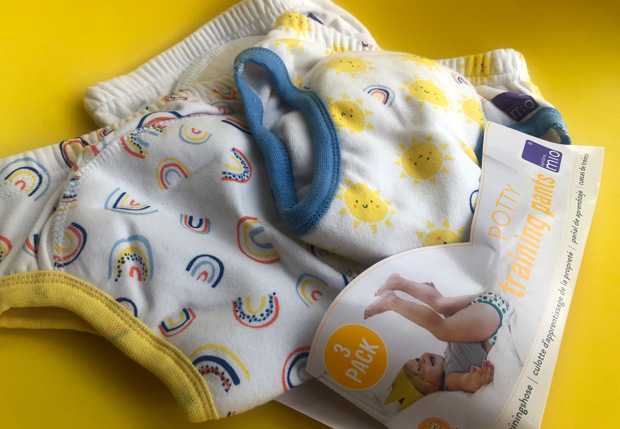 As I'm not having any more babies now, we are close to the end of our cloth nappy journey which I feel a bit sad about – I will miss all those cute prints and the fluffy bottom. Luckily, the Bambino Mio Reusable Potty Training Pants are available in a wide range of adorable prints too! In this post, you can see Sunny Days and Rainbow Rays which are available to buy individually or in a pack of three or five together with the white design. This print mix is called Daydream Believer.
You can of course keep using training pants beyond potty training too for as long as they fit – they make excellent pants for young children.
These lovely training pants are available from the Bambino Mio website, some supermarkets and other retailers too.
This pack of pants was kindly provided for us for this review. As always, all my reviews are 100% honest and all thoughts and opinions are my own.