Bambino Mio Potty Training Pants Review / Potty Training
|
Bambino Mio Potty Training Pants Review / Potty Training
We are in the middle of potty training our toddler who is two and a half years old now. Something that I always knew I wanted to use when doing this is potty training pants. They're just such a great way to make the transition from nappies to pants smooth and fun.
These beautiful potty training pants from Bambino Mio are made from a cotton blend fabric (80% cotton, 20% polyester, laminated to polyurethane) that is lovely and soft against my toddler's skin. They've got a concealed water resistant layer and an absorbent inner pad for little accidents.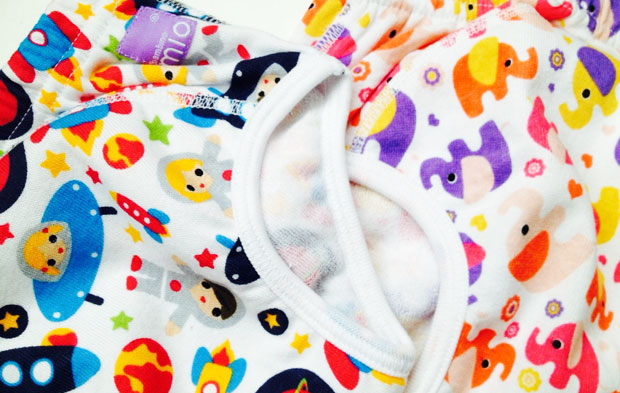 Using these helps promote independence for toddlers as they feel like they're wearing proper pants. The potty training pants have a pull-up style design to make them very similar to real pants and make them very fast and easy to pull down for going to the potty.
They absorb small accidents to minimise the need for clothing changes but allow your toddler to feel the wetness to realise what has happened. They don't absorb a full wee but do the job when your toddler just can't hold it in completely. The training pants can hold a sloppy toddler poo though without leaking! This is great because we are focusing on wees first and trying to get our toddler to do them in the potty before tackling poos. We had our first success yesterday!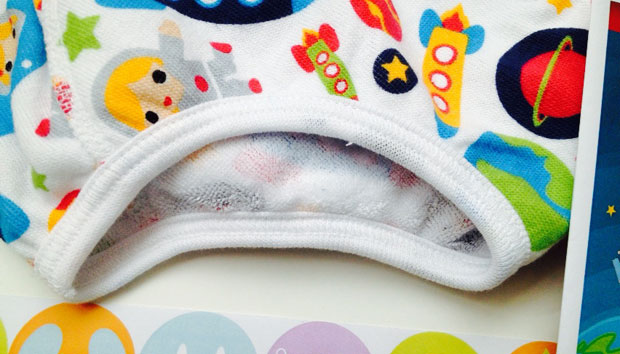 We're using these lovely potty training pants in the house now to get our girl used to not wearing a nappy and to avoid any big accidents at the same time. We are still using nappies when we are out and about and at night but it's great to be able to have some nappy free time in the day without worrying. They're machine washable and you can even tumble dry them. They wash really well and look just as lovely now that they've been washed quite a few times.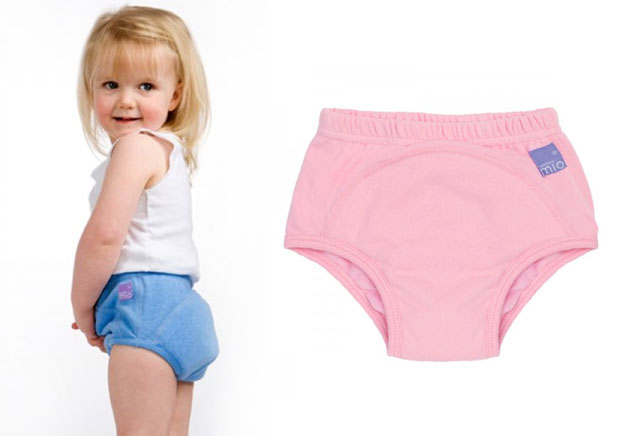 The designs are so cute too and they look so comfortable. They're also available in White, Pink and Blue. They cost £5.49-£5.99 each and are available from the Bambino Mio website, Amazon.co.uk and other shops that sell baby and toddler items. You can also get them in packs of three or five. The available sizes are 18-24 months, 2-3 years and 3 years+.
Bambino Mio nappies and training pants are available from The Nappy Gurus where you can enjoy a 10% discount with my code "AMUMREVIEWS".
We were sent these pants for this review. As always, all my reviews are 100% honest and all thoughts and opinions are my own.