Bella Bathrooms Launch Blog Contest – My Entry
|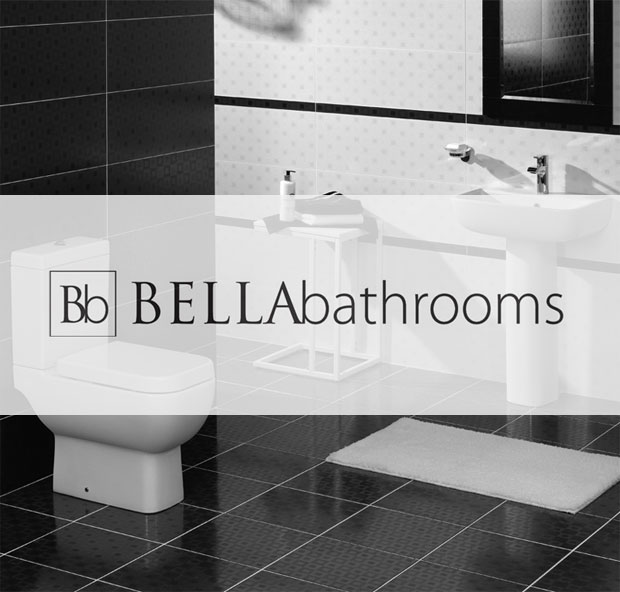 Bella Bathrooms Launch Blog Contest – My Entry
I'm entering an amazing Bella Bathrooms competition for a chance to win a bathroom makeover.
We've been planning a bathroom makeover for quite some time now but for obvious reasons, it was not a great time to do it when I was pregnant nor when our daughter was a tiny baby. She is now a toddler of 16 months and I think it's time to get our bathroom sorted!
The problem we have is that our bathroom is absolutely tiny. At the moment we have a shower cubicle, a toilet, a sink and a mirrored cupboard and that's it and that barely fits. Having a child and loving a soak myself, we'd love to somehow fit a bath tub in there and I would also love more storage for toiletries and towels. It's a tricky room to fix but I'm sure we can do it. We know other people on our street that have managed to squeeze a bath tub into their equally small bathrooms so we should be able to do it too.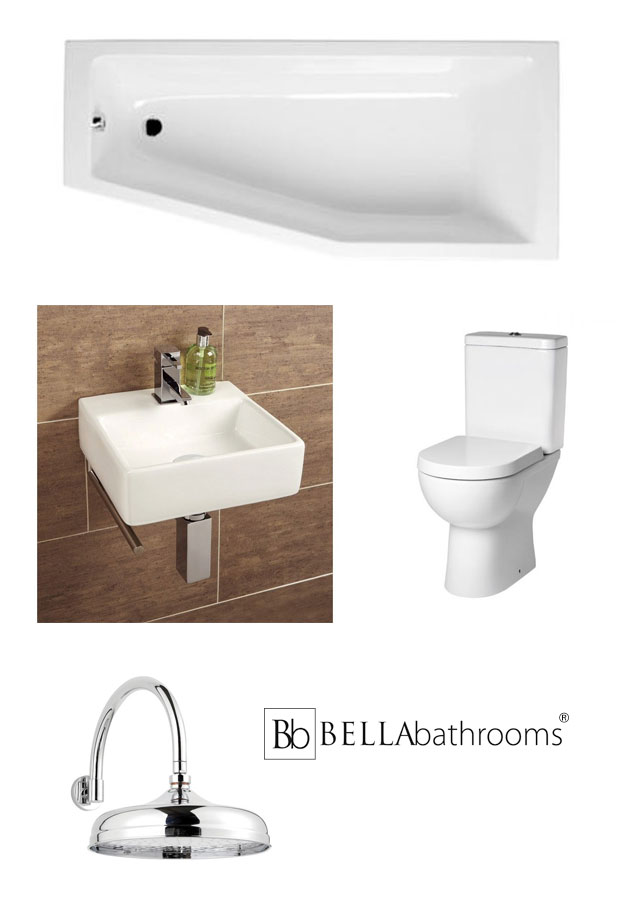 Bella Bathrooms have lots of stylish items that we would love to have in our new bathroom. We'd like a modern style angular shaped porcelain suite mixed with a more classic, large shower head.
A space saving bath is a must for us and probably the only way we can fit a bath into our small bathroom. Often choice is quite limited when it comes to this style of bath tubs but Bella Bathrooms have stylish ones like this one above that I love.
This sink would be perfect for us! It would fit nicely next to the bath and is small yet spacious enough for our needs. It looks lovely and we love the square look. The built-in towel rail is really clever and would save us some space. We are mainly looking at having storage on the walls with our limited floor space so a wall hung sink like this one would be ideal.
Even this toilet is lovely! I've never said that before about a toilet… but I really like the rounded front combined with the angular tank at the back. This one looks much easier to clean than our current scalloped one.
This shower head is gorgeous! A big shower head feels so luxurious and looks great too. I love the round shape and old-fashioned style as  a contrast to the modern suite.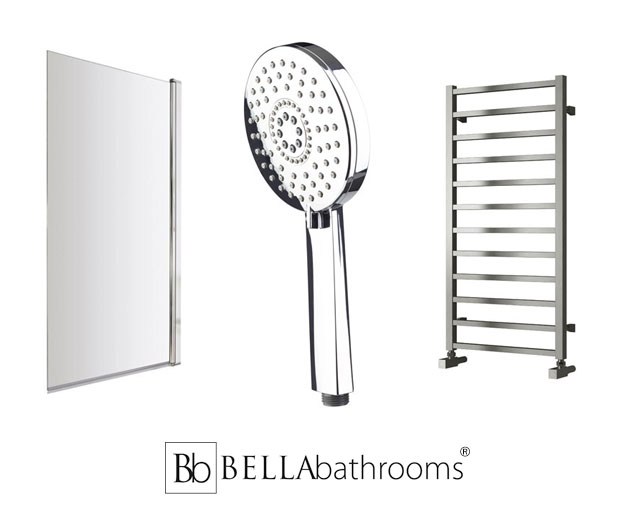 There are some more details that are important in our future bathroom. My husband does not like having baths so a shower wall/bath screen is essential to us. This one is minimalistic, looks nice and would be easy to keep clean. Another shower would be needed too, since the one mentioned above is attached to the wall high up. This smaller one would fit the style of the large one and give us the functionality that we need. Our bathroom is always cold and towels get wet so we'd need a towel radiator too. This one fits with our style with its angular, modern shape. I'd love to have toasty warm towels ready when I get our of my shower or bath! These items from Bella Bathrooms are all very affordable, too.
When it comes to more storage, we need a mirrored cabinet to go over the sink and some shelves and towel hooks. Then we'd have our dream bathroom! Tiles would be kept very simple and white to make the room look as big as possible.
Find all the products on Bella Bathrooms' website and read more about the competition here.