Bibetta Neoprene Bottle Insulator Review – Keeping Drinks Cold
|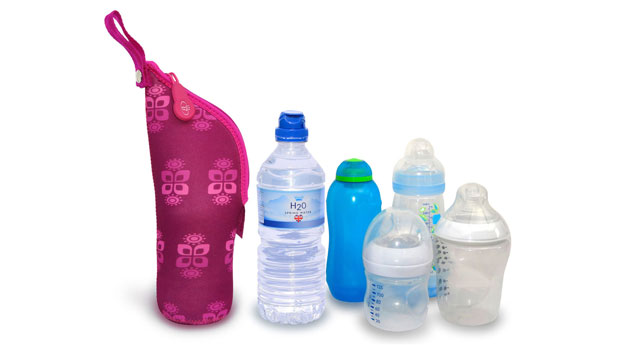 Bibetta Neoprene Bottle Insulator Review – Keeping Drinks Cold
Whenever we go out, I always pack a bottle of water for my two-year-old. She's always drinking water and I never want to get stuck somewhere without a drink for her.
I have been keeping it in the changing bag or in the basket of the pram but it's so inconvenient trying to find it when we need it as the shopping basket of the pram always ends up quite full and messy. We have a travel system for our baby and only use the car seat bit so there are no pockets or anything where we could keep my eldest's drink.
I've been trying to find a bottle/cup holder to attach onto the pram frame but haven't been able to find one that will fit our pram and her different water vessels! I also wanted to find something that I can easily move between prams if needed as we have a travel pram that we use sometimes too.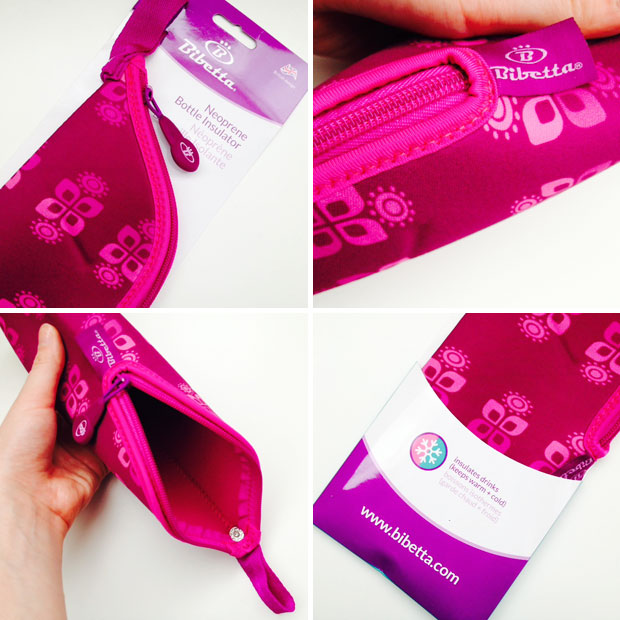 After this long search, I am very pleased to say that I have found the perfect solution! We now have the Bibetta Neoprene Bottle Insulator and we use it all the time. It's a stylish bottle insulator that will keep drinks cold or warm and the stretchy material means that it will fit most baby bottle sizes and brands (MAM, Philips Avent, Tommee Tippee, Dr Brown and supermarket own brand) or regular 500ml water bottles. Taller bottles can fit too but protrude out of the top, cooling the main part of the bottle.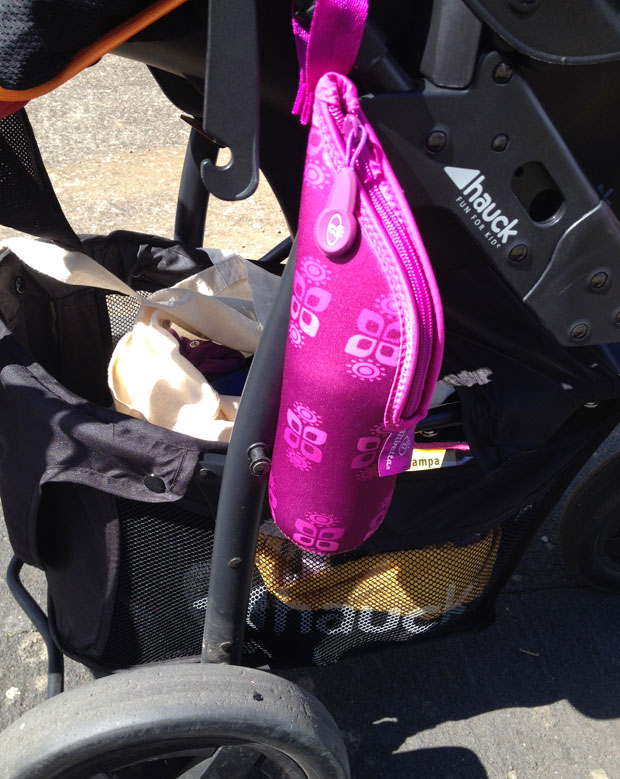 My favourite aspect is that it's got a strap with a fastener so that I can attach it to the pram or my bag and have it within reach and sight at all times. It's such a useful product and so helpful for us. My daughter can even get her drink herself from it when she wants it and then puts it back too.
The Bibetta Neoprene Bottle Insulator is available in several nice colours — patterned Pink, Blue and Black and plain Green, Blue and Red. It can be washed at 30 degrees in the washing machine which makes it very hygienic too.
Read more on Bibetta.com. The plain designs are currently on offer for £5.99 and the patterned ones cost £8.99. Buy directly from the Bibetta website, in store or from Amazon.co.uk.
We were sent this product for this review. As always, all my reviews are 100% honest and all thoughts and opinions are my own.