Biscuiteers New Kid on the Block Biscuit Tin Review
|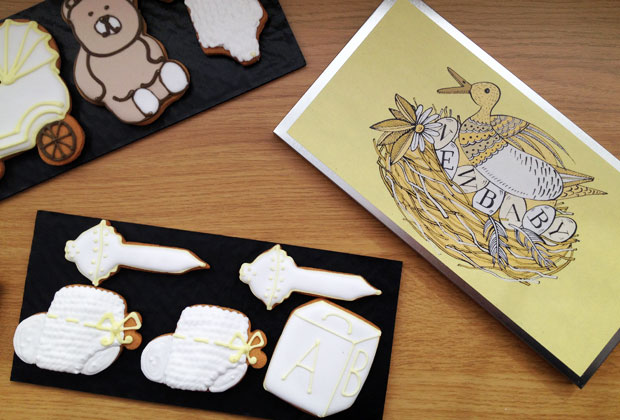 Biscuiteers New Kid on the Block Biscuit Tin Review
Why send flowers when you can send Biscuiteers? I completely agree. Biscuiteers is a company that makes luxury hand-iced biscuits, chocolates and cakes for all occasions. They can be personalised in lots of ways and delivered worldwide to the person you want to surprise. Each biscuit is hand-iced by talented icers in London and each one is completely unique. Everything is made the old fashioned way — one biscuit at a time.
Flowers are beautiful, but biscuits are so much better. They're more useful and tastier! Welcoming a new baby into the world by sending beautiful luxury biscuits is sure to be appreciated. New parents are tired and a sweet treat to enjoy with a cup of caffeine makes everything a bit easier. I would be very happy to receive Biscuiteers biscuits to celebrate my new arrival next month.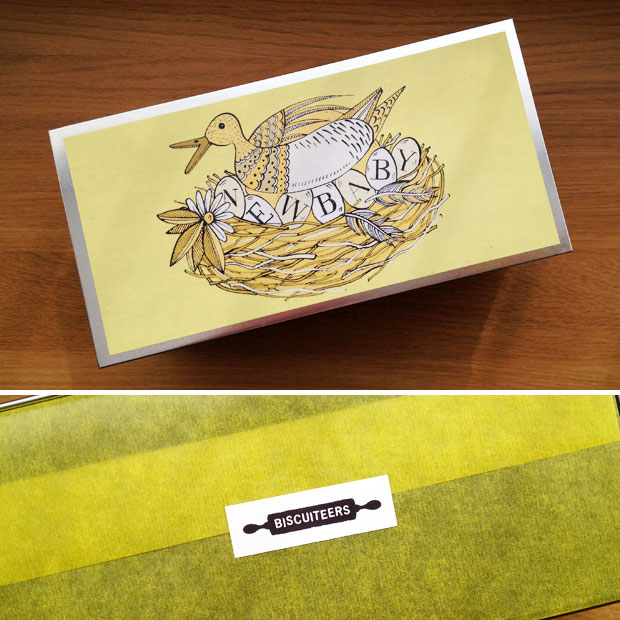 The New Kid on the Block Biscuit Tin is a gorgeous, large metal tin filled with biscuits to congratulate new parents. It's full of baby essentials such as rattles, blocks, a pram, baby booties and teddy bears. You can personalise the large pram biscuit with a message of your choice and you can pick the colour of the tin too — blue, pink or yellow.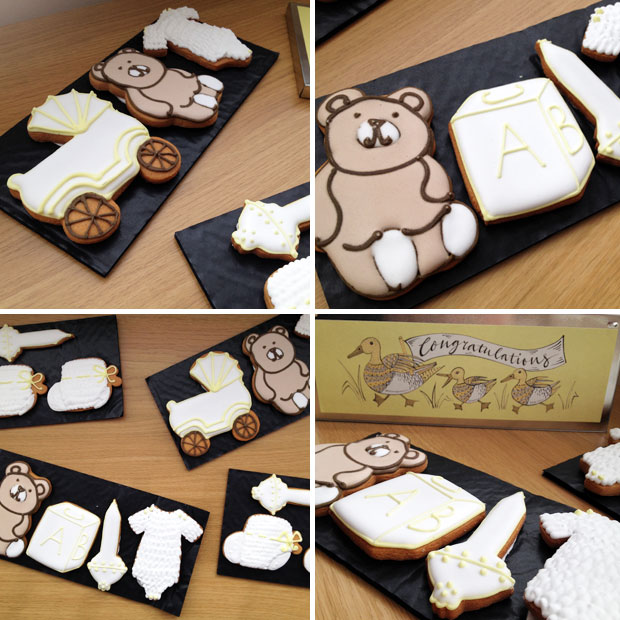 The handmade biscuits are traditional vanilla biscuits made with eggs, British butter, flour and golden syrup. The tin contains a selection of fun and cute biscuits in different sizes. The lovely tin protects the biscuits well and they are layered carefully in the tin to keep them separated from each other.
Most importantly, the biscuits are delicious! They're sweet and satisfying and go really well with a cup of tea. The different shapes and themed biscuits are fun for adults and children too, of course. My toddler loved the bear biscuits!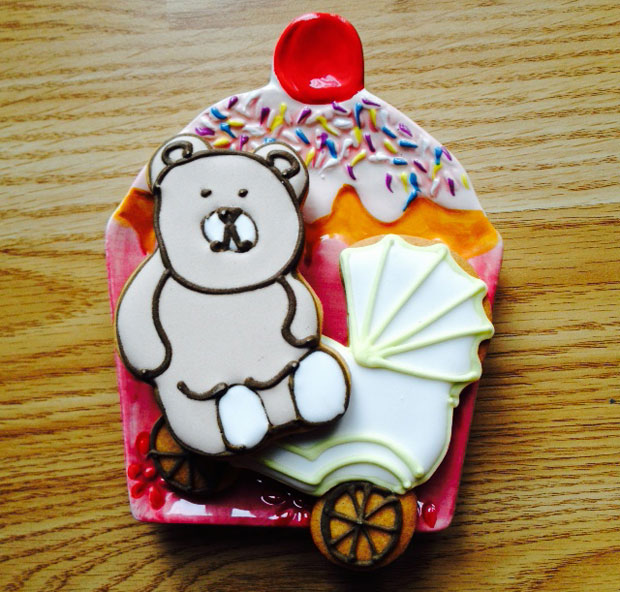 There are so many different options to choose from for all occasions. There's a range of new baby gifts — including these gorgeous Beatrix Potter biscuits — and lots of other brilliant sweet treats. One of my favourites must be the tin of biscuits that look like vegetables! They make it easy to get your five a day… 
The New Kid on the Block Biscuit Tin costs £39.50.
We were sent this tin of biscuits for this review. As always, all my reviews are 100% honest and all thoughts and opinions are my own.