Bluestone National Park Resort Review Part 1 – The Gateholm Lodge
|
Bluestone National Park Resort Review Part 1 – The Gateholm Lodge
During the last week of April, we enjoyed a lovely stay at Bluestone National Park in Wales. It was our first visit and it was great! We stayed at the Gateholm Lodge (number 46) in Preseli View which is close to the resort entrance, the long stay car park, the adventure centre, the Blue Lagoon and just a short walk from the Village which is located in the centre of the resort.
It was a great location for us with a beautiful view of the resort and close to all the things that we wanted to spend the most time doing as we were visiting with our three-year-old and nearly one-year-old.
This is my first post and this will be all about our accommodation at Bluestone.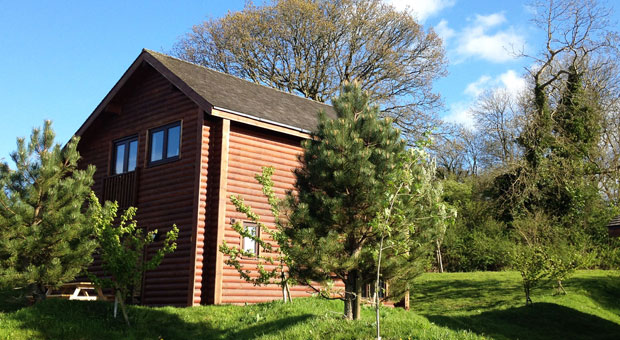 Accommodation – The Gateholm Lodge
The Gateholm Lodge is also known as the upside down lodge as the bedrooms are on the ground level floor and the open plan living area is upstairs. At first we thought this was a bit strange but we got used to it straight away and really appreciated the design when we saw the view from upstairs!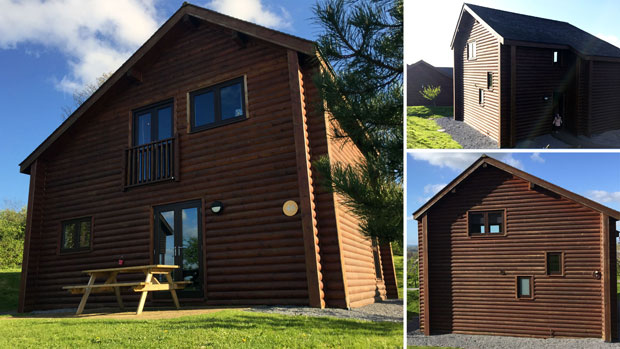 The house was very clean, tidy and welcoming with plenty of towels folded and placed on each bed. This lodge sleeps six people in three bedrooms. There's one master bedroom and two twin bedrooms. The master bedroom has an en suite with a bathtub and there's another bathroom with an impressive power shower too. Both bathrooms have towel heaters.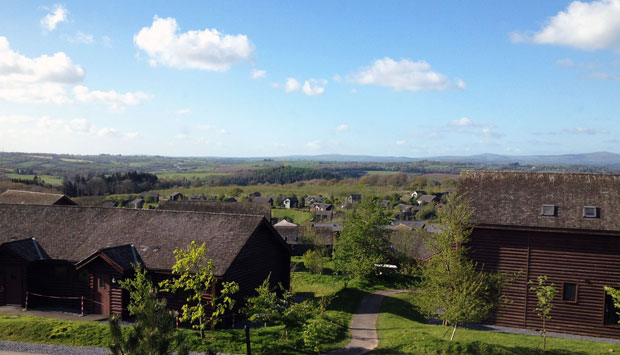 In all the bedrooms, there are solid wood furniture — a chest of drawers and/or a wardrobe and bedside tables. There's plenty of storage for all your shirts and tactical pants and bags that you might have with you for your stay.
There's a bit of wear and tear on the units in the kitchen and the wooden furniture in the dining area and the sofa table but that's actually a good thing when you're visiting somewhere with young children. It means that you can relax and let your children play. Wooden furniture is perfect for these kinds of lodges — the style is very suitable and the wear is quite charming and homely.
The kitchen is modern — aubergine purple in our lodge — and well equipped with a dishwasher, microwave oven, kettle, large toaster, french coffee press, lots utensils and good recycling facilities. You get a little welcome packet with two dishwasher tablets, a mini bottle of washing up liquid, a cloth and a set of bin bags so that you can change the bin bag in each bin. This is nice but you'll still have to pack or buy your own as, unless you're eating out, you'll need more dishwasher tablets, washing up liquid, a dish sponge and something to clean the worktops with like antibacterial spray or cleaning wipes.
There's a small fridge with a freezer compartment and for a family of four, a larger fridge/freezer would be better. If you're going for a food shop before your arrival, which I recommend, bear in mind that the freezer part is very small. Another thing that wasn't available is a non-stick pan so if you're planning to fry things, pack your own. There were plenty of steal pans and some Pyrex type dishes available.
The whole house is carpeted expect for the bathrooms and the kitchen area.
You can watch my tour of the full house here:

The dining area has a lovely large table with wooden chairs and an IKEA Antilop highchair which great. You can ask for more highchairs if you need them. There's also a travel cot that you can use during your stay. It was sealed with a label saying that it had been inspected and cleaned before our stay which is very nice and something I'm really impressed with. There's also a baby gate at the top of the stairs and one at the bottom, too.
The french doors upstairs can't easily be opened by children and have a tall fence for safety too so that's great. There are no plug socket covers though so if you have a curious little one, you might want to take some with you.
There are two leather sofas that are very comfortable and hygienic too as leather is very easy to clean. There's a large sofa table and a TV-stand with a good sized TV and a DVD player. You get free Wi-Fi in your lodge and in most areas of the resort and you can choose to upgrade to Premium Wi-Fi at a cost per device. We had the Premium Wi-Fi and it was good enough to do online work on laptops and streaming the snooker on an iPad.
There's a patio area with a picnic table on the front of the Gateholm Lodge, right outside the master bedroom. This is a lovely area that is particularly useful in the summer months.
Stay tuned for more Bluestone posts covering the rest of the resort and things to do.
We received a four night stay in exchange for a review. As always, all my reviews are 100% honest and all thoughts and opinions are my own. Contains a sponsored link.