The Book With No Pictures by B.J. Novak Review
|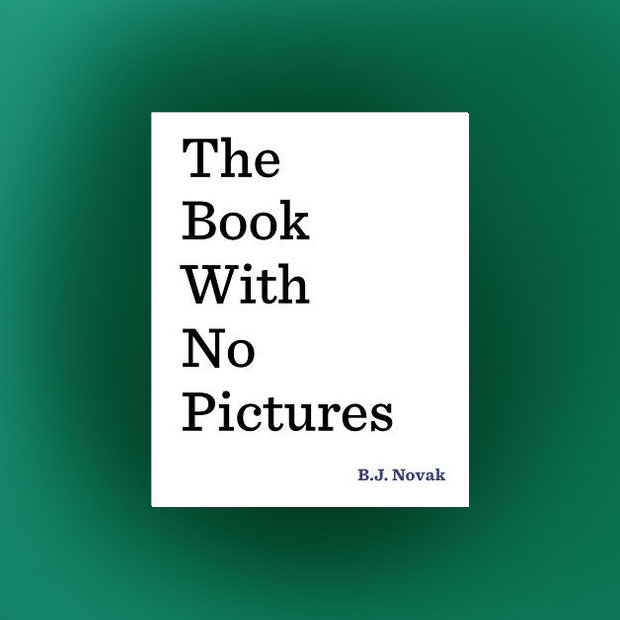 The Book With No Pictures by B.J. Novak Review
I did not know what to expect when I was sent The Book With No Pictures by B.J. Novak. Was it a book for adults or children? It looks very strange indeed with it's very basic cover design. It looks like an unfinished book, a draft. I'm a book nerd and a design nerd and definitely judge books by their covers so at first this book really puzzled me.
Then I started reading it and it quickly I understood why this book is so special. The book proves that children's books do not need to be picture books. Kids will love the way this books makes the reader sound really funny and silly. Expect lots of laughing and giggling and "again again" when reading this book to your children. The Book With No Pictures is brilliant!
Check out the video below to preview the book and see B.J. Novak  himself read it to a bunch of kids and watch them roar with laughter!
No wonder this book is #1 New Release in General Literature for Young Adults on Amazon and has got mainly 5 star reviews!
The Book With No Pictures is simply amazing! The simplicity is what makes it. It is so different from any other children's books out there, it's new and fresh and shows that books do not need to be complicated to entertain.
The price of the hard cover edition is £12.99 which might sound expensive for such a basic looking book that has not needed all the extra work of illustrators and seems like it was fast to write BUT this book is worth the price and more for all the laughter, joy and fun times it will bring. Children laughing is the best thing in the world, isn't it?
Well done, B.J. Novak! Very creative! This is a new classic!
Buy it from Amazon, available in hard cover from the 4th of December, Kindle edition and Audio download.
I was sent the book as an e-book in exchange for my review. All thoughts and opinions are my own and my reviews are 100% honest, as always.