Book Review: Birdie and the Water by Matilde Toimil
|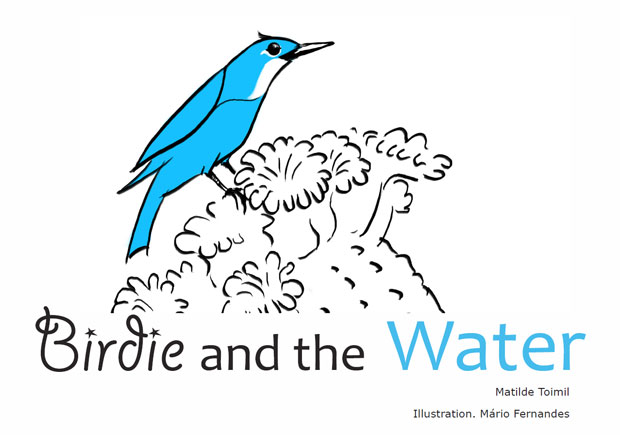 Book Review: Birdie and the Water by Matilde Toimil
This is a beautiful children's book about a bird called Birdie. He lived in the desert and one day he flew around looking for nectar and heard a mysterious but wonderful sound. He decided to investigate what it was and found that the source of the sound was a small stream of water. The water had a voice that enchanted Birdie and he followed it and discovered its different sounds. He loved the beauty of these sounds and wished he could describe it to his friends but knew he could never make it justice. He wished he could sing as beautifully as the water.
The water could make his wish come true, but it needed Birdie's help first. He needed Birdie to fly to all corners of the earth and share the water's songs. So he did! We follow him on his travels and as a thank you for his efforts, Birdie's home received a permanent oasis and a voice that would always be melodious and harmonious to everyone.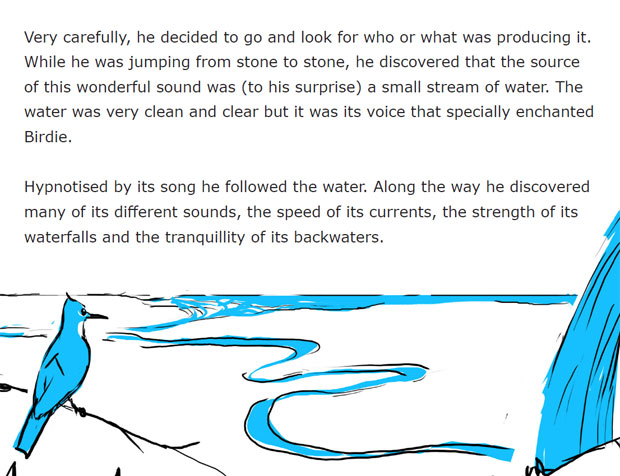 I've got this book as an e-book on my iPad mini and though I prefer printed books, this one works really well as an electronic book too. The story is so lovely and peaceful. Both the story and the style of writing are relaxing and I'm sure reading it to children at bedtime would help them sleep. The illustrations by Mário Fernandes are simple line drawings with the same shade of sky blue running through the book in some details. They're very soothing too. I think my late dad would have really enjoyed this kind of style of illustration and so do I.
Birdie and the Water is full of curiosity and love for the beautiful world of nature and it's a lovely story to read with your children. The book is 26 pages long so it is a perfect length for a bedtime story.
The book is available as an e-book for just £1.28 (or free if you have Kindle Unlimited) and as a paperback book for £6.60, both from Amazon. Birdie and the Water is also available in Spanish and Portuguese here.
I was sent this e-book for my review. As always, all my reviews are 100% honest and all thoughts and opinions are my own.