Book Review: Do Spaceships Have Toilets? by Kirstin Young
|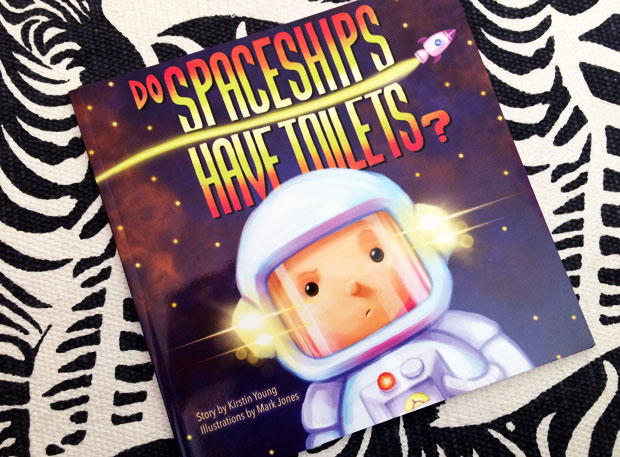 Book Review: Do Spaceships Have Toilets? by Kirstin Young
Do Spaceships Have Toilets? is a children's book by Kirstin Young, illustrated by Mark Jones. It's about an astronaut, Mr. Spaceman, who travels across the galaxy, looking for a toilet!
He really needs to go and this fun story as we follow Mr. Spaceman who needs a loo in the middle of space but doesn't know where to find one. His own spaceship doesn't have one so he explores all the options available to him and finally finds a solution.
"In this fun tale, children learn the importance of being prepared – and have a good giggle along the way!

The book tells the story of an astronaut who finds himself in a spot of bother when he needs to use the loo in the middle of space. His spaceship isn't equipped with a bathroom, so where will he go?!

He sets off on a desperate search for the perfect place to relieve himself. Join him on this hilarious journey through space, as he whizzes past comets and shooting stars on his way to Mars – and even considers heading to the sun!"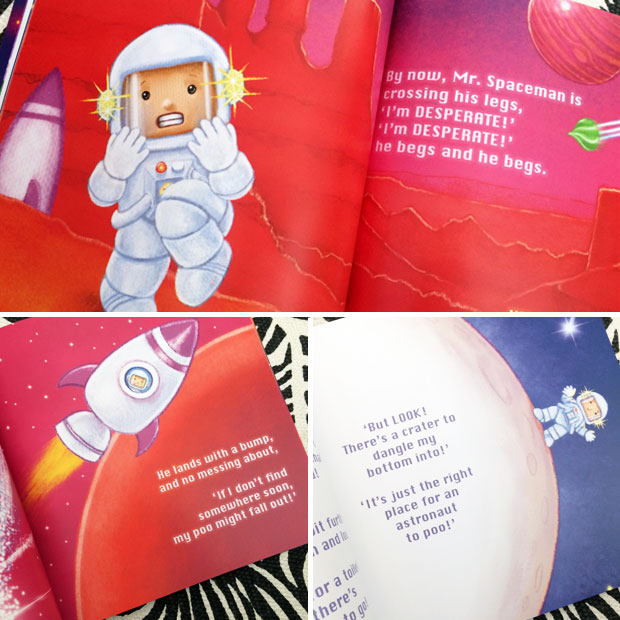 The book is well-suited for pre-school children — they love a bit of potty humour! I'm sure the book would make most young kids giggle — my youngest loves it, especially.
The text is rhyming and fun and to me the style reminds me of the Dinosaur that Pooped series. I love a rhyming text in children's books as I find them much more fun to read and the kids love listening to rhymes too.
Buy your copy of the book from Biceps & Squidge.
A sample of this book was provided to me for this review. As always, all my reviews are 100% honest and all thoughts and opinions are my own.