Book Review & Giveaway: The Wishing Machine by Sadie Kaye
|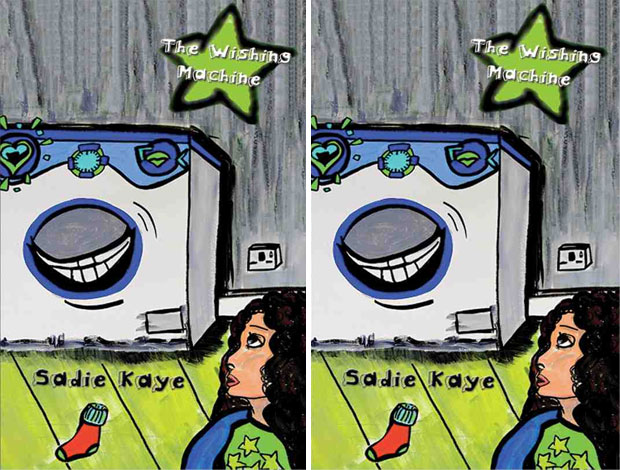 Book Review & Giveaway: The Wishing Machine by Sadie Kaye
You can't always get what you wish for. Or can you? In The Wishing Machine by Sadie Kaye, two siblings' family life is threatened by the dual misfortunes of their father's shock redundancy and Dad's inheritance of a dilapidated old house in Devon.
But hope comes in the unlikeliest form! When cheeky die-hard Londoner Mia Fishlock, aged 11, and her adorably violent little brother, Kaz, discover the decrepit washing machine in their spooky new home has magic power, granting wish after wish, they delightedly rename the washing machine the Wishing Machine!
But, with magic power comes great responsibility and the potential of wishes to go horribly wrong…
The Wishing Machine is a modern fairy-tale story set in the harsh real world. It provides kids and anyone who's young at heart with a thoroughly contemporary and humorous twist on the traditional fairy-tale theme of "Be Careful What You Wish For!" — classic!
It's a funny story that kids and adults reading with their children will love. I really like the traditional theme with the modern style story which I'm sure today's kids prefer to old fashioned ones. My test reader for this book is a 10-year old boy who said it was hilarious! He really liked it and read it very quickly, laughing out loud.
The Wishing Machine was published by Austin Macauley Publishers on the 31st of October 2014. You can buy it from Amazon.co.uk as an e-book or a paperback book.
I have five copies of this wonderful book to give away to five of my readers. For your chance to be one of the lucky winners, enter my Rafflecopter below. Terms & Conditions apply. The competition ends on the 8th of January 2016. UK entrants only.
I was sent a copy of this book for this review. As always, all my reviews are 100% honest and all thoughts and opinions are my own.