Wakey Wakey Disco Duck! Review
|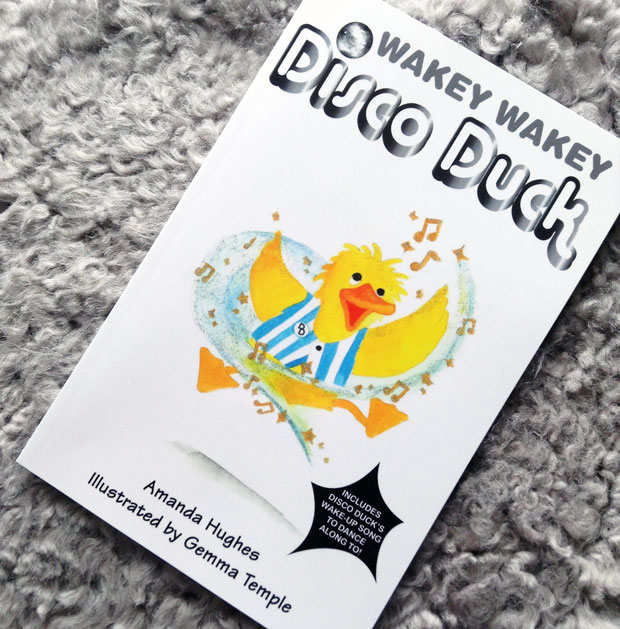 Wakey Wakey Disco Duck! Review
This book is my first contact with Disco Duck, which is originally an award winning funky pre-school dance programme available nationwide. The programme was created by Amanda Hughes who is an experienced professional dancer and dance teacher, among other things.
The benefits of dance to children are immense and Amanda's Disco Duck classes help increase self-esteem, co-ordination, balance and poise, concentration and, most importantly, are lots of fun! Young children have a natural rythm and are often not afraid to let loose and dance in front of other people and therefore really enjoy it.
Wakey Wakey Disco Duck is Amanda's and her company's first illustrated story book and the illustrations are by Gemma Temple.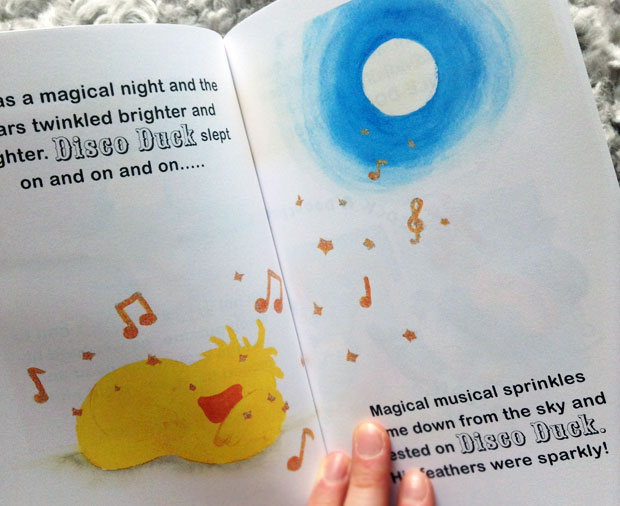 The book is an imaginative story aimed at pre-school children and it tells the story about how an ordinary farmyard duck becomes a magical dancing sensation! It's an enchanting book that children will love and what is so special about it is that it encourages children to be active and dance along with Disco Duck as they listen to the story.
The book includes the signature song of Disco Duck and the simple and cute illustrations show the dance moves. I find the book really charming and sweet and I love the healthy message of being active whilst having lots of fun.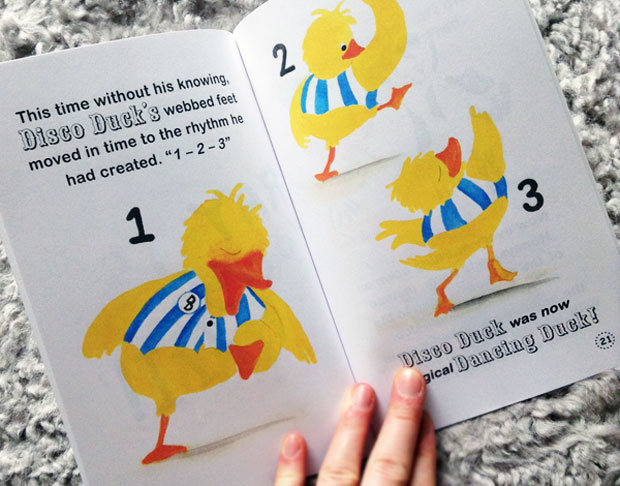 This is the first book in a series and I'm looking forward to seeing what's next. This series is of course extra interesting for children who have attended/are attending the Disco Duck dance classes but it's definitely fun for the rest, too, and might encourage them to find and attend their local class.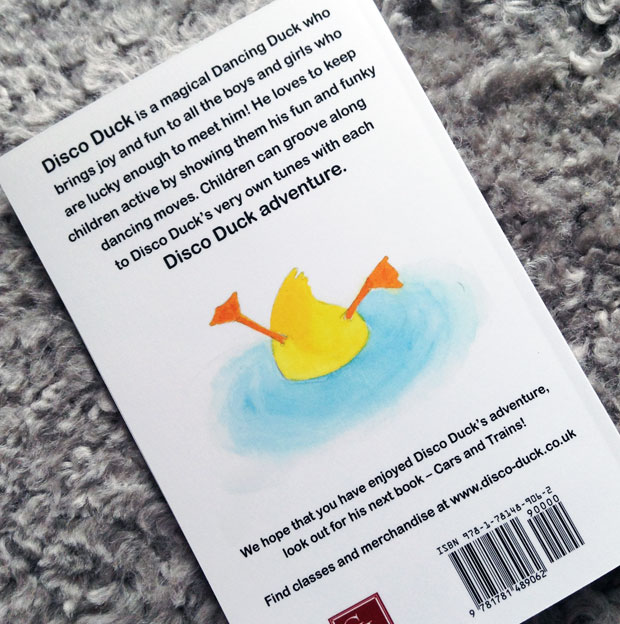 The format of the book is a thin paperback which is perfect because it means you can easily take it with you when you go out or travel to have fun with the story and Disco Duck then too. It will easily fit in a changing bag, handbag or toddler backpack.
Find out more at about the classes at disco-duck.co.uk, buy the book from Amazon.co.uk and don't forget to like Disco Duck on Facebook to stay up to date with all the news.
I received this book at The Baby Show for this review. As always, all my reviews are 100% honest and all thoughts and opinions are my own.