Book Review: Freedom's Child by Jax Miller
|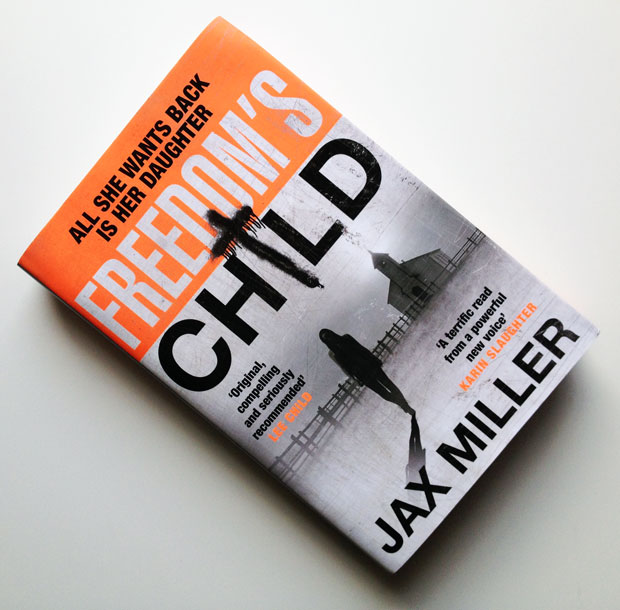 Book Review: Freedom's Child by Jax Miller
Jax Miller started writing Freedom's Child when she was travelling around America on a motorcycle and then finished it in the Irish countryside. Less than 24 hours later she had an agent and, a few days later, a publishing deal. That's quite impressive for a debut novel! The book will be translated to over a dozen languages, too.
The story is about a woman called Freedom Oliver who lives in a small town in Oregon and works at the local, tough biker bar. She's a bit of a loner and only has a few friends and she's known for getting into trouble a lot due to her drinking and rash behaviour.
Nobody knows this, but Freedom Oliver is not her real name and twenty years ago she was arrested for killing her cop husband. At the time, she put her two kids up for adoption and they have no idea that Freedom is in witness protection and very much regretting that she ever made that deal with the feds. She misses her children so much.
She finds out that her daughter has gone missing and might have been kidnapped and gets on a motorcycle and heads to Kentucky, where her daughter was raised, determined to find out what happened to her girl. As she heads away from her home, she is no longer protected by the government and soon her troubles from the past are coming back — her time in prison, her husband's family and the family who adopted her children… there are lots of dangerous secrets in this thrilling book.
As soon as I started to read this book, I was hooked. The language and writing style is brilliant and very quirky and unique. It's raw and rough and exactly suited to the character Freedom. You can feel her emotions through the powerful language and the story itself is exciting, fierce and very gripping! Truly a remarkable book and I really love Jax Miller's style! It might be not be for everyone but I really enjoy her original writing style and I hope to see more from her soon.
You can find it on Amazon.co.uk and in all other good book shops.
I was sent this book for this review. As always, all my reviews are 100% honest and all thoughts and opinions are my own.