Book Review: The New Dad Book of Secrets by Al Ferguson
|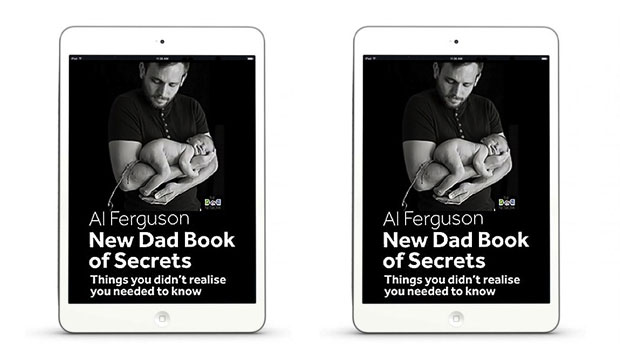 Book Review: The New Dad Book of Secrets by Al Ferguson
Al Ferguson is a husband, dad, founder/editor of TheDadNetwork.co.uk and author of this funny and informative book for dads. The cover picture of the book is now a very famous photo of a moment that's quite common in the baby photography industry but happened to be captured so perfectly and therefore went viral. I think I first saw it on Pinterest!
Al created The Dad Network and wrote this book due to there not being many parenting resources for dads — neither online nor in book form. I agree! When I was pregnant, I looked for books that my husband could read about pregnancy and parenthood but I could only find a few aimed at men (but hundreds of books and blogs for mums!). I'm happy to see that more dads are getting out there and writing about their experiences and helping other dads at the same time.
The New Dad Book of Secrets: Things You Didn't Realise You Needed to Know is a handy little book that you can dive into when you need some support, comfort or encouragement. The book is full of tips and tricks about parenting that newbie dads might not think of.
The chapters are short and easy to read when you have a few minutes spare. I've read mine when my daughter's just fallen asleep and I'm waiting for her to settle completely. I've enjoyed reading a couple of chapters during these moments.
The style of writing is simple and pretty much the kind you would use when writing a blog post. I find this suitable since the author is a blogger after all and these kinds of texts are easy to read anytime, anywhere.
The New Dad Book of Secrets is available from Amazon.co.uk for only £1.99. Visit The Dad Network for regular posts about being a dad. The website is fun and interesting for mums too, just like this book!

I was sent this e-book for this review. As always, all my reviews are 100% honest and all thoughts and opinions are my own.