Books to Inspire Fun Family Activities from Hardie Grant
|
Books to Inspire Fun Family Activities from Hardie Grant
We love books in our house, and I am always looking for more books to read for creativity, ideas for ways to entertain the kids, family adventure inspiration, new recipes to enjoy or simply books that are fun to read for the kids or myself.
After this crazy year or isolation, quarantines and homeschooling, many of us are looking for inspiration for things to do with the kids, new meals to enjoy as a family and ideas for ways we can travel safely this summer. I've got a few new lovely books from the publisher Hardie Grant that cover these areas that I'll be sharing more about in this blog post.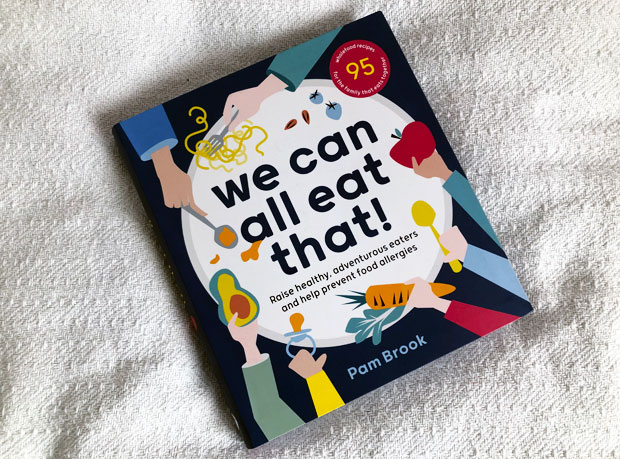 Coming up with meals for the family to eat together is a daily challenge for many! This beautiful book has 95 yummy, fresh and wholesome recipes that the whole family can enjoy together – from weaning to adults and everyone in between. The book contains all kinds of recipes with a focus on meals that can be adapted to suit different ages so that the whole family can share the same meal. The recipes have also been developed to prevent food allergies.
As well as a wide range of delicious recipes with beautiful food photography, We Can All Eat That also guides you through weaning and provides lots of interesting and useful information about food allergies.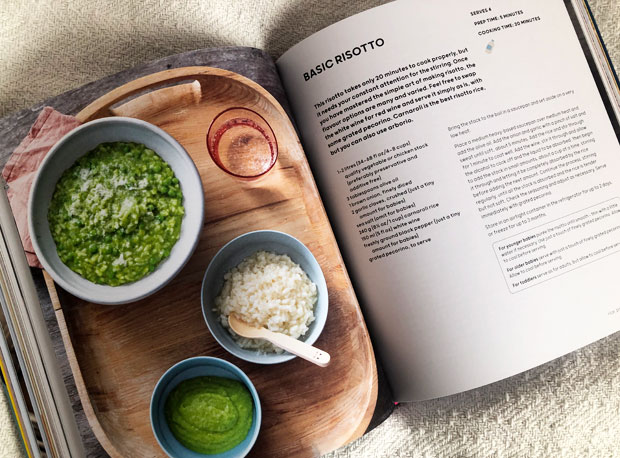 We are past the weaning phase now, but I really enjoy this book as a family recipe book. Food allergies were a big concern for me when weaning my three girls and a book like this would have been so helpful then.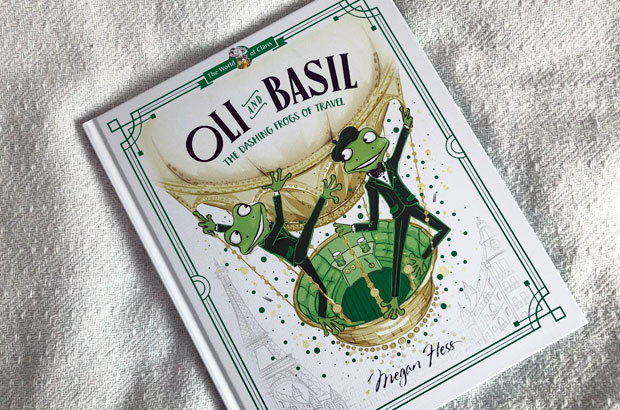 Next up, a fun story book to read together with the kids! In this book, we meet Oli and Basil, the dashing frogs of travel, in Megan Hess's first World of Claris story!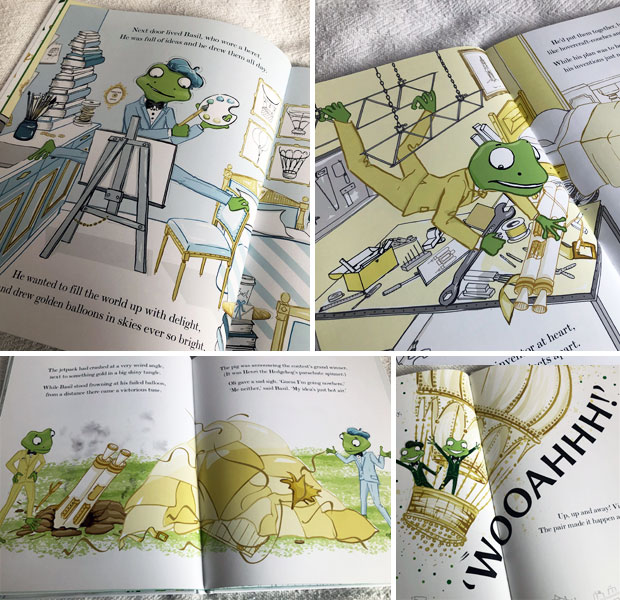 "Oli is an artist who dreams up wild, fabulous machines, but he doesn't know how to build them.
And Basil is a master craftsman who can build anything from scratch – except he doesn't know what to build. 
If only there was a way that these two dashing frogs could become friends …"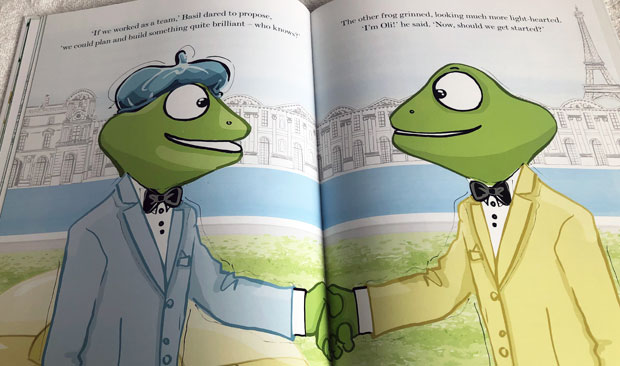 It's wonderful book that's enjoyable to read and that reminds children that people are good at different things and that a lot of the time you can achieve greater things (and make good friends!) if you work together. The illustrations are great too and I love the green theme that runs through the book.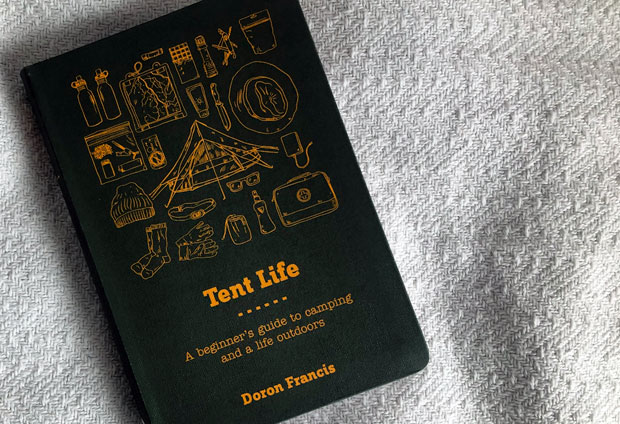 My husband has done some camping in his youth, but my own camping experiences are very limited. This year, we are planning to do some family camping so I'm really into learning about camping and how to best do it. It's the perfect time to read Tent Life: A Beginner's Guide to Camping and a Life Outdoors which is a handy, pocket-sized flexi-bound book with lots of tips, activities and ideas.
The book pretty much covers everything you need to know about camping – all the basics, what to take, how to set up camp and develop all the skills you might need to stay warm, build a campfire, cook in the wild and navigate in the wild. It also covers how to forage for food safely, first aid and how to enjoy mindfulness when spending time in nature.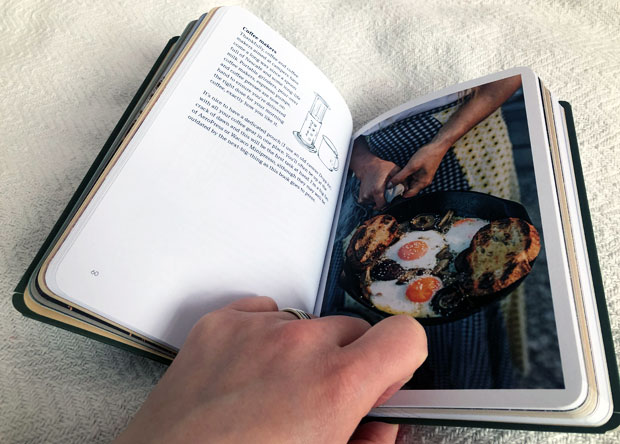 It's beautiful and inspiring and I can't wait to head out on family camping adventures this summer. I feel much better equipped now that I have this book!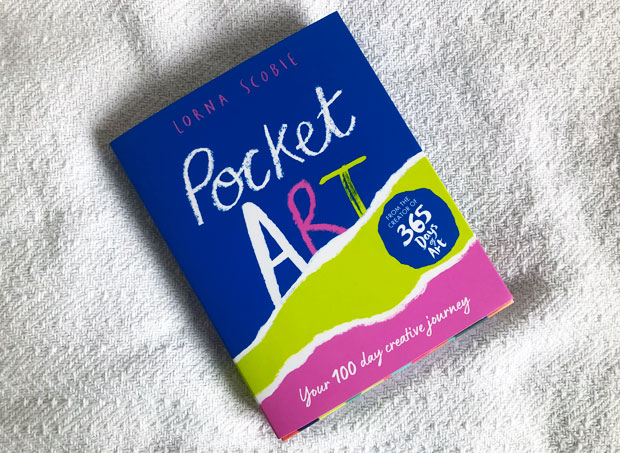 Last but not least, Pocket Art: Your 100 Day Creative Journey which is a brilliant little book that encourages the whole family to enjoy drawing and grow more confident with your art and creativity.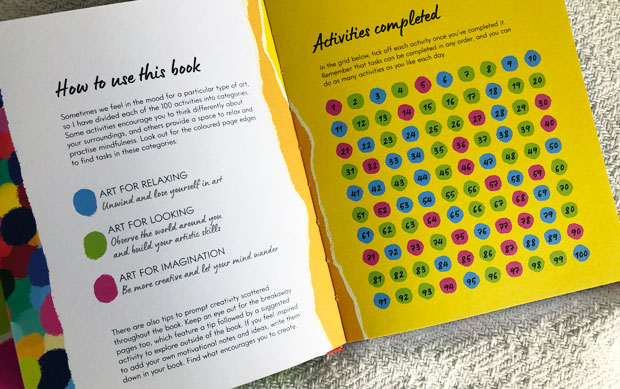 The book has activities divided in to three categories – art for relaxing, art for looking at and art for inspiration. This way, you can choose a challenge to suit the mood you're in.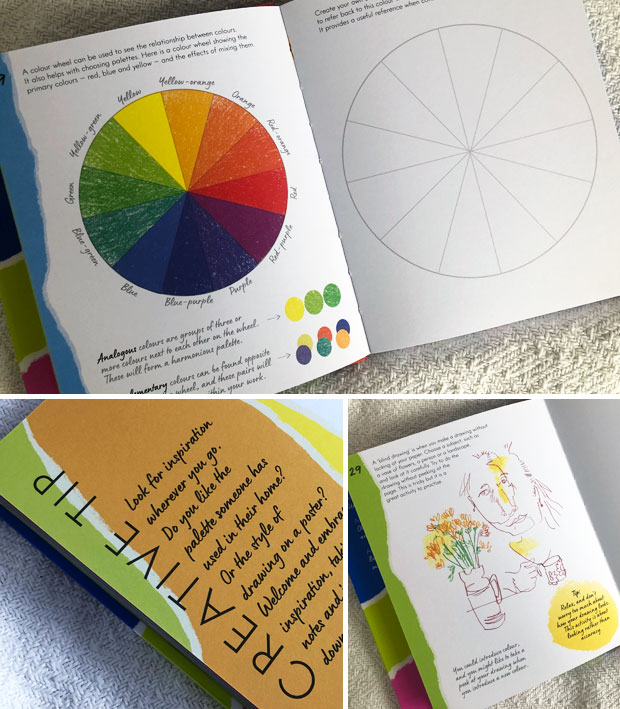 The book is full of tips and creative ideas to inspire you. It's perfect for when you have a few minutes to fill and you want to do something creative and fun, whether you're at home or on the go. My eldest daughter, aged 7, absolutely loves this book and has claimed it as her own but I would enjoy doing the activities too so I think we'll share this book and do some of the activities together.
These books were kindly provided to us for this review. As always, all my reviews are 100% honest and all thoughts and opinions are my own.