Book Review: The Rabbit Who Wants to Fall Asleep
|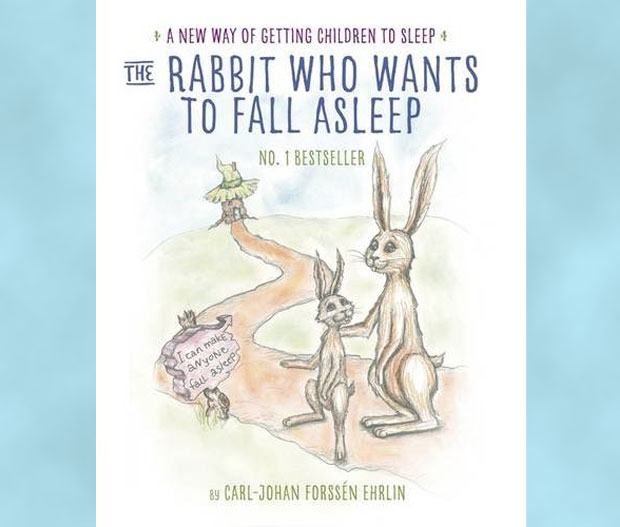 Book Review: The Rabbit Who Wants to Fall Asleep
This book is everywhere at the moment and you've probably heard of it if you're a parent. Its full title is The Rabbit Who Wants to Fall Asleep: A New Way of Getting Children to Sleep and it's written by Carl-Johan Forssén Ehrlin who is a Swedish behavioural scientist with a bachelor's degree in psychology, a teacher of communications, a life coach and a leadership trainer. The book is specifically written to help children fall asleep quickly and easily.
In the beginning of the book there are some instructions to how to best read the book, like adding your child's name, yawning and reading some parts slowly and some with emphasis.
The book is recommended by psychologists and therapists and has been praised by many parents.
"Have you ever struggled to help your child get to sleep and wished that you had a magical spell?

Carl-Johan's enchanting book will soon have your young ones dreaming."
— Matt Hudson, Bestselling author and psychotherapist —
The story itself follows Roger The Rabbit who gets help from Uncle Yawn and other friends to fall asleep in the evening. The story is full of sleep-inducing cues to get children into a relaxed and sleepy mood.
Having a toddler who's nearly two and often very difficult to settle to sleep, I was very keen to see what this book was like.
Unfortunately, it's not really suitable for toddlers — it's too long, too many words on each page and the illustrations not fun enough. I understand that the story needs to be a bit dragged out and the pictures not too engaging for the book to achieve its goal, but it also means it doesn't hold my daughter's attention.
Reading it myself, made me feel sleepy and I'm sure older children — maybe over 4 years old — would feel sleepy when having this book read to them.
I think the book would work better for us as an audio book or an app so that we could listen to it in the dark at bedtime. We usually keep the room dark at night and reading this book until my daughter falls asleep would mean leaving the lights on and I think that would take longer than normal.
I do look forward to trying it in a few years' time or with older kids of friends to see if the book works better for bigger kids with longer attention spans.
Buy the book from Amazon.co.uk if you are curious to see if it works for your kids.
We were sent a copy of this book for this review. As always, all my reviews are 100% honest and all thoughts and opinions are my own.