Book Review: The Twits by Roald Dahl + #RoaldDahlDay
|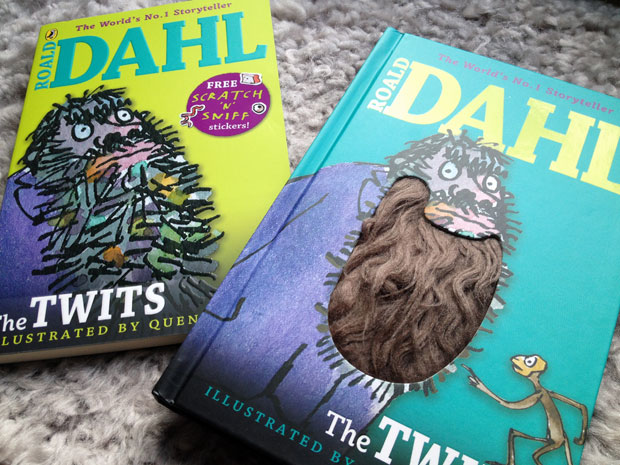 Book Review: The Twits by Roald Dahl + #RoaldDahlDay
The Twits was first published in 1980 and is about a pair of horrible twits. Mr Twit hates his wife. Mrs Twit detests her husband. They like nothing more than playing wicked tricks on one another. Sooner or later, things are going to go too far…
Though the story is about characters that are not very likable, the book contains one of the most famous Roald Dahl quotes that is rather nice:
"A person who has good thoughts cannot ever be ugly. You can have a wonky nose and a crooked mouth and a double chin and stick-out teeth, but if you have good thoughts they will shine out of your face like sunbeams and you will always look lovely"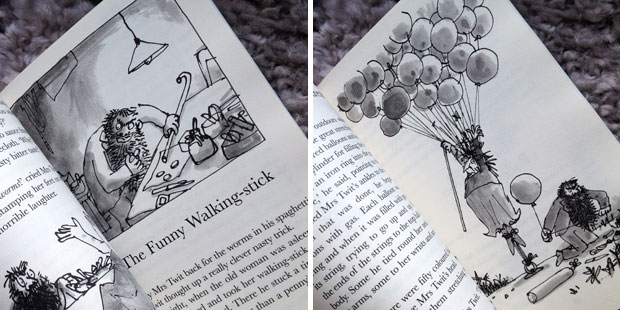 Roald Dahl was never a fan of men with beards in stories or in real life. He found them suspicious and thought that they must be hiding something. Mr Twit has a beard and it's very dirty with bits of old food sticking to is. His wife, Mrs Twit, is not very nice either but the book will show that there are a few characters who might have found a way to outsmart this horrible pair!
All Roald Dahl books have become classics and should be part of every child's library, in my opinion. His stories are special, unique and so interesting. They can be enjoyed by children and adults. Since I grew up in Sweden, they weren't part of my childhood but I've read most of them as an adult and I'll be introducing them to my daughter when she's a bit older.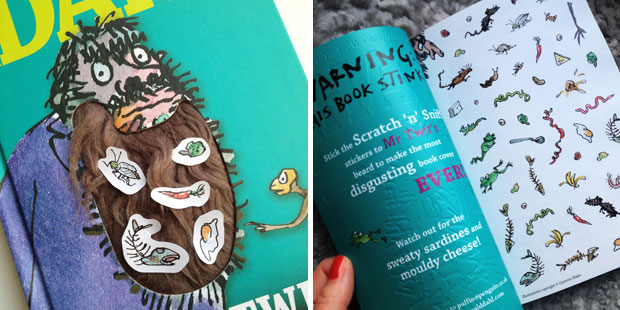 We were challenged to make a dirty beard with the stickers from the book but my toddler would not let me put anything on her face so we decorated the hard back book that has a 3D hairy beard. The stickers are actually smelly!
Roald Dahl was born on the 13th of September and every year it's Roald Dahl Day on his birthday with lots of fun events and activities around the date. Find out what's happening here and how to get involved in celebrating Roald Dahl Day.
There's also a new app — the first ever Roald Dahl app — called Twit or Miss, available now from the App store and Google Play.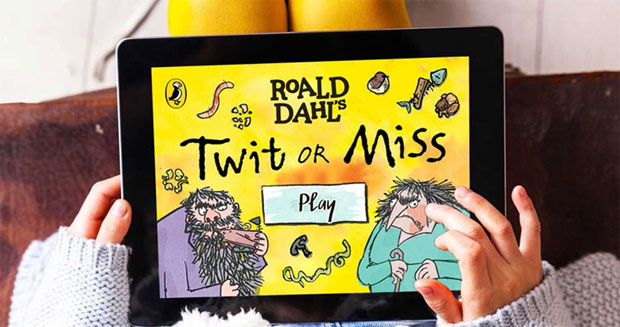 The books are available from all good book shops in store and online from Amazon.co.uk.
We were sent these two books for this review. As always, all my reviews are 100% honest and all thoughts and opinions are my own.