BRYT Skincare Cleanse Cleanser and Calm Serum Review
|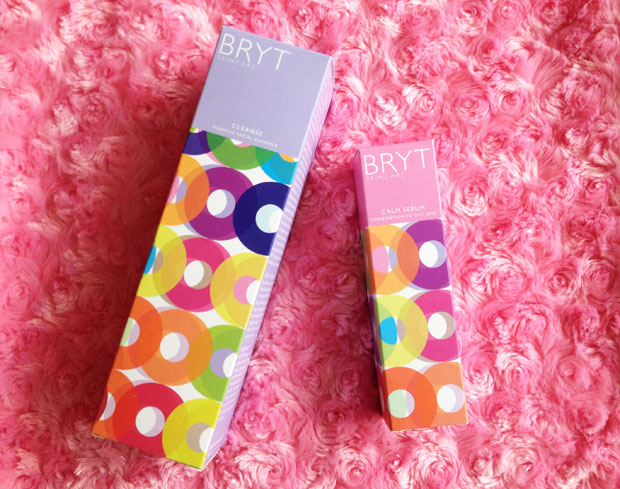 BRYT Skincare Cleanse Cleanser and Calm Serum Review
BRYT Skincare is a natural British skincare brand that specialises in natural solutions for skin. Their new generation of botanical beauty products for men and women are packed with amazing plant nutrients that feed the skin with vitamins from morning to evening.
The range currently has 12 products — 8 for women and 4 for men and includes 4 serums tailored to different skin types.
BRYT Skincare is built around a 3-step process of Cleansing, Nourishing and Protecting to maintain an effective yet simple skincare regime.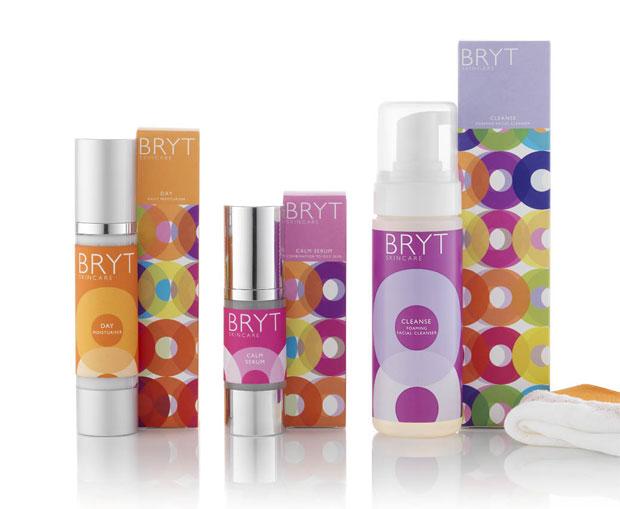 Skincare should be a part of a healthy lifestyle along with exercising, getting enough sleep, eating a balanced diet and drinking lots of water for the best results.
BRYT Skincare offer a premium quality range that helps treat and protect all skin types whatever its needs and requirements. The gentle but hardworking products are suitable for even the most sensitive skin and they are affordable too.
The range lets aromatherapy meet phytoscience — the products are natural yet high-tech. They feature pure aloe vera, healing allantoin and rich 'super antioxidants' extracted from organic Australian wild-harvested plums Kakadu, Burdekin and Illawarra which are superfruits that contain up to five times as many antioxidants as blueberries.
The powerful formulas helps detoxify, exfoliate and improve blemishes while also toning the skin and providing efficient anti-aging benefits. The products get to work straight away and go deep into the skin.
I've tried two of the BRYT Skincare products recently — BRYT Cleanse cleanser (£12.99) and BRYT Calm Serum (£16.50).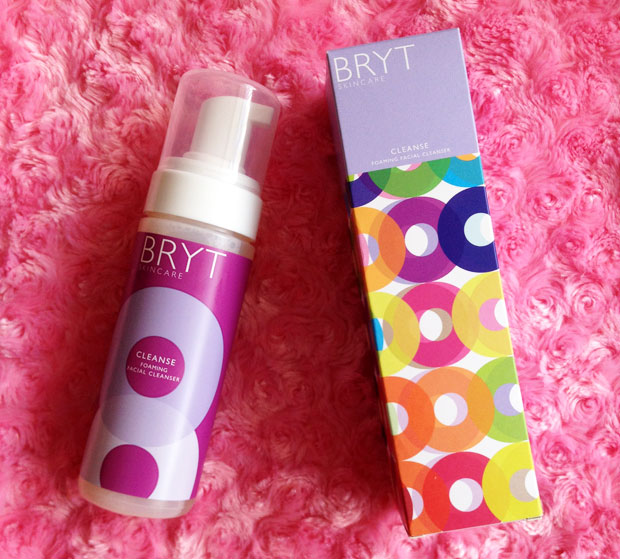 BRYT Cleanse is a soft foaming cleanser that wipes away all traces of grime and impurities that your skin has collected over the day. It's very gentle and suitable for all skin types. It contains environmentally friendly natural apple extracts that produce an extremely skin compatible light foam. It also contains essential oils of bergamot, mandarin, orange, rose absolute, mimosa and sandalwood which give it quite an earthy and natural scent.
Sometimes, foaming cleansers can be quite drying but not this one. You can tell that the foam is a natural one by the way your skin feels afterwards. It just feels soft and clean, not parched and tight. The cleanser came with a wash mit that's really great and helps exfoliate the skin to make it feel softer and smoother instantly.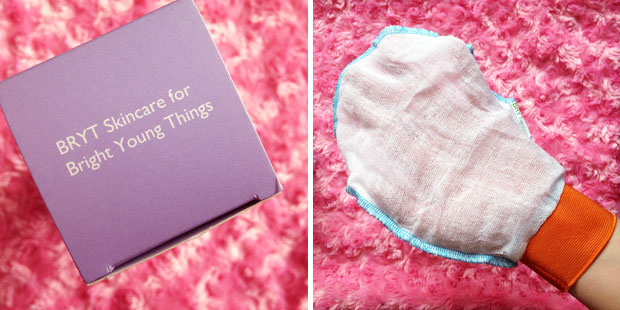 The BRYT Calm Serum is specifically created for combination to oily skin. I have combination skin, I would say. Sometimes, my skin can be a bit dry and sensitive but I'm also prone to breakouts. This serum contains skin-balancing ingredients that penetrate deep down, helping to regulate and normalise the skin. It contains nettle, horseradish, Kalahari oil, essential oils of mimosa, jasmine, sandalwood and rose absolute.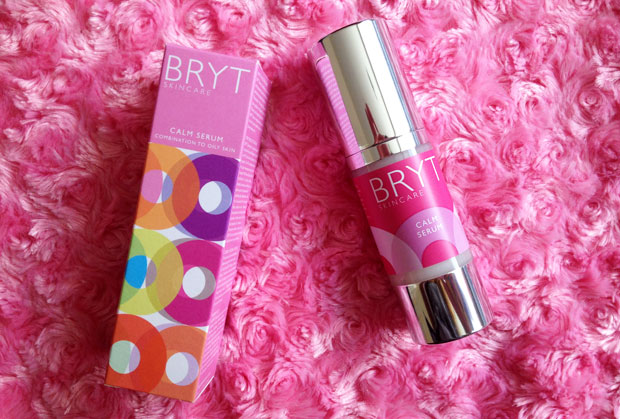 I use this straight after cleansing and follow with my moisturiser. It sinks in quickly and feels lightweight yet nourishing on my skin. It feels calming too and redness and unevenness is reduced. I've not had any breakouts while using it.
I'm very happy with both these products and what they've do to my skin. I would love to try more products from the BRYT Skincare range too as these two are lovely. The packaging is so beautiful too — the patterns and the overall design is gorgeous and the bottles are high quality to match the quality of the products inside.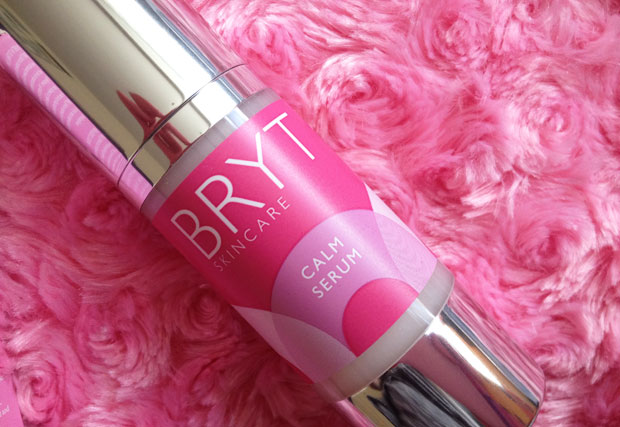 The other products in the range are: a make-up remover, three other serums, a day cream, a night cream for ladies and a hair & body wash, a foaming cleanser, a shaving cream and a moisturiser for men.
BRYT Skincare is available from selected independent stores and Waitrose branches nationwide, plus online at BRYTSkincare.co.uk and selected digital outlets.
I was sent these products for this review. As always, all my reviews are 100% honest and all thoughts and opinions are my own.