Buster Bathroom Plughole Unblocker Review
|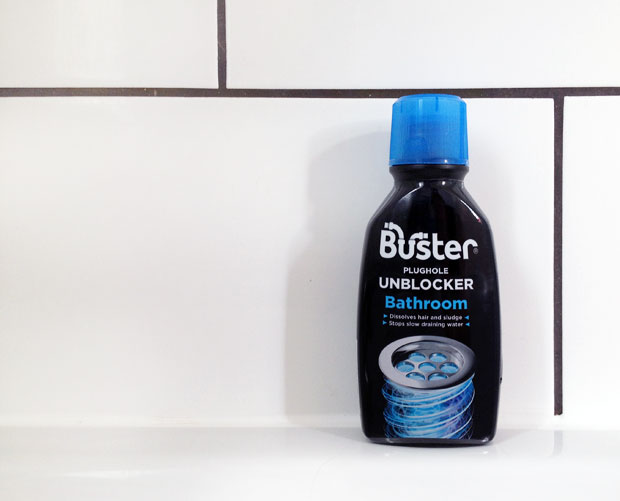 Buster Bathroom Plughole Unblocker Review
There are many jobs around the house that are not very glamorous or fun and one of my least favourite one is trying to clear pipes when you notice the water is draining away slowly. Some sinks are quite easy to do but the bath is a whole different story.
We have a bathroom that relatively new but with a family of four using it every day, I have noticed the water draining away more slowly. It's no wonder really with all the soap, toothpaste and shampoo that goes down the plug each day. My two daughters and I have long hair too and that's a nightmare for plugholes, but short hair cause problems too. I also love a good bath oil and shave my legs in the bath and my husband trims his beard over the sink so that definitely adds to the problem. People with pets are even more likely to have problems with the drains if they wash them in the bath.
I was just about to go looking for a solution to our slow-draining bath and sink when I got the chance to try Buster Bathroom Plughole Unblocker (RRP £3.40) which is a product designed for this job exactly.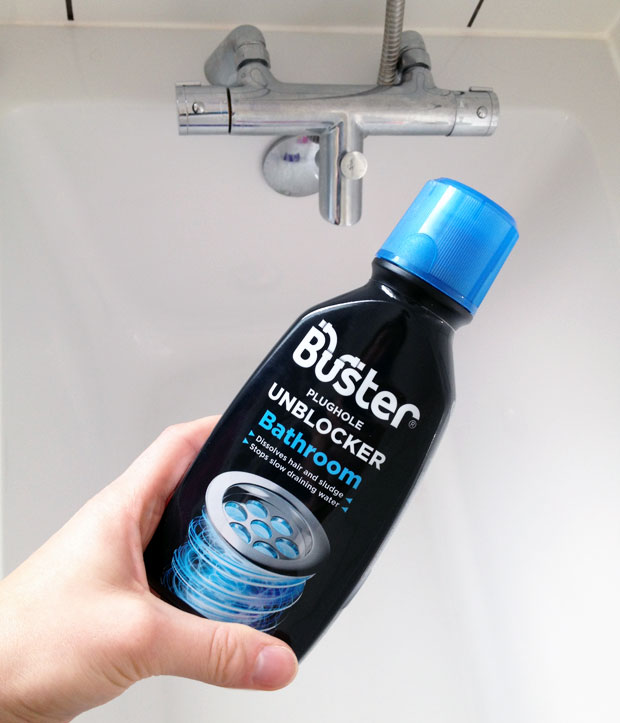 Buster is the number one selling plughole unblocker brand in grocery and is available at leading supermarkets nationwide. It's the only product on the market that's able to dissolve hair (human and animal) which is the leading cause of blockages. This makes it very effective at blasting through pesky plughole build ups and allowing water to flow freely again. It's also great at tackling other bathroom blockage culprits including soapy sludge, bath oil and toothpaste. Buster is a British, independent, family owned company and the products are manufactured in the small town of Hadleigh near Ipswich.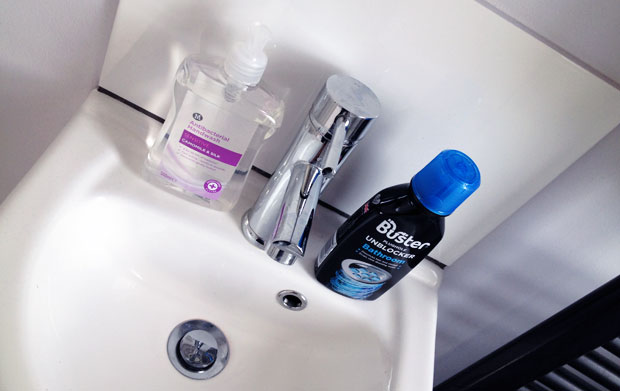 According to a scientific study by the University of East Anglia commissioned by Buster, the blockages don't only cause slow draining water but are also a damp, dark and nutrient rich breeding ground for bacteria and, if left untreated, bacteria laced blockages can cause really harmful pathogens such as E.coli and Salmonella. These can then become airborne and pass up through the plughole into the home and land on people and nearby objects, which in the bathroom could be things like your family's toothbrushes and your children's bath toys. This quite shocking and is definitely convincing enough to encourage me to keep on top of our drains.
Most families will experience blockages at some point and it's important to choose an effective treatment and act sooner rather than later before a full blockage breeding with bacteria forms.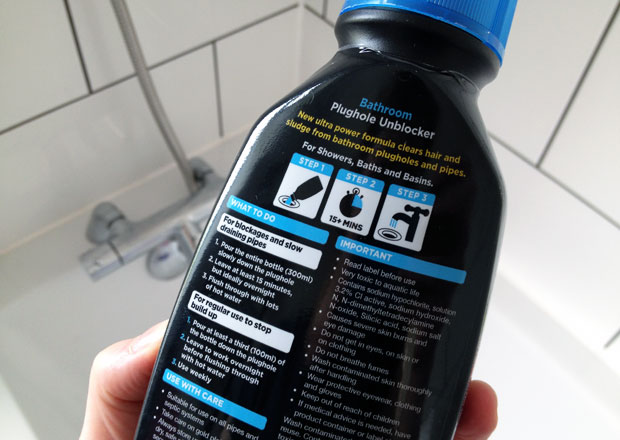 Buster Bathroom Plughole Unblocker is really easy to use, just follow these three steps:
Pour the entire bottle slowly down the plughole.
Leave overnight ideally or for at least 15 minutes.
Flush with plenty of hot water.
It's important to not breathe the fumes in and to remember to wear protective gloves. Ensure the kids are not in the room and ventilate well.
I found Buster Bathroom Plughole Unblocker really simple to use and very effective. Our bath plug hole and bathroom sink plug hole are both very fresh and fast-draining now. I would love to try the Kitchen one for our kitchen sink as that needs a bit of TLC too.
The formula is toxic to aquatic life so I think it's a good idea to try and do what you can to be kind to your plug holes by not using too much of products that cause blockages, to try and catch as much hair as possible by brushing your hair before you go in the shower and using one of those hair catchers that you put over the plug hole. By doing so, you can use chemicals less often.
I am a member of the Mumsnet Bloggers Panel, a group of parent bloggers who have volunteered to review products, services, events and brands for Mumsnet. I have not paid for the product featured in this post. I have editorial control and retain full editorial integrity. I have received a voucher as a token of thanks for this post.