Butternut Squash, Carrot & Goat's Cheese Purée – Weaning Recipe
|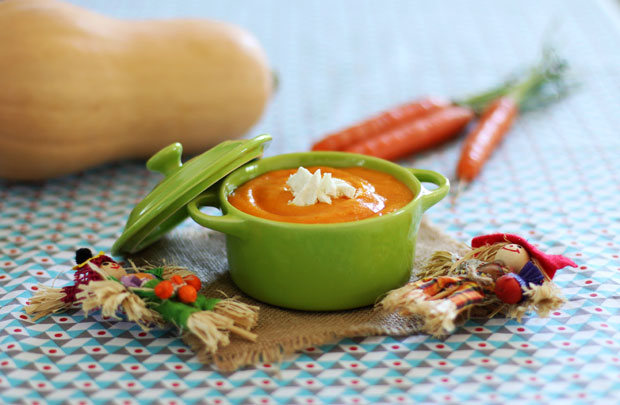 Butternut Squash, Carrot & Goat's Cheese Purée – Weaning Recipe
We've just started weaning Baby No. 2 and so far we've only tried fruit and veg but soon it's time for more exciting recipes and this one sounds delicious. It even sounds like a nice soup for adults too if you add some stock. It's a perfect recipe for autumn!
Goats' cheese is delicious and full of flavour! Just make sure you choose a pasteurised one without mould for your baby's recipe and for babies under 12 months it's advised to cook the cheese too. Dairy products in foods can be introduced from 6 months.
This recipe below is by Babymoov and you can use their clever Babymoov Food Processor Nutribaby Zen to cook it to make it even easier.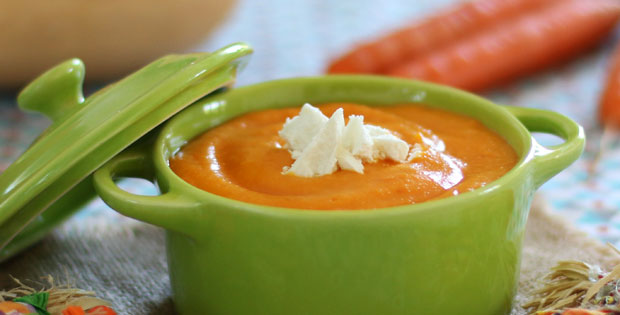 Butternut Squash, Carrot & Goat's Cheese Purée

Preparation: 10 minutes | Cooking Time: 20 minutes
Ingredients:
One third of a butternut squash (approx. 150g peeled pulp)
2 carrots
1 small potato
½ an onion
30 gr fresh goats' cheese
A few drops of olive oil
Method:
Peel the butternut squash and remove the seeds. Cut into large chunks.
Peel the carrots and potato, rinse and chop into small pieces.
Peel and slice the onion.
Put all the vegetables into the basket of the Nutribaby and set a 20 minute cooking cycle.
Check they are cooked through and tender.
Blend the vegetables with the goats' cheese and a few drops of olive oil. Enjoy!