Onco Baby Bamboo Children's Toothbrushes
|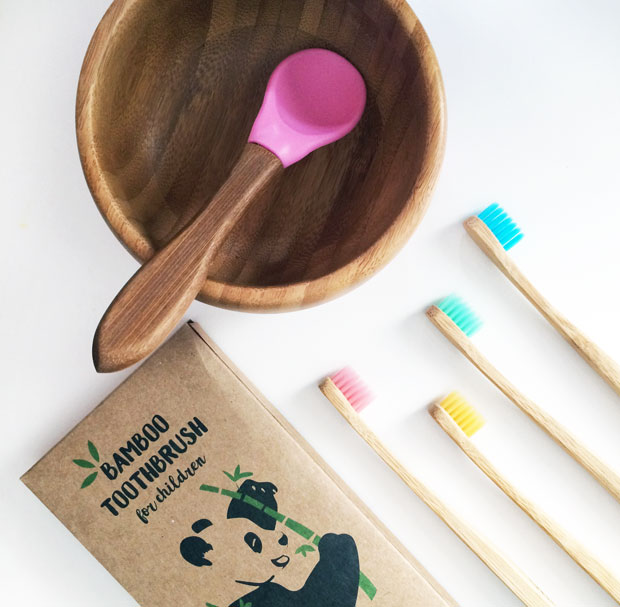 Onco Baby Bamboo Children's Toothbrushes + Bowl & Spoon Set
Other than a few types of educational toys that we love (Hello, Lego!), I'm trying to limit the amount of plastic in our homes and lives and especially the type that is single use or doesn't get used for very long before needing replacing. Bamboo is a material that I much prefer and it's of course much better for the planet too.
I've been using bamboo toothbrushes myself for quite some time now and I tried my kids with the same type that I use but they were too big. Now I've finally found some good kids' bamboo toothbrushes that are just the right size for my girls.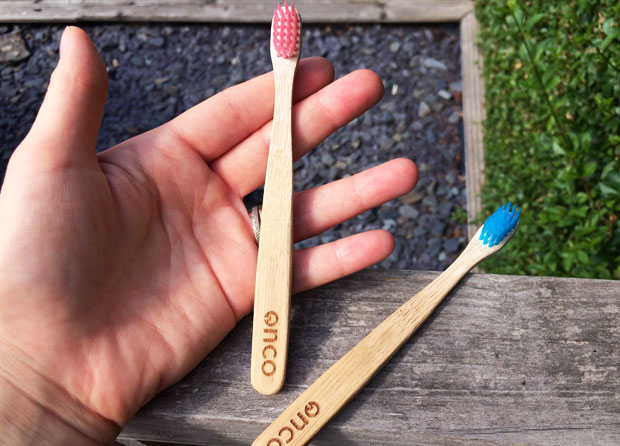 Onco Bamboo Children's Toothbrushes are made from sustainable and biodegradable bamboo with BPA free super soft nylon bristles that are gentle for delicate teeth and gums and the small head makes it easy to reach all areas of your children's mouths. The handle is made from bamboo that is cultivated without fertilisers or pesticides. The handle is smooth and comfortable to hold.
My girls love using their new bamboo toothbrushes and I'm really happy with them too. They're easy to use and do a good job cleaning my daughters' teeth. One thing to remember if you're new to bamboo toothbrushes is to always make sure the handle is dry after use. Rinse the head and dry the handle and leave is somewhere with good airflow. I put them across a small glass on top of our bathroom cabinet so that they can dry properly.
These toothbrushes come in a pack of four (one each of blue, green, yellow and pink) and all packaging is recyclable and compostable cardboard.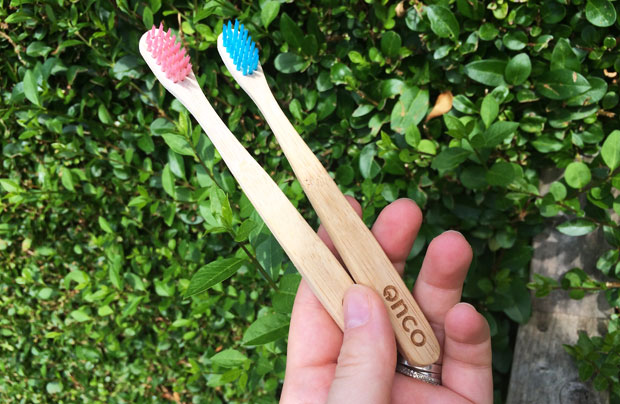 Swapping for eco friendly toothbrushes is important to me and I'm so happy that the kids have a good option now too. Did you know that billions of plastic toothbrushes end up in landfill every year? It's crazy and it needs to stop. Bamboo is a great choice and there are many options out there that are not any more expensive than regular toothbrushes so there's no excuse not to make the change. Onco Bamboo Children's Toothbrushes are only £8.99 for a pack of four which is great value!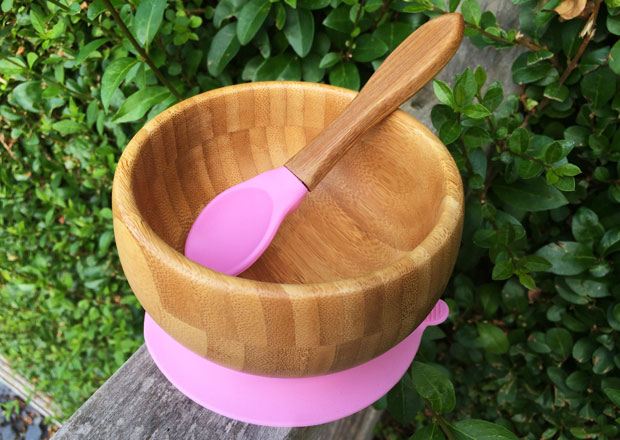 We also have the Onco Baby Bamboo Bowl & Spoon Set which is a lovely set that you can use during weaning and beyond. The large bowl has a detachable silicone suction cup that grips the bowl to the table to reduce the risk of mess as the bowl can't tip over. It makes sure the bowl stays put but it's easy for adults to release the seal with a discrete lever.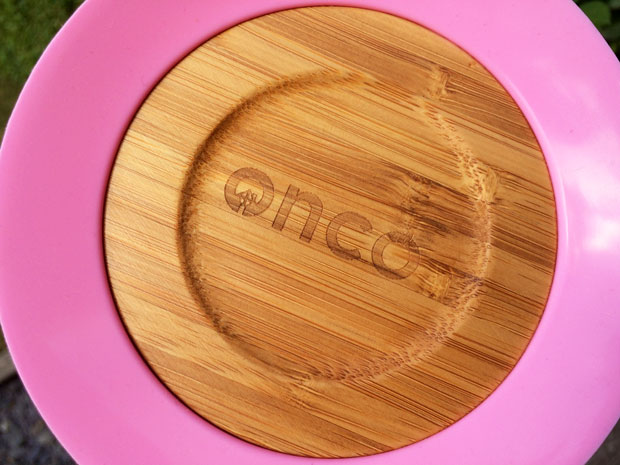 The spoon has a bamboo handle and a silicone spoon tip. The bowl and handle need to be hand-washed but the spoon tip and the suction ring can go in the dishwasher.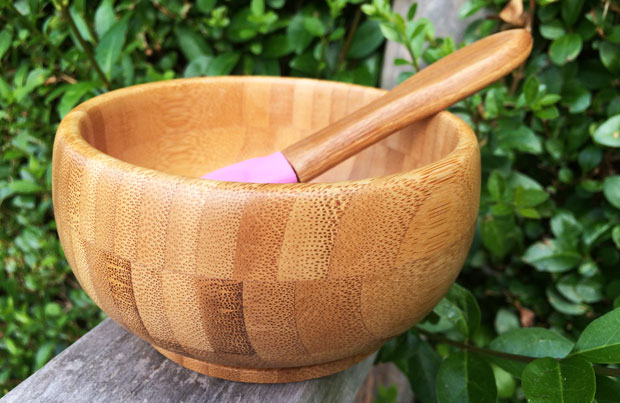 It's such a gorgeous bowl and I love that it's a generous size which means it can be used for many different things and when your child is older too. I use this myself too for cut-up fruit and other snacks. It's a lovely shape and very pleasant to hold too. We use it without the suction ring as my kids thankfully don't throw their plates on the floor anymore!
I'm going to buy another set soon — it's available in Cherry Red too — so that the girls have one each. Onco have a lovely range of plastic free and eco-friendly products — check out the Onco website for more details and their full selection of products.
These products were provided for this review. As always, all my reviews are 100% honest and all thoughts and opinions are my own.