eco.kid Organic TLC Hair & Body Wash Review
|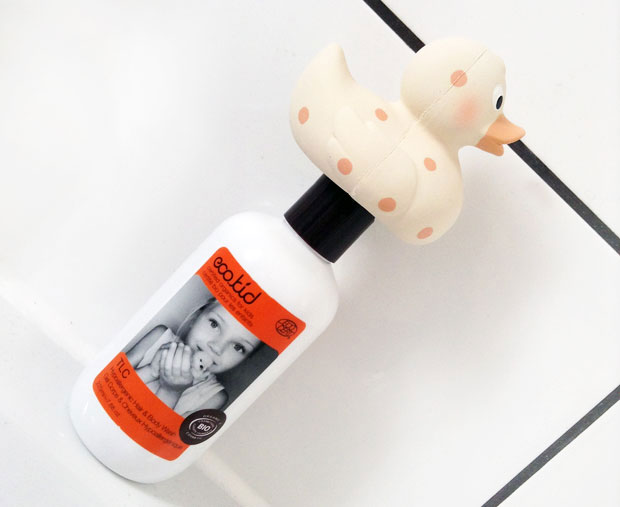 eco.kid Organic TLC Hair & Body Wash Review
eco.kid is a skincare brand for children designed to help prevent dry skin, skin irritation and skin sensitivity. The range contains organically certified, hypo-allergenic ingredients to help care for the sensitive skin of children.
I'm currently using the TLC (Tender Loving Care) Hypo-Allergenic Hair & Body Wash on my 11-month-old baby girl. It's a very gentle cleansing solution that I use all over her. I put a bit in the bath water and then use a small amount to wash her hair and a bit more to wash her body.
It's got quite a strong scent but it's natural and very pleasant smelling — I really like it! The formula is a plant derived no tears one which is of course great for washing children's hair. It's formulated for hyper-sensitive skin. My baby has quite good skin but after we went to Sweden last month, she developed some dry patches that we're trying to heal now. The cold Swedish winter air seems to get us all — my other daughter always gets really dry skin after visiting and both my husband and I always get really dry hands during our stays and for a while after returning home.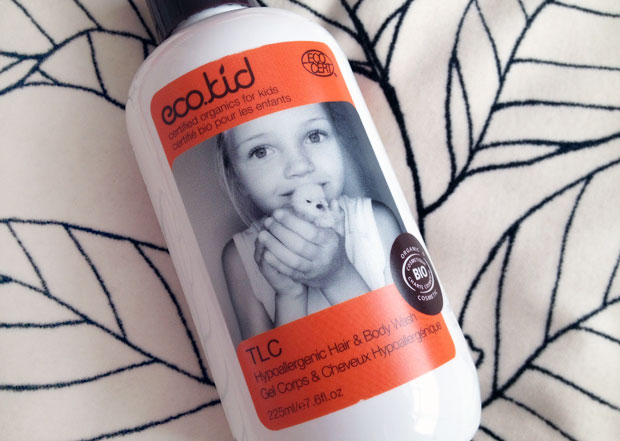 The eco.kid TLC Hair & Body Wash gently cleanses skin without damaging the natural and very fragile balance of oils on the skin and the scalp. The ingredients actually match the oils and amino acids that are naturally found on and in the skin which is why it works so well.
It is gentle enough to be used every day which is good news for us because my baby loves to rub food in her very long hair at every opportunity… It also helps detangle hair which both my girls definitely need help with.
The wash is a soothing, anti-itch and anti-redness formula that is packed full of long-lasting moisturisers. You can use it on children of all ages with any hair type and any skin type — even the most sensitive ones. It works really well on my baby and I love using it. It's a rich and really high quality product and a little goes a long way.

The eco.kid range also contains lots of other skin and haircare products and you can read more about them and buy them from Naturally Better You.
Use my exclusive code to get 10% off the website: 'PETRA10'.

Product provided to me for this review. As always, all my reviews are 100% honest and all thoughts and opinions are my own.