Buyer's Guide to Wooden High Chairs – Things to Consider
|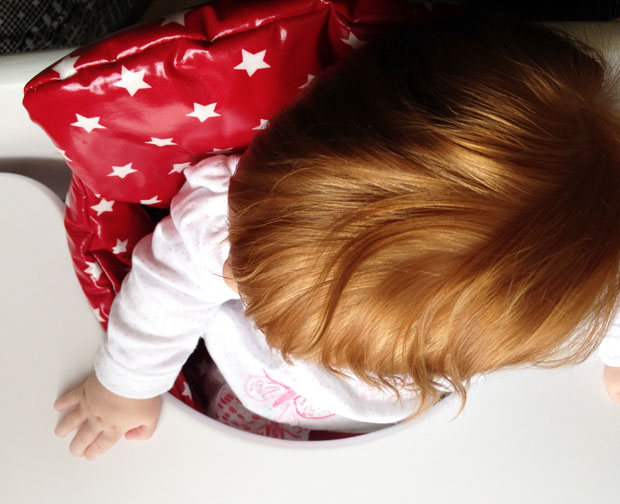 Buyer's Guide to Wooden High Chairs – Things to Consider
Purchasing a high chair entails careful consideration of the features each model promotes from sturdiness to portability. After all, the safety and comfort of the little ones are pretty important.
With the plethora of high chairs available in the market these days, picking out the right equipment for a child might not be such a simple task. From plastic to wood, there are many types of high chairs in the market each vying for your business. If choosing a wooden high chair, there are several things to look at before parting with your cash.
The safety of your child is very important as you are basically leaving him/her unattended for a while in a high chair. High chairs made of sturdy materials such as wood will not be easy to tip over even for a wiggly toddler. The base must be wide enough though to give it stability.
In addition to the robustness of the chair, check for a crotch post that will ensure your child will not slip through. A five-point harness safety restraint is also essential to keep baby in place. Trays must be lockable and secured for protection.
A high chair that conforms to the British Safety standards 14988 gives an assurance that the baby equipment is manufactured under strict quality control. If buying a separate harness, check the label and ensure that it is EN 1320 compliant. Other standards include the ASTM International and JPMA certifications for products in the US.
Wooden high chairs come in several styles and designs. Some are designed in a way that they grow with the child and can be adjusted to several heights. Trays can be detached for cleaning or made from washable parts that are simply practical. From modern to vintage, wooden high chairs are versatile, they are easy to blend in with your décor at home.
Moving a wooden high chair from one place or room to another might be at best awkward when carrying a toddler. Chairs with fitted wheels are convenient, but be sure that they lock properly for the safety of your child. The chair must also be easy to fold and open without pinching your fingers.
A high chair is bound to get real messy with spills and food caught in corners. This is why it is essential to look for a wooden high chair that is easy to wipe. Make sure that it is made of real wood and not veneer. Check for detachable seat covers and trays that you can clean or put in the washer.
This is a Guest Post.