Caboodle Fun & Funky Baby Changing Bag Review
|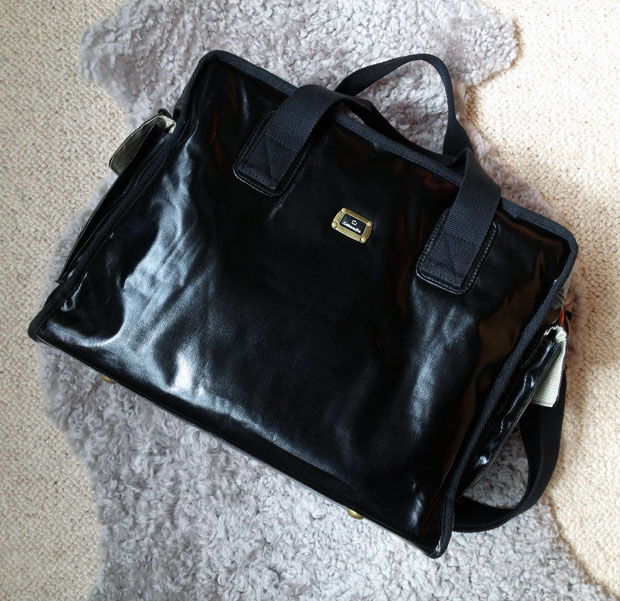 Caboodle Fun & Funky Baby Changing Bag Review
This beautiful bag from Caboodle is our very first proper changing bag and we love it!
It doesn't look like a changing bag at all to me — just like a stylish and practical bag. The name Fun & Funky is perfect for it as it's definitely quirky and unique.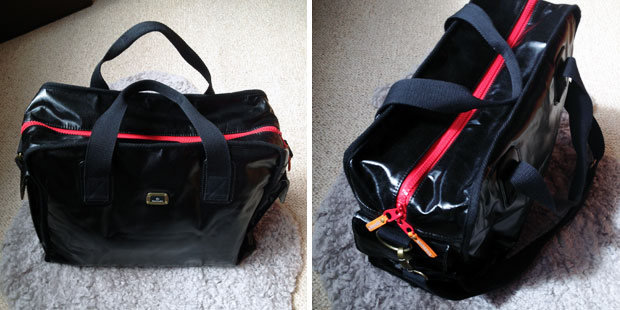 This designer bag is very clever and much larger than most baby bags which means you'll definitely be able to fit everything neatly into this one bag without any need for extra bags. Before having this, I always needed to have an extra tote bag with me when we were out for the day to fit all the snacks, drinks, toys, etc.
The dimensions of the bag are: 42cm wide x 33.5cm high x 16.5cm deep. It's very roomy and big enough to be used as an overnight bag, hospital bag or as hand luggage when flying with children.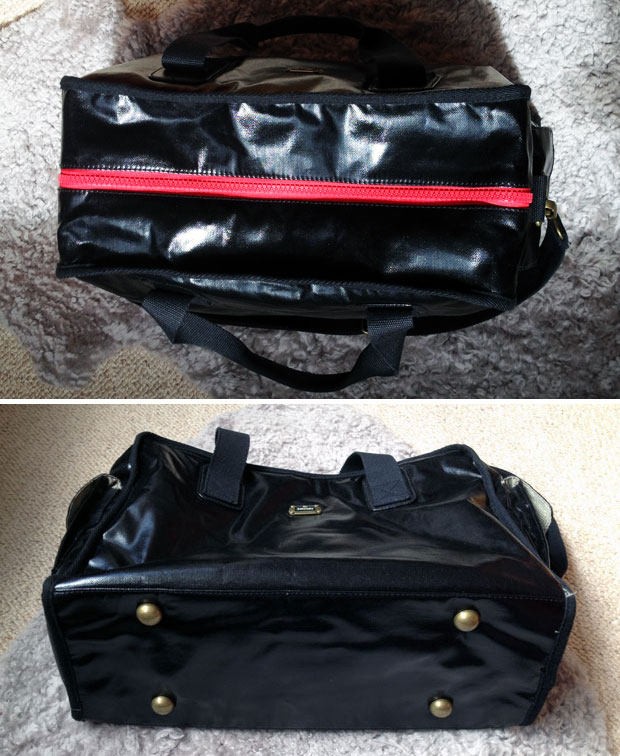 The bag is made from oil cloth which is very durable and easy to wipe clean. It's also waterproof which is very important to me. I think changing bags need to be able to handle a bit of rain or snow since weather changes are a reality and we need to still be able to get out and about without worrying about ruining our changing bag. The Fun & Funky baby bag is definitely all weather proof!
It's got metal feet on the bottom of the bag which help keep the bag clean and off the ground. The bag has a removable and adjustable shoulder strap and webbing handles.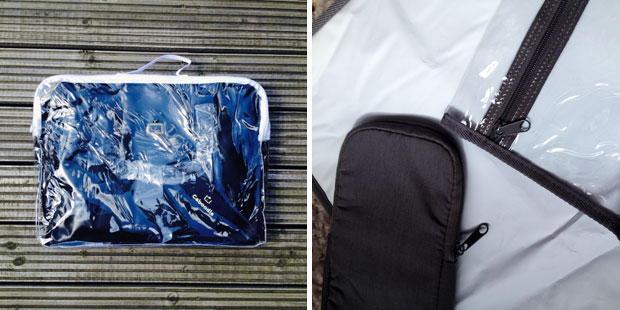 The bag arrived packed flat into a plastic storage bag. I love this! It's perfect to use for storing the bag when not using it and can also be used for storing other items or to stay organised when travelling.
The bag comes with a really nice, thickly padded changing mat that's of a good size. It's much better than all other travel changing mats that I've come across — in terms of both size and comfort. With the bag, you also get a "Grubby Stuff Bag" to use for soiled clothes, for example. Very practical! You also get a large insulated bottle bag which is perfect for keeping drinks hot or cold or to protect glass baby bottles.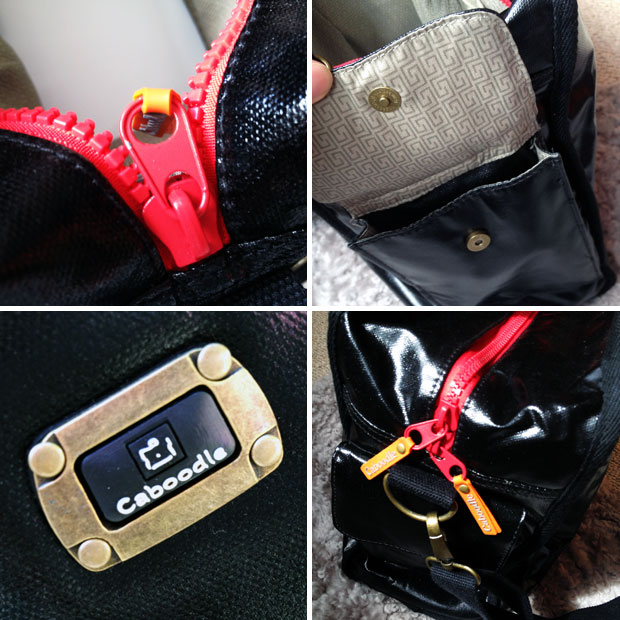 The details are what makes this bag so beautiful! That chunky, bright red zip with orange Caboodle tags make such a powerful contrast to the shiny black bag. The combination looks so good and makes the bag look very stylish, unisex and modern. The interior lining has a smart geometric pattern and it's repeated in the lids of the pockets too. The pockets' magnetic buttons are really strong and click together very easily without any fumbling. The branding is done in a discreet and classy way within a metal frame.
The bottom of the bag has a removable and wipe clean lining that helps the bag keep its shape, adds stability and makes the inside easy to clean too.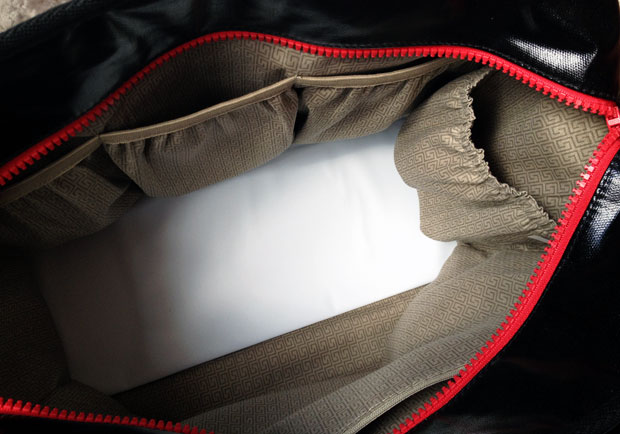 The bag has two external pockets, one on either side. These are perfect for storing hand sanitiser, soothers, sun cream and other items you want to keep within reach. There are five internal pockets including a zipped pocket with a phone pouch. There are three same sized pockets on one side which I like to use to organise spare clothes, bibs and other feeding accessories and nappy change items like nappy cream and another hand sanitiser. I keep nappies in the larger compartment that you can see to the right in the photos above and below. It's a great size for a whole day's worth of nappies.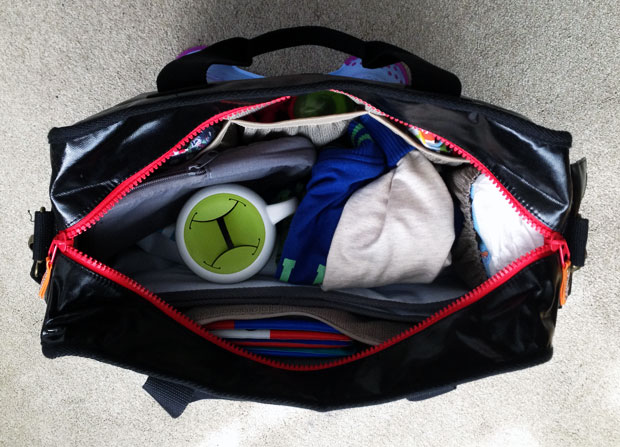 I use the zipped pocket for a book for myself and one for my daughter. I rarely get the chance to read when we are out but you never know when the little one might decide to have a nap!
In the main compartment I keep the changing mat, a packet of baby wipes, snacks and drinks, toys and bigger clothing items like jackets. I can easily fit all these items and more. A blanket could fit without any problems.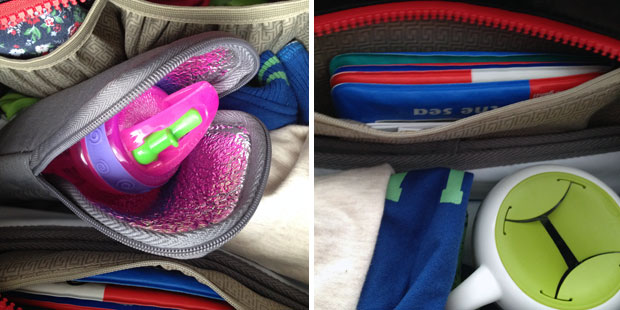 This bag might be very large but it's so easy to carry whether you put it in your pram, over the handle bar or across your shoulders. A couple of weeks ago, we had a day out in Matlock Bath and we didn't take our pushchair with us. My husband carried our daughter in our new baby backpack carrier and I carried my own quite large handbag and the Caboodle Fun & Funky changing bag all afternoon. As well as all the baby items we needed, we had also packed a full picnic into the bag. The bag was so easy to carry even when it was really full. At one point I even thought I'd forgotten something because I barely noticed I was carrying it. The strap must be very ergonomic and the bag shapes a bit to your body when you carry it.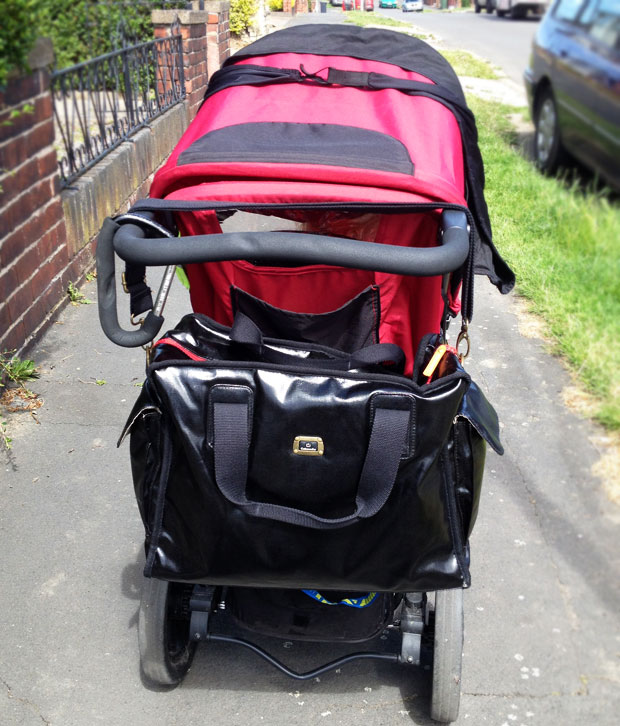 The bag also fits in the shopping basket underneath our pushchair, but it's easier to reach when hung over the handle bar. When my daughter is awake and sat up in the pushchair, I like to put the bag behind her seat, like in the photos below. I especially like doing this if we are somewhere busy, to keep the bag and its contents safe. The large bag fits really well like this. The zip is easy to reach and I have easy access to all the items I might need from the changing bag.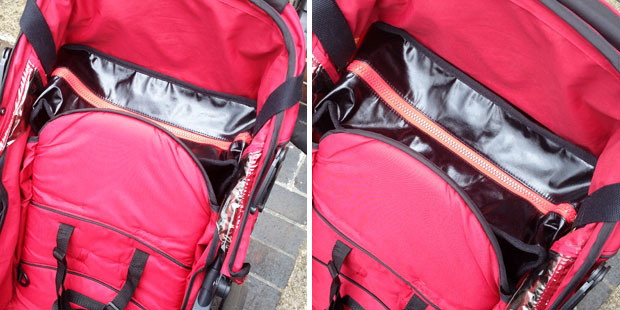 We are very happy with this gorgeous and practical baby bag. We'll get so much use from it, for lots of different occasions. Since it's such a durable and high quality bag, I'm sure it will last a very long time, too.
The Fun & Funky changing bag is available in the four designs below. Visit Caboodle.co.uk to read more about the brand and visit their shop. The bags are also available to buy from Amazon.co.uk. The RRP is £40.

I was sent this bag for this review. As always, all my reviews are 100% honest and all thoughts and opinions are my own.