Cantaloop Adjustable Drop Cup Feeding/Nursing Bra Review
|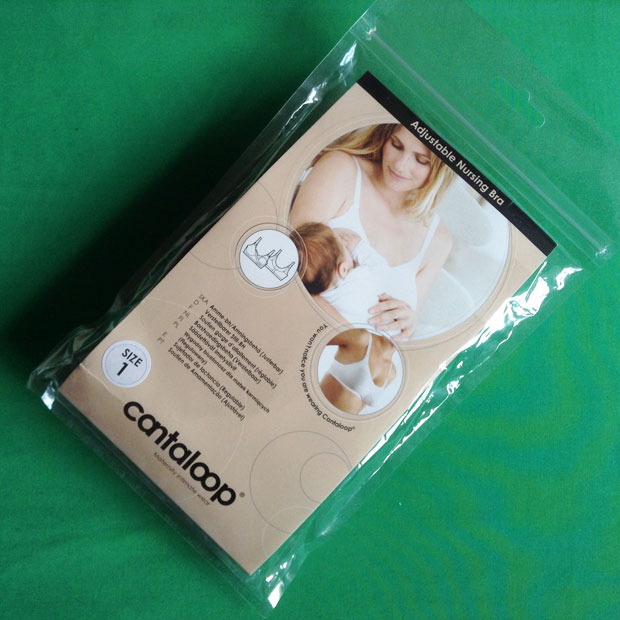 Cantaloop Adjustable Drop Cup Feeding/Nursing Bra Review
Shopping for bras can be a nightmare, especially when your boobs are forever changing size like they do during pregnancy and when breastfeeding. I have been trying out the Cantaloop Adjustable Drop Cup Bra and am happy to say that I have found a really comfortable nursing bra.
The first thing I noticed when opening the packaging was how small the bra looked. It looked so tiny! Then I felt the material and it has an amazing stretch to it. I have it in size 1/Small (my usual bra size is 36A – 36B when full of milk) and I find that it fits me really well and can easily accommodate for when my breasts fill up with milk.
The Cantaloop bra only comes in four sizes (see a guide here) but can fit cup sizes A-J and 28-45 inches. I find that the bra provides a medium amount of support — perfect for night time and calm days. This suits me very well since I mainly work sat down at a desk. For days when I'm out walking or moving around more I would choose a bra with cups (Cantaloop makes one with cups too). I can't say for sure, but I think that if you have very large or heavy breasts you might need a more sturdy bra in the daytime.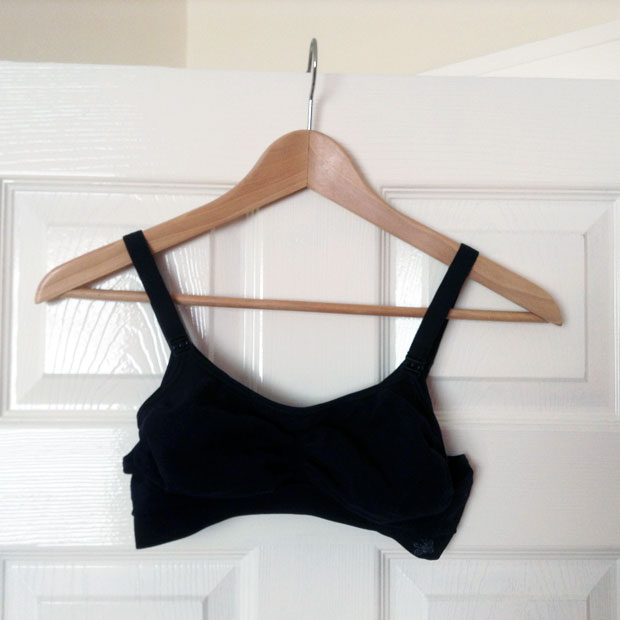 "You won't notice you are wearing Cantaloop" is printed on the packaging and I agree. It is very comfortable and nice to wear and I never need to adjust it. After taking it off I have some slight marks around my rib cage from the bra's stretchy material but these go away quickly. The bra needs to be tight fitting to be supportive so I don't mind this at all plus I don't feel anything when I'm wearing it.
The straps of the bra are wide to be more supportive and the back fastening is really wide too (4 hooks) which provides more support under your breasts too. The cups open to make breast access easy for breastfeeding. They open really nicely and are not in the way when folded down (unlike bras with cups that are sometimes in the way when feeding, in my experience). I've not quite got the hang of the clasps yet, because they are different from my other bras. At the moment I need two hands to open them, but another few weeks or so and I might remember which way to turn them to open them! (Sleep deprived mummy here…)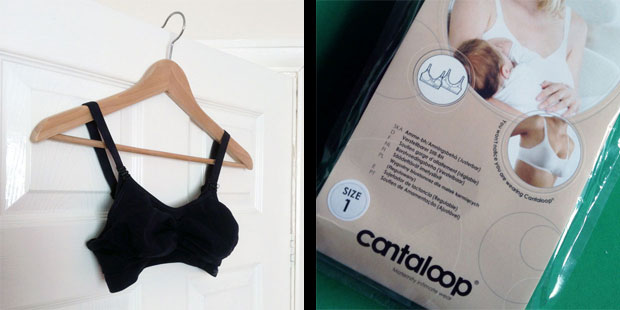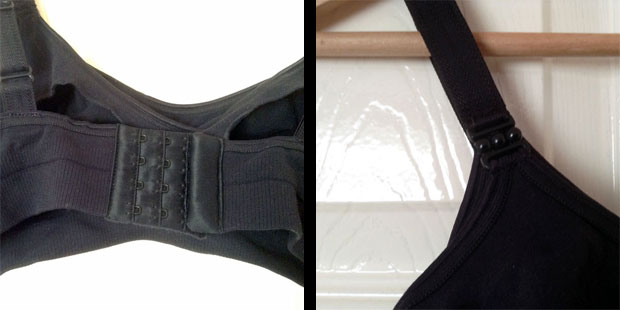 The quality of the material seems to be good! I often find that these kinds of soft bras made from synthetic materials bobble very quickly but this one has not yet which is great. I recommend hand washing for bras and any lingerie that you actually like because washing machines have a tendency to ruin delicate fabrics. I hand wash all my bras in Dr. Beckmann Travel Wash (or baby shampoo) and dry them on the radiator or outside and this seems to help them to last longer.
I'm very happy with this bra and would recommend it to pregnant and breastfeeding women. I love that it is so comfortable and that it accommodates so well for the constant size changing of my breasts. It costs around £25 which I think is a good price for this bra. It is available in white too and you can buy it from Amazon.co.uk or the CMS Shop.
I was sent this bra in exchange for my review. All thoughts and opinions are my own and my reviews are 100% honest, as always.