CBD Products for PMS / Periods from Naturecan
|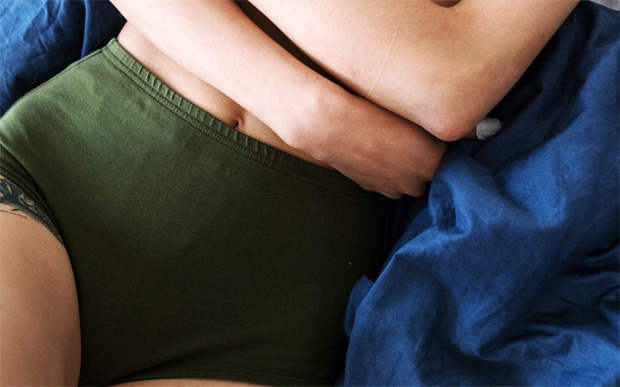 CBD Products for PMS / Periods from Naturecan
I've touched on the topic of using CBD for period pain before but now I'm diving deeper and am looking at and testing products for this use myself. I have very painful periods so I'm always looking out for ways to make them more comfortable and easier to deal with. The anti-inflammatory and pain-relieving effects of CBD have shown to be helpful and studies show that women who have taken CBD for a few months report fewer period related symptoms.
There are lots of CBD products on the market and some are designed specifically for period use, like CBD tampons from Daye, while other are more general but will provide benefits to many.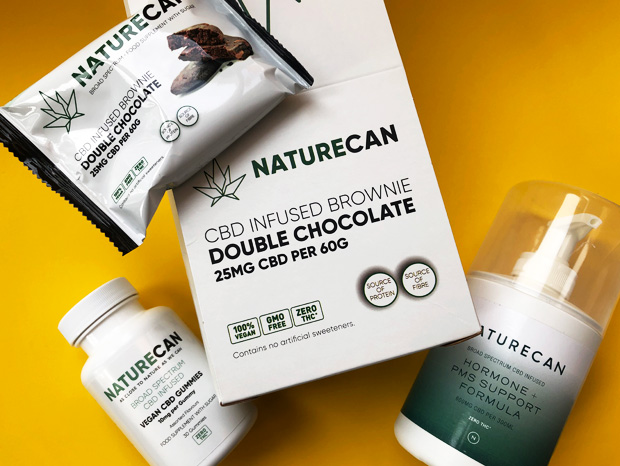 I've been testing some lovely products from Naturecan with a focus on how these can help with PMS or period symptoms.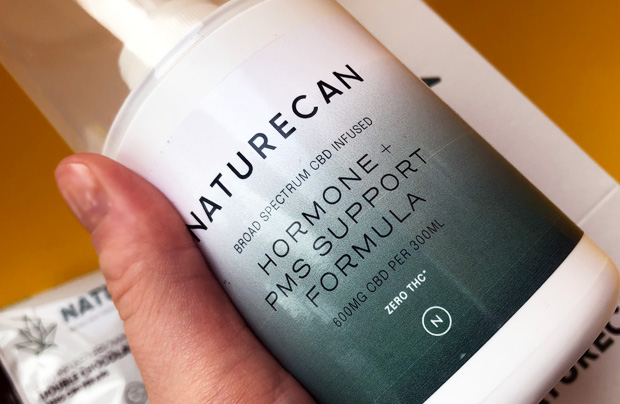 Let's start with the first product which is one that has been specifically formulated to help with negative PMS symptoms. The CBD PMS Balm from Naturecan contains naturally supportive ingredients including Evening Primrose Oil and Vitex Agnus-Casus and is infused with broad-spectrum CBD oil. The antioxidant-packed balm is made of a nourishing blend of Shea Butter and Avocado Oil which offers a good source of Omega-6 fatty acids.
It's a lovely balm that you can massage into your skin as you feel symptoms occur. Use it 2-3 times a day (for up to 10 days) and simply passage into the skin. It's slightly grainy which makes you massage it in better. The PMS balm is THC-free and contains 600mg CBD per 300ml.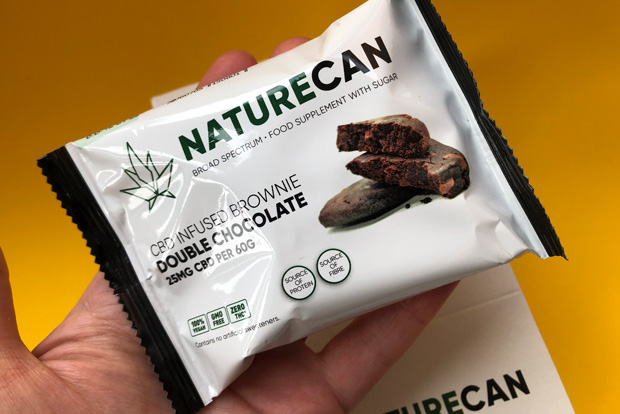 A period rarely comes without chocolate cravings… Here's a great way to enjoy CBD benefits while also getting a chocolate fix! Naturecan Brownies are individually wrapped for freshness, and this means they can easily be enjoyed on the go too.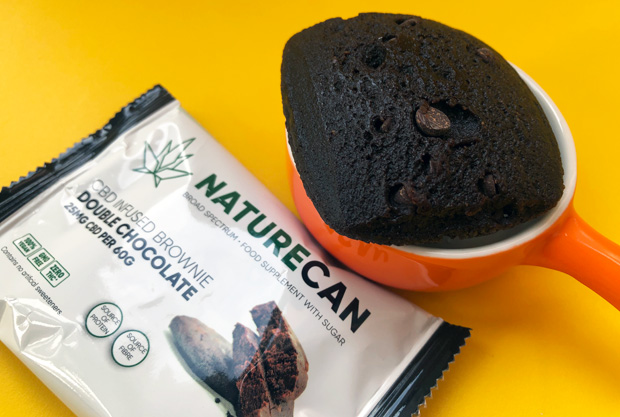 They are vegan brownies made with real brownie ingredients – brown sugar, flour, cocoa, and decadent dark chocolate chips. They also contain vegetable proteins and healthy fats from Olive Oil and Coconut Oil. They are infused with broad-spectrum CBD oil – 25mg per brownie and 0.0% THC guaranteed.
One of these brownies is lovely as a snack with a cup of coffee or an evening treat! They pack quite a punch at 25mg per brownie (at least for me who's quite new to CBD) and I can feel the relaxing effect of CBD soon after enjoying a brownie. They are available to buy individually or in a box of 12. Naturecan have quite a big range of CBD snacks available to choose from.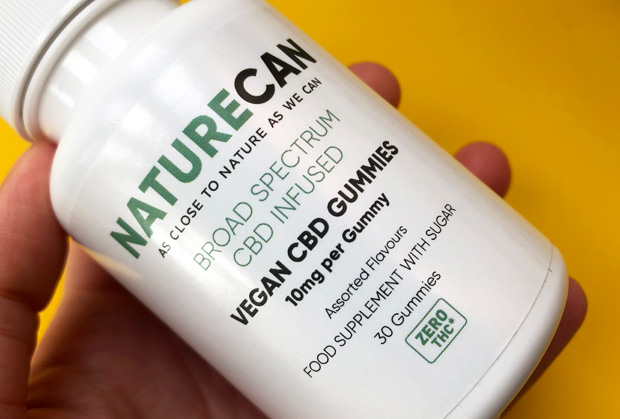 Last, but not least, my favourite product from this selection: Vegan CBD Gummies. These are really tasty sweets infused with broad-spectrum CBD (and 0.0% THC). They are made with plant-based ingredients and are so delicious! You get a mix of juicy flavours (zesty lemon, tangerine, raspberry and melon) to enjoy. Like the brownies, the gummies are made with real sugar which gives a much better flavour than artificial sweeteners would.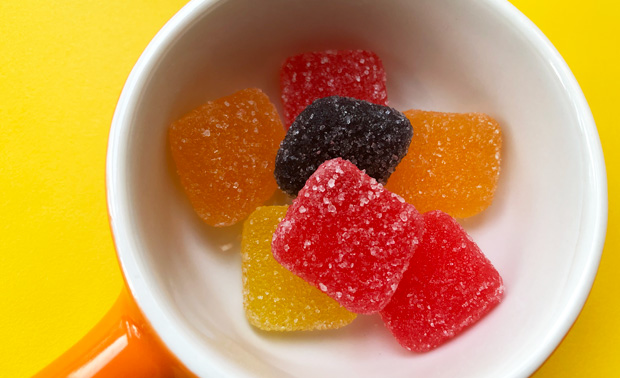 With gummies like these, it's so easy to control your dosage as you know how much is in each one. I have the 10mg ones but would love to try the 25mg ones too.
Three wonderful CBD products that can be very useful in reducing annoying period and PMS symptoms like cramps and mood swings. I will definitely keep using them!
CBD Dosage Reminder
If you're using more than one CBD product, please be mindful of the dosage stacking up throughout the day. The current FSA maximum daily dose is 70mg per day. Don't use CBD if you're pregnant or breastfeeding.
These products were kindly gifted to me for this review. As always, all my reviews are 100% honest and all thoughts and opinions are my own.