TOTM Organic Sustainable Sanitary Products Review
|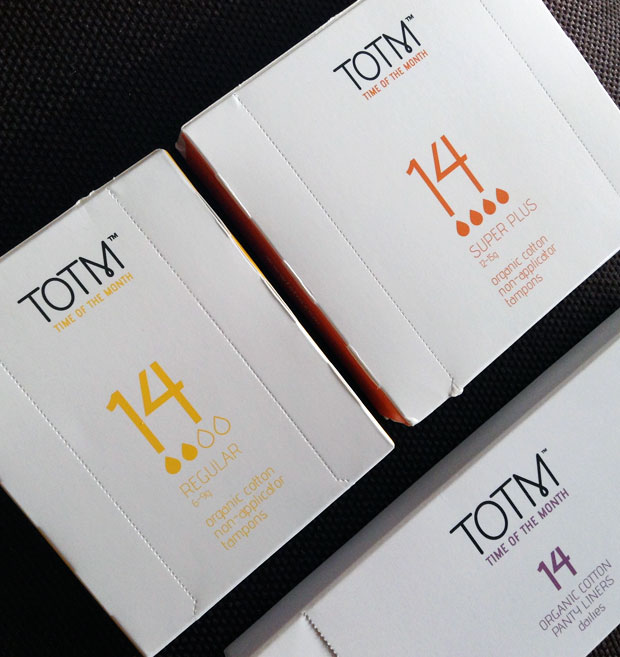 TOTM Organic Sustainable Sanitary Products Review
TOTM — Time Of The Month — is a brand that makes a premium range of 100% certified organic cotton sanitary products. The range was developed because there weren't anything like that on the market.
The TOTM products are free from:
Cellulose pulp
Perfume
Viscose
Rayon
Chlorine & Dixon (bleaches)
The TOTM products are:
95% biodegradable and dissolve naturally in landfills
Hypoallergenic and reduce the risks of irritations and allergies
Compatible with your body's natural pH
Made from cotton which is breathable and healthier for your body
Certified by Environmental & Ethical Certification Institute and Global Organic Standard Associations
TOTM's range include tampons (non-applicator and applicator), pads and panty liners. It is a subscription based service that delivers your chosen products to you however often you wish. The delivery is free and you can cancel or pause your subscription at any time.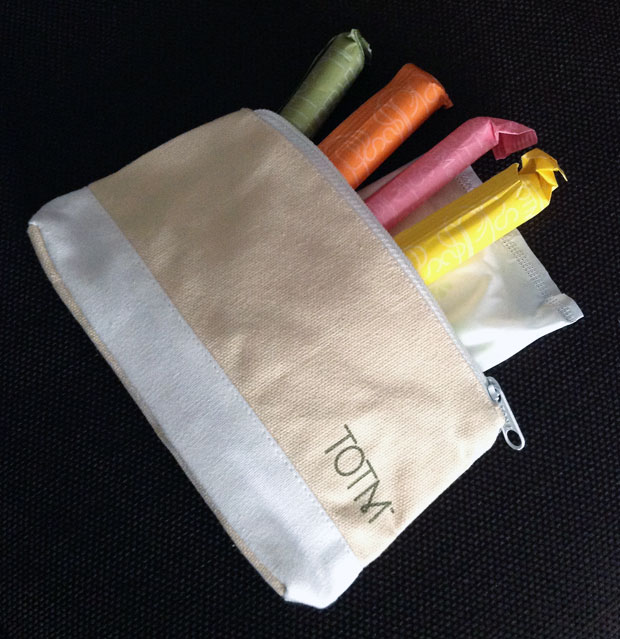 The products
I received a mix of products: a packet of panty liners, a box of Regular tampons, a box of Super Plus tampons and a lovely little toiletries bag with a pad and mixed applicator tampons.
The packaging is beautiful isn't it? So classy, minimalist and discreet. I've tried all the products and love them all! The tampons are really good quality and work really well. I'm so happy using them knowing that they are made of materials that are not harmful for my body and the environment. Tampons are one of the most intrusive products that we use so it's important that they are safe for our bodies and do not contain lots of chemicals and dodgy materials.
The liners are the thinnest and softest I've ever come across. You really cannot feel them at all! They are perfect for when you are expecting your period or during the last few days of it. The pad was really thin and comfortable too! Seems like the natural materials are better in all ways.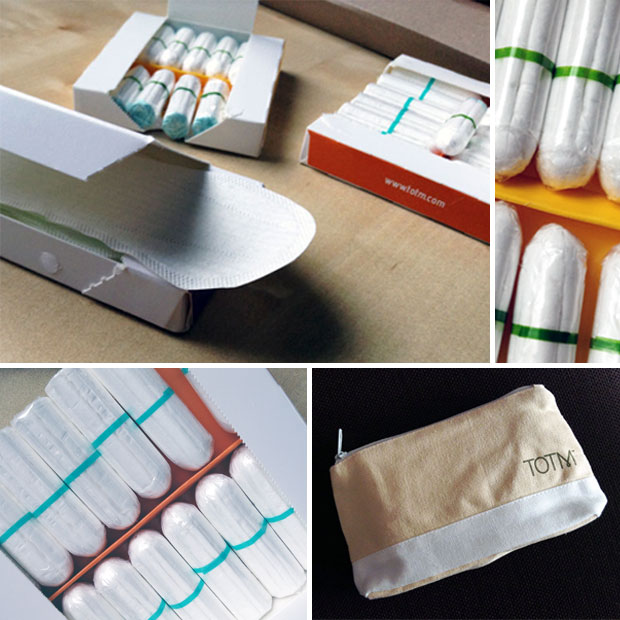 I think TOTM is a wonderful idea and the products are all amazing quality. I love the subscription side of it, so that you can always make sure you have your favourite products when you need them. Reusable sanitary products are the very best option for the environment but it's not always practical and using organic and sustainable disposables is definitely the next best thing.
Check out this great informative video from TOTM about the difference between TOTM's products and regular sanitary products. You will not want to use them again! Visit TOTM's website to find out more and to sign up. You get a free trial box when you do!
I was sent some samples from TOTM for this review. As always, all my reviews are 100% honest and all thoughts and opinions are my own.