Why it's a good idea to use reusable pads postpartum…
|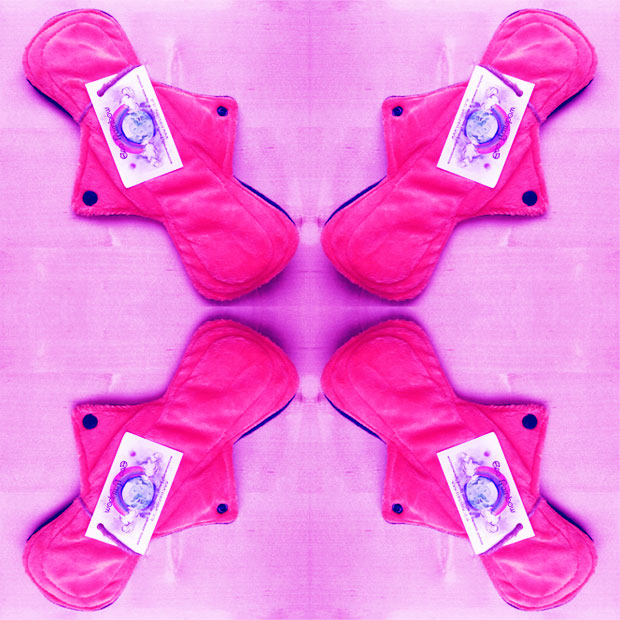 Why it's a good idea to use reusable pads postpartum…
Update August 2020: I have now had another baby and used cloth pads postpartum again. Head over here to see a brilliant postpartum CSP set from The Nappy Gurus.
Postpartum bleeding goes on for weeks and weeks (six for me!) and is not fun at all. I hate wearing disposable pads and after the birth of my daughter I had to wear pads 24/7 for a month and a half. Luckily I had discovered reusable sanitary cloth pads the year before getting pregnant and I had a few Eco Femme night pads that were really nice to wear postpartum and gave me a lovely break from the disposable maternity pads that I disliked so much. I used an Eco Femme pad daily to allow my skin to breathe and recover.
Disposable pads contain a lot of plastic and therefore they don't let your skin breathe. They are also bleached and contain chemicals and are really bad for the environment but let's focus on why it's especially good to use cloth pads postpartum – cotton cloth pads are good for your skin and let it breathe! If you are using disposable pads postpartum you are pretty much not letting you lady bits breathe for six weeks. With cloth pads you feel dry and fresh and never get that clammy feeling that you can get from wearing disposable plastic pads.
Now that I've got a better collection of reusable pads I am sure I will try to use cloth pads exclusively after future pregnancies. During the first few days you usually bleed quite a lot but there are even cloth pads especially made for postpartum use that are extra absorbent. After the first few days, regular heavy flow cloth pads or night cloth pads work really well too.
One type of cloth pad designed for this use and that is available in the UK is the Eco Rainbow Night / Post Partum Pad that you can buy from Earthwise Girls. Read my review of it here.
Give your lady bits a better chance to recover after birth and let yourself be more comfortable by using cloth pads postpartum.