Cheeky Wipes Reusable Pads Review / Cheeky Mama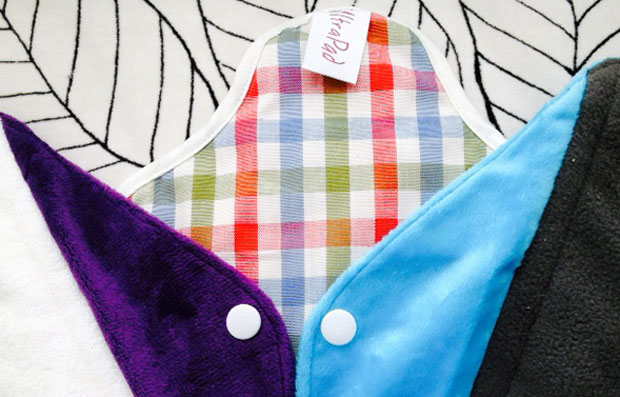 Cheeky Wipes Reusable Pads Review / Cheeky Mama
I've written about the reasons why using reusable pads postpartum is a good idea before and now it's time for a little review of the new pads I got in preparation for giving birth for the second time.
I already had a stash of reusable pads but I needed to add a few more that were suitable for postpartum use. The maternity ones are usually the same as the night time ones — a bit more absorbent and a bit longer.
My three new pads are from Cheeky Wipes and I have two Cheeky Mama Bamboo/Minky ones and one Cheeky Mama Luxury Cloth Cotton Ultrapad.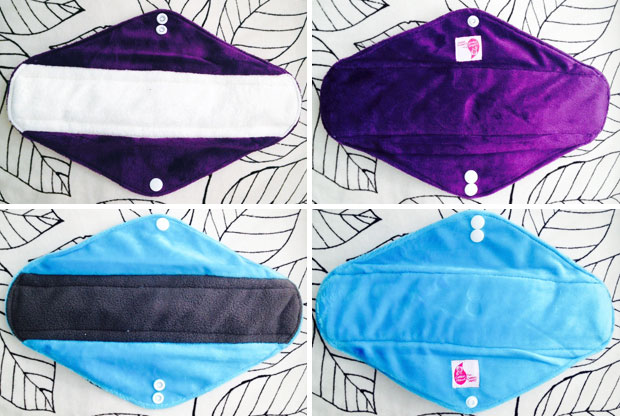 Cheeky Wipes Reusable Pads Review:
The Bamboo/Minky pads are a great size for heavy flow days, overnight use or for postpartum bleeding. They have a leakproof minky outer layer and layers of microfibre and bamboo on the inside. The top layer is really soft and comfortable to wear. What I love about these is that even though they are very absorbent and have many layers, they are not too bulky at all and they're not very large so you barely feel that you're wearing them. The soft outer layer is lovely and fleecy and feels like a soft cushion against your privates which is much nicer than a disposable plastic pad full of chemicals! These pads feel lovely and let your bits breathe thanks to the bamboo material. Bamboo is also naturally antibacterial which is perfect for this use.
The pads wash really well and keep their shape. They have wings and two buttons for different size pants which is great! They're only £5 each.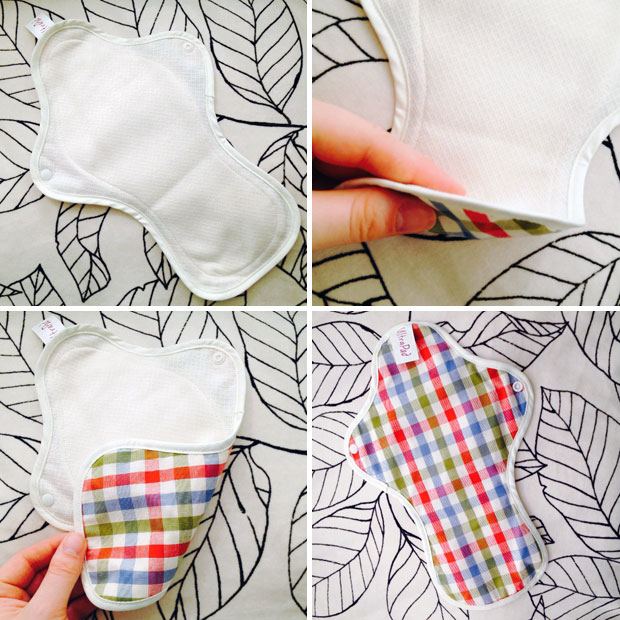 The Luxury Cloth Cotton Ultrapad is amazing and the thinnest pad I've ever come across including disposable ones! I can't believe how thin it is and I hope my photos help show it. It's a large pad with wings and it's a bit wider at the back. It's so thin though! It's got 5 layers — a leakproof printed cotton layer, two absorbent inner layers and one cotton layer. You can choose an organic version too.
This pad is incredibly comfortable and you don't notice you're wearing it because it's so thin. It's perfect for wearing out of the house and you don't need to worry about it being visible under tight clothing. It's an ideal pad for ladies who are new to cloth pads too because of the slimness.
The only thing that I would change is to make it available in darker colours because white and blood is not the best combination! Prices start at £6.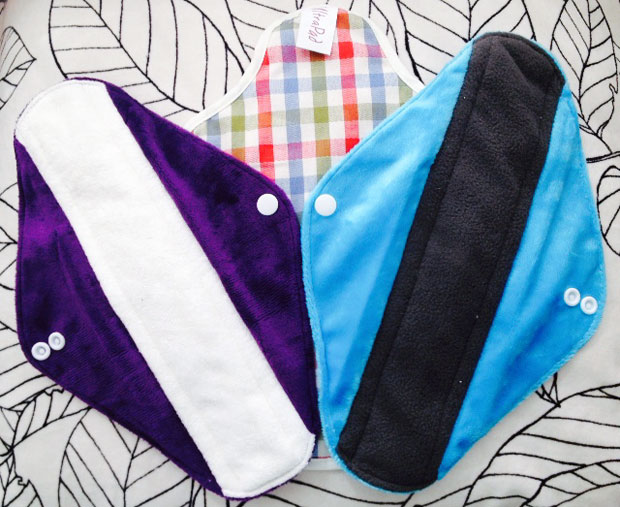 These three pads are brilliant for postpartum use and when you get your period back, they can be used overnight.
Find out more on the Cheeky Wipes website where you can find lots of other sizes and colours too.
Read more posts about cloth pads here.
I was sent these pads for this review. As always, all my reviews are 100% honest and all thoughts and opinions are my own.