Daye Organic Tampons Review | Sustainable Tampons with CBD
|
Daye Organic Tampons Review | Sustainable Tampons with CBD | AD
I've had my eyes on the brand Daye for a while as they're doing interesting things! Periods are a big part of life for people who menstruate and the right products can make dealing with symptoms easier, especially if you suffer from heavy and painful periods.
Daye's mission is to raise the standards in gynae health by creating innovative products and services that fit conveniently into our lives. They have a range of products including Naked tampons, CBD tampons, bamboo pads, a CBD balm and ProViotics. They also offer at home vaginal microbiome screening tests.
Let's have a closer look at these products!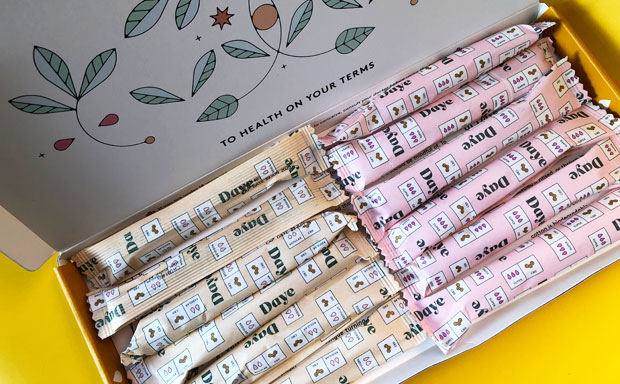 First up, Daye organic tampons! Daye tampons are sustainable organic tampons with a no-shed protective sleeve. Available as Naked or with a CBD coating to help with period cramps. They are highly absorbent and plastic-free too.
The tampons from Daye are available in regular and super absorbencies and can be ordered in subscription packs that you can customise to your needs in terms of which types of tampons you would like and how many. You can also order one-off packs, but you do get to enjoy a nice discount with the subscription offer.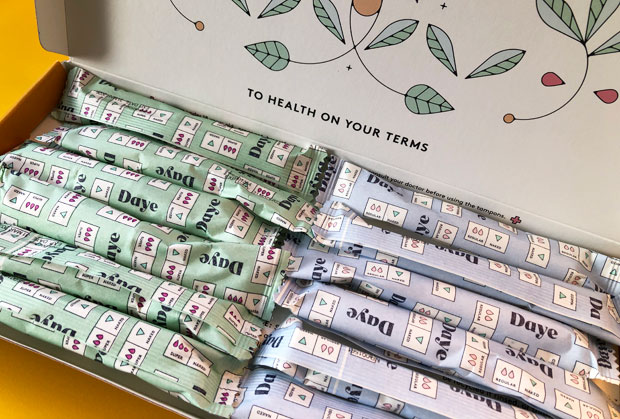 My go to period products are reusable pads and period pants but I do regularly use tampons on my heaviest days, especially if I need to be out and about or doing something active like hiking. I am pleased with the absorbency and feel of Daye tampons and I found that the CBD tampons helped reduce the painful period cramps on my heavy days too.
Currently, the tampons from Daye are housed in renewable sugarcane applicators. I would love to see an applicator-free option as I wouldn't normally use applicators.
Next, Daye Bamboo Pads. As mentioned, I normally use reusable pads but if I happen to time a camping trip or other travels with my period, I tend to use disposable pads for convenience and the Daye pads will come in handy for then. I have tried them during my last cycle too to test them out and they're really good! They are soft, comfortable, super thin and provide excellent coverage. I'm very impressed with the Super Plus Pads especially as they are a brilliant shape and design for overnight wear. The pads also come in Regular and Super. Liners are coming soon too.
Daye pads are made from bamboo and corn-derived PLA to make them biodegradable. They break down into organic materials during composting. The pads have been tested to decompose in just 192 days which is faster than an apple!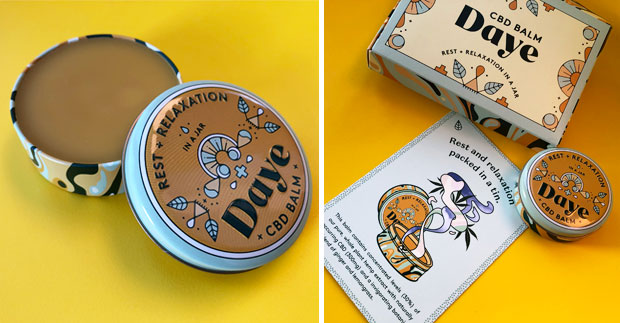 You can apply this lovely CBD balm to sore muscles or your belly when experiencing PMS or period cramps to reduce pain. The Daye CBD balm contains medical grade CBD and an invigorating blend of essential oils. It's a pleasure to use and smells nice too! It comes packaged in a cute recyclable aluminium tin too which is beautiful and handy to take with you on the go.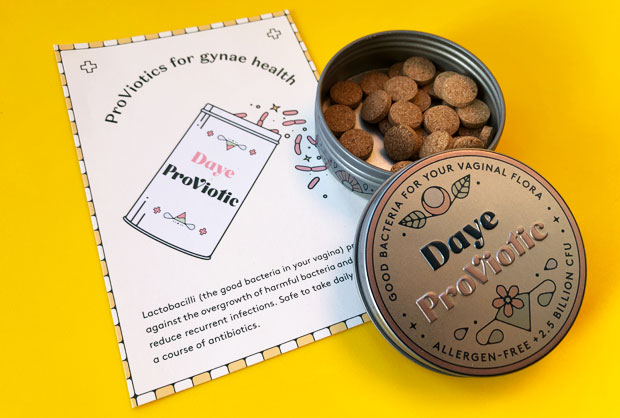 Daye ProViotics contain nothing but live lactobacilli to enrich your biome. Good bacteria like lactobacilli are naturally occurring in a healthy vaginal and gut microbiome. Having a high level of good bacteria means that your vaginal microbiome is thriving which reduces the risk of vaginal health problems. Daye ProViotics come in a refillable aluminium jar for zero waste vaginal care.
Collaboration. Samples were provided for this review.