Eco Rainbow Night / Postpartum Cloth Pad Review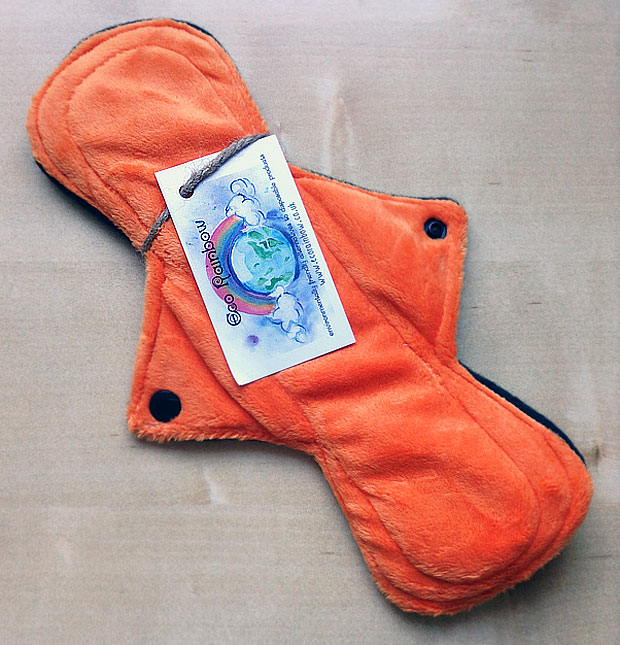 Eco Rainbow Night / Postpartum Pad Review
The Eco Rainbow Night / Postpartum Pad is the softest and most comfortable cloth pad that I own. It's the perfect size — the right length and thickness to protect you from leaks but also small and thin enough to be comfortable to wear in the day or at night. What makes it extra luxurious is the minky top layer that is oh so soft. The backing is made from polar fleece and on the inside there's a layer of PUL and two layers of zorb (a non-allergenic and non-toxic fabric made from a proprietary blend of natural and manmade fibres) to ensure excellent absorbency and to make you feel dry and secure. Zorb absorbs much faster than cotton and bamboo and can hold more than micro-terry. This is a very absorbant cloth pad that is perfect for night time use or postpartum.
All Eco Rainbow pads are made in the UK.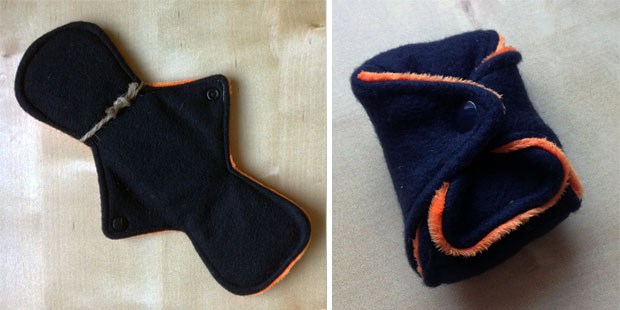 This pad is so comfy and I love the minky top layer that stays just as soft after washing. Testers have found they forgot that they were wearing a pad and I agree with them — it's got a perfect fit and the materials are so nice you don't even notice you are wearing it.
I love the colour choices of orange together with black. It brightens up your day a bit! The fabric doesn't stain and stays looking lovely. The pad folds up neatly for storage when not in use.
One of these pads cost £7.50 which is a great price for a night / postpartum pad, especially one of this quality! They are sold individually and are available to buy online from Earthwise Girls.
I was sent one of these pads for this review. I was already a customer of Earthwise Girls. As always, all my reviews are 100% honest and all thoughts and opinions are my own.