Childs Farm Organic Fig Range Review
|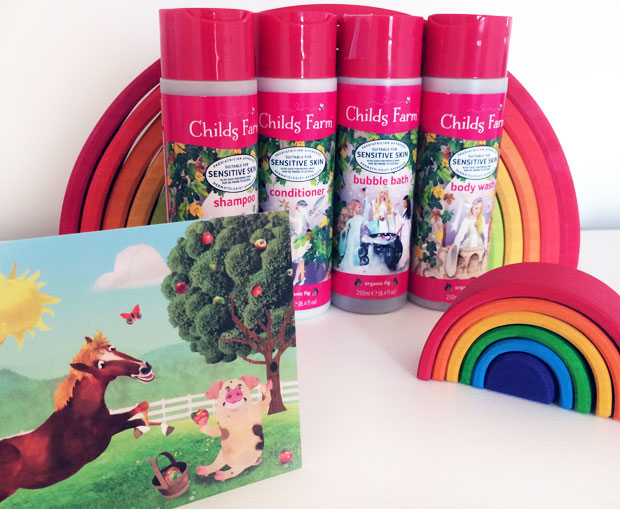 Childs Farm Organic Fig Range Review
We've been using Childs Farm for many years now. It's the only brand of bath products that I use on my eldest daughter who has eczema and the other girls use it too. Lately, we've been enjoying the Childs Farm Organic Fig Range which consists of four bath and shower products with the same amazing scent.
This range started out with a shampoo and conditioner and everyone loved it so much that Childs Farm extended the range with a body wash and a bubble bath too. The scent is lovely — sophisticated and summery, fresh and sweet. The packaging features beautiful illustrations and the bottles look great on display in the bathroom.
We use all four products but most often the bubble bath, shampoo and the body wash. My girls only require conditioner on some days when their hair is extra tangled — usually after they've been playing hairdressers… The shampoo helps detangle the hair too. All the products are great and don't irritate my girls' skin. We pretty much use the bubble bath and the body wash the same way but the bubble bath makes the best bubbles!
The products are, like all Childs Farm products, gentle formulations that are suitable for sensitive skin and safe for people who may be prone to eczema, like my eldest daughter. The products are also paediatrician and dermatologist approved and certified cruelty-free and vegan friendly. They are suitable for newborns and upwards.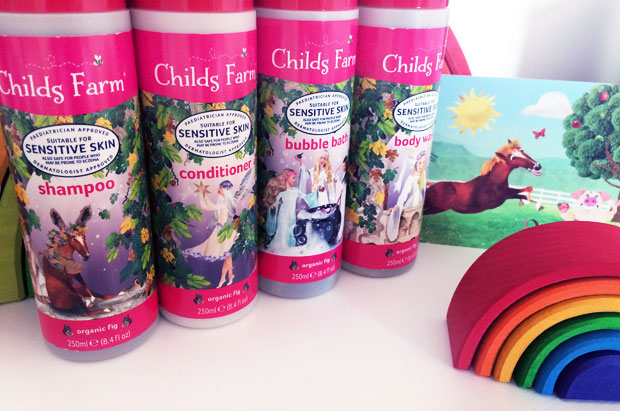 A little summary of the Childs Farm Organic Fig Range:
Shampoo: a detangling shampoo with a delicious fig aroma and naturally derived ingredients and organic fig extract to clean and detangle all hair types in no time. Great for the whole family!
Conditioner: a detangling conditioner with the same delicious fig aroma and organic fig extract. Makes hair easy to comb and detangle and less static too.
Bubble Bath: a bubble bath with organic fig fruit extract and a fig fragrance. A mild, foaming bubble bath with naturally derived cleansing agents, which leaves skin feeling clean and moisturised.
Body Wash: a mild foaming body wash with naturally derived cleansing agents, soothing and hydrating and with a delicious fig aroma.
Do you use Childs Farm products for your children? I highly recommended them — they're our go-to bath products for the kids and I always make sure we have some in.
Products provided for this review. As always, all my reviews are 100% honest and all thoughts and opinions are my own.