Christmas Delivery + 100% Pure Konjac Angel Cloth Review
|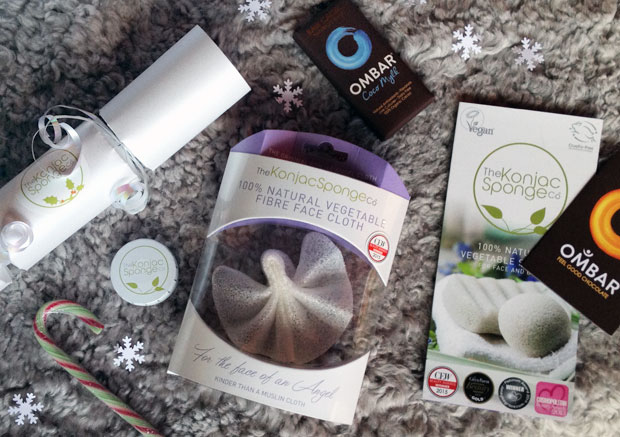 Christmas Delivery + 100% Pure Konjac Angel Cloth Review
I recently received a wonderful Christmas parcel from The Konjac Sponge Co. The box contained some lovely treats and Christmassy bits: a Christmas cracker, a candy cane, The Konjac Sponge Co mints, Ombar chocolate and, most importantly, the new 100% Pure Konjac Angel Cloth.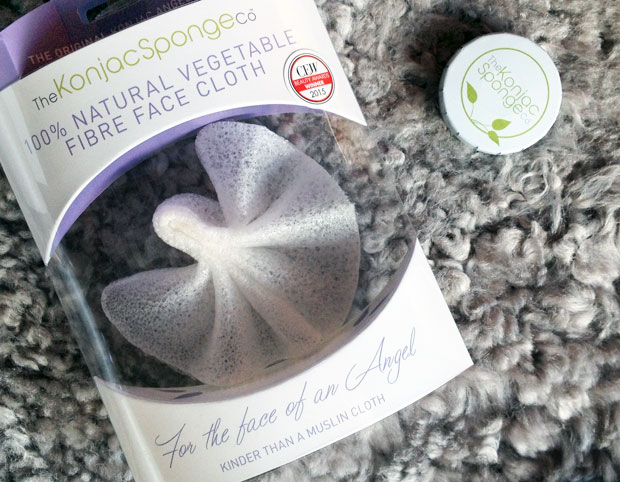 This is an innovative facial cloth that comes shaped like an angel — perfect for Christmas. The cloth is made from 100% pure konjac fibre.
Konjac fibre isn't just amazing for the skin, it's also eco-friendly. It's made from 100% pure natural vegetable fibres from the Konjac Potato plant. It's packed with minerals and antioxidants, is completely non-toxic, free from impurities and pollutants, cruelty free and certified vegan. It's a naturally sustainable and environmentally safe product that is free from colourings and additives and is 100% biodegradable.
I've previously used the Konjac Baby Face & Bath Sponge and the Konjac Bamboo Charcoal Facial Sponge from The Konjac Sponge Co and they were both lovely and lasted ages.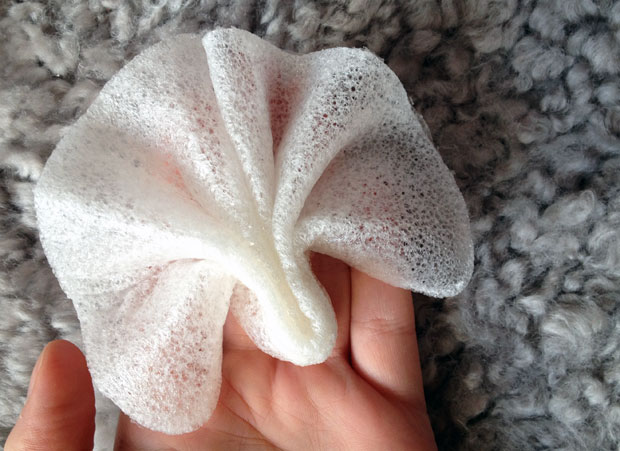 Once you wet the 100% Pure Konjac Angel Cloth, it unfolds into a soft exfoliating cleansing cloth that can be used for hot or cold cleansing products or just to replace a muslin or flannel cloth. It's also brilliant for removing face masks.
Unlike a muslin or a flannel, the Angel Cloth is much gentler on the skin. Flannels and muslins can be quite harsh on the skin and exfoliate too much leaving skin feeling raw. The Angel Cloth gently cleanses and exfoliates your skin but leaves the new, fresh skin conditioned and undamaged without any tightness or dryness.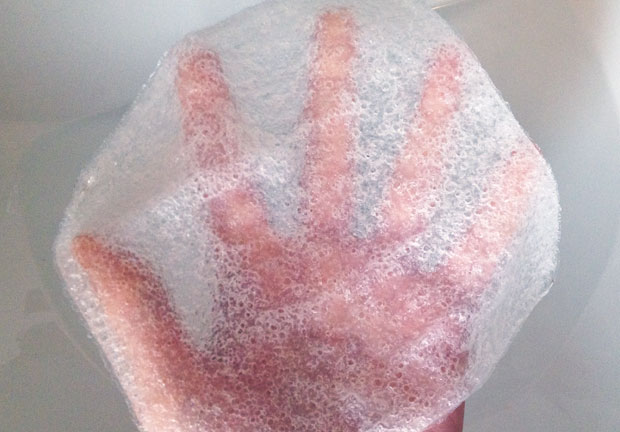 You use the cloth by adding your cleanser to the cloth that you've hydrated under warm water. You only need a tiny amount as the sponge makes the cleanser go a long way. You can even use it without any product on and it will still do a brilliant job at cleansing your skin and removing water soluble make-up. After use, you simply rinse the cloth out, then hang it on a towel rail to dry. The cloth doesn't take long to dry at all.
Like the other Konjac sponge products that I've used, the Angel Cloth is such a pleasure to use. It's so silky and soft and feels great on my skin. Any dead skin cells just vanish and my new skin feels fresh and deeply cleansed but without being stripped of moisture. It's like a having a spa facial at home, except it's much more affordable and the results are much faster. A Konjac sponge product is definitely one of the quickest ways to radiant and smooth skin. Everybody should have one!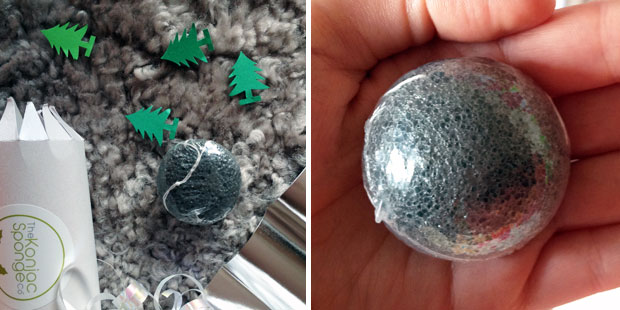 Inside the Christmas cracker was a lovely surprise! A travel sized Konjac Bamboo Charcoal Facial Sponge. I loved my previous full sized one and can't wait to take this mini one with me on trips. The charcoal sponge is great for spot prone skin.
Go to konjacspongecompany.com to buy the Angel Cloth or to see the full range of products. The Konjac Sponge Co's sponges can also be bought from Amazon. The Angel Cloth costs £11.99.
Get 10% off with my discount code below. Valid until the 21st of December.
MUMREVIEWXMAS
Thank you to The Konjac Sponge Co for this lovely Christmas gift!
I was sent this Christmas gift for this review. As always, all my reviews are 100% honest and all thoughts and opinions are my own.