Cocoa & Roast Club Review – A Chocolate & Coffee Subscription
|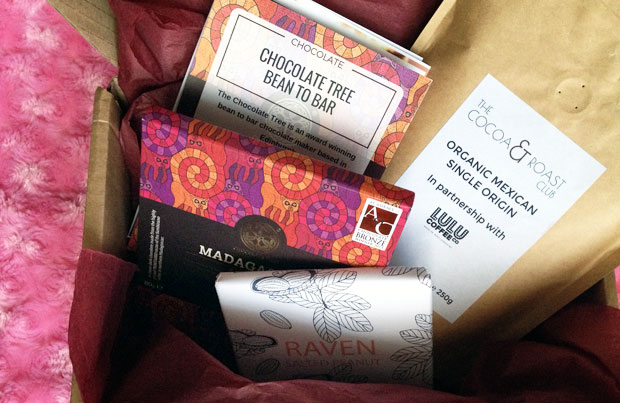 Cocoa & Roast Club Review – A Chocolate & Coffee Subscription
Chocolate and coffee are two of my favourite things — I don't think I could live without either. I like most kinds of chocolate and strong coffee. Being a Swede, coffee is a big part of my everyday life. Most Swedish people drink a lot of coffee and we like it strong and full of flavour!
Combining my two loves, the Cocoa & Roast Club is a subscription box focussing on just chocolate and coffee. Perfect! Each month, you receive a beautifully packaged goodie box with fresh coffee and two or more bars of luxury chocolate.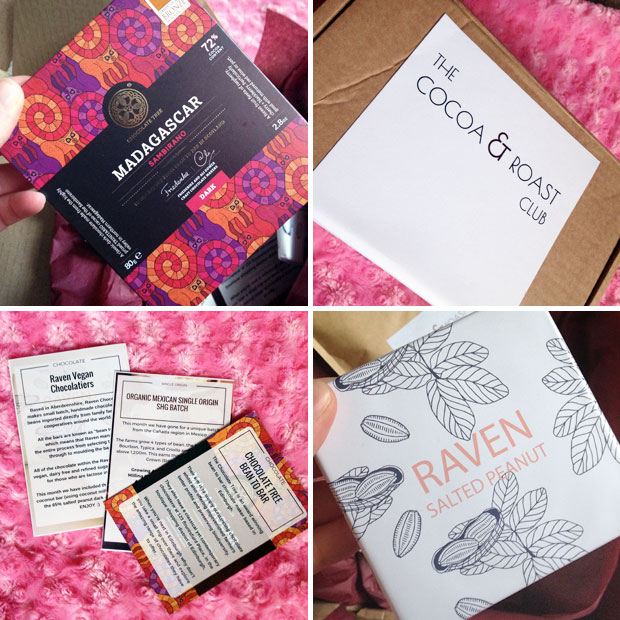 The coffee is a 250g bag of freshly roasted coffee ground to your preference. I have a cafetiere so chose to have my coffee ground for that purpose. The coffee has been matched to the chocolate in the box by the Cocoa & Roast expert.
The chocolate bars are high quality ones supplied by the best chocolate businesses in the UK and are often small and exciting brands that you'll not find in your usual supermarket. With you coffee and chocolate, you get tasting notes with information about the products so that you know all about where they came from and what to expect from the products.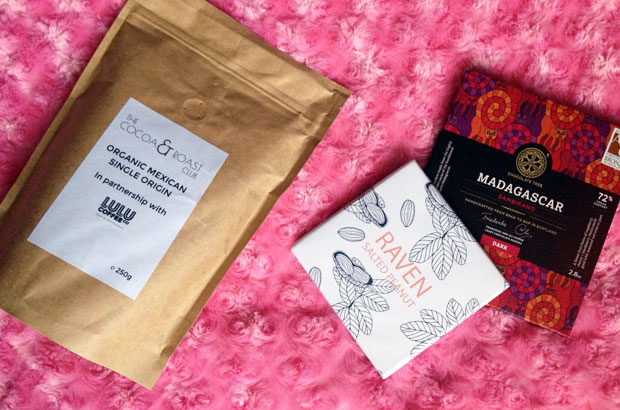 I loved receiving this fun box and trying new products and flavours. The coffee was delicious and the chocolate bars great too! I love dark chocolate and these were both dark.
The Raven Salted Peanut bar was a very thick and chunky square bar. It was not divided into chocolate squares so was quite difficult to split into pieces but that is also a great excuse to have a very large piece… It was very tasty! The only negative comment I have is that the best before date for this bar was just two weeks away from me receiving the box. Still delicious!
The Madagascar chocolate came packaged in a gorgeous thick paper box. I love the vibrant colours! Inside the box, there were two individually wrapped bars of a normal dark chocolate thickness. This chocolate was yummy too — really smooth and melting nicely. It had a bit of a tangy citrus taste in my opinion. Great with coffee!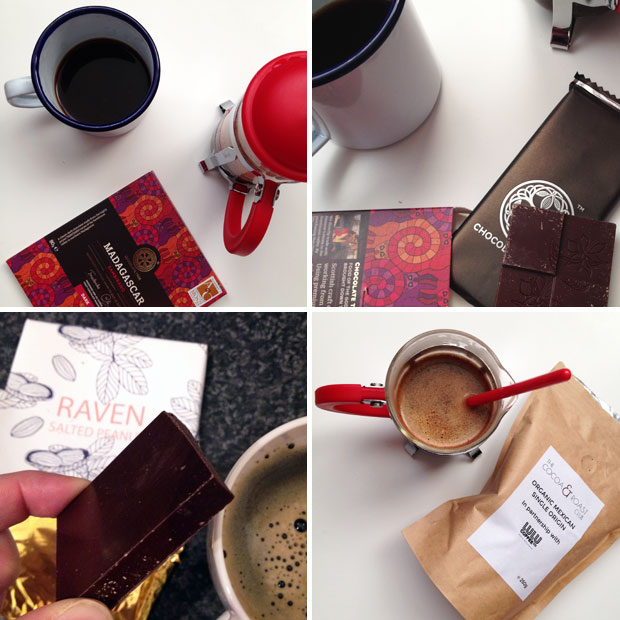 It's a great box to subscribe to if you're a big chocolate and coffee fan like myself and want to try new products and have unique flavour experiences every month. The subscription would also make a great gift for a friend this Christmas! I love that the coffee and chocolates are tailored to match each other to make the experience even better.
Find out more and subscribe here.
I was sent a box to try for this review. As always, all my reviews are 100% honest and all thoughts and opinions are my own.