Crafty Party Box Review | AD
|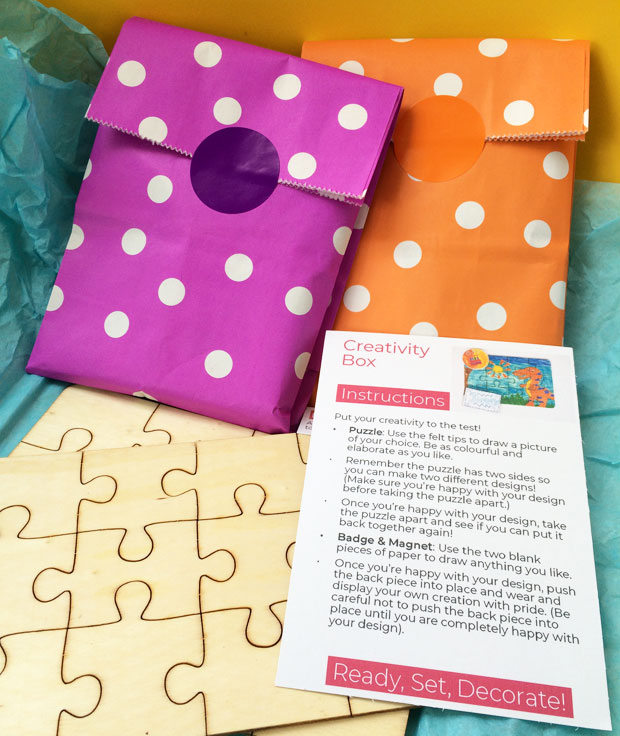 Crafty Party Box Review | AD

Most children love crafting — I know mine do! — but it can be hard for parents to come up with new crafting activities and source the materials their kids need for crafting. This is where Crafty Party Box comes in. It's a company that specialises in party boxes and craft boxes for a one-off craft for kids to do on a rainy day. Having craft sets for a party is a brilliant idea and the kind of party I'd like to supervise rather than children running around like crazy… so if you have children who are calm and like more relaxed activities, this is a great choice for a party activity!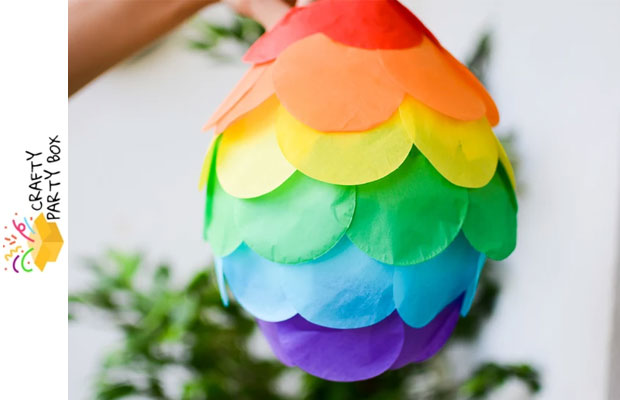 "We want to make crafting easier and more accessible for busy parents by including all the materials and instructions they need to get their kids creativity flowing"
— Crafty Party Box —
Crafty Party Box offers a selection of different party and craft boxes and you specify how many you need for your party or one-off crafts.
Start by choosing your themed party or craft box. There are a bunch of different fun activities to choose from and they're always adding more. There are also Piñata sets!
Then order and wait for your box to arrive.
Finally, start crafting when your order arrives 

—

simple!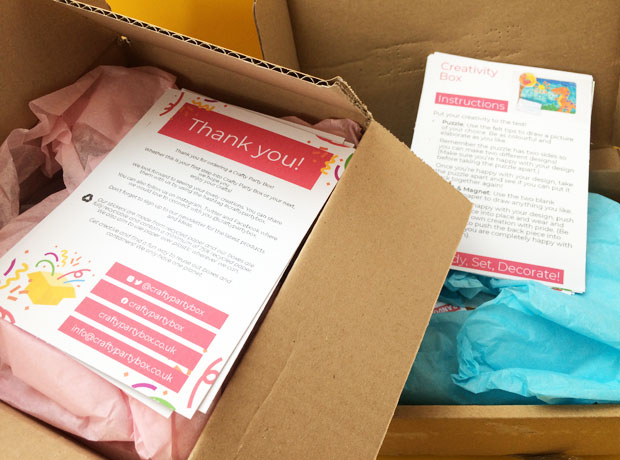 I love that the materials arrive in exactly the right quantity for your craft activity, meaning there's not lots wasted or spare. Everything is packaged up nicely and presented to your child, ready for them to enjoy a new creative craft.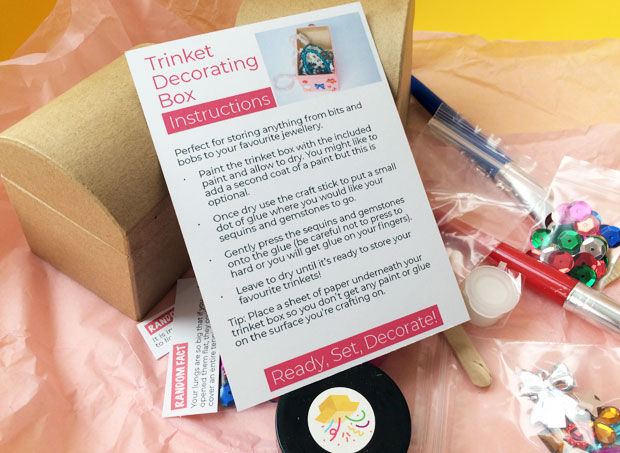 We have tried out two of the crafts with my two oldest daughters (6 and 3.5 years old). We chose the Make Your Own Trinket Decorating Box (£6.99 each) Make Your Own Creativity Box (£8.99 each) and my girls loved both craft activities.
Get 15% off your first Crafty Party Box order with code FIRSTORDER at the checkout.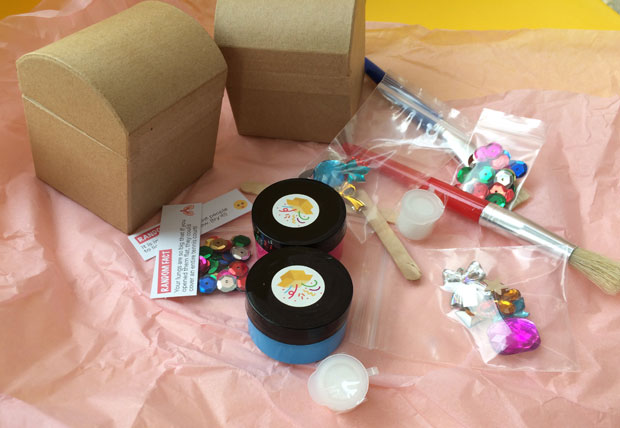 Let's start with the Trinket Decorating Box. Each set comes with everything you need to make a beautiful trinket box to keep your favourite little things in:
1 Papier Mache box
1 paint colour
1 paint brush
Small bag of assorted gemstones (Size, colour and shape may vary)
Small bag of multicoloured sequins
Small glue
1 plain craft stick
Disposable Apron (every box with paint includes 1 free disposable apron)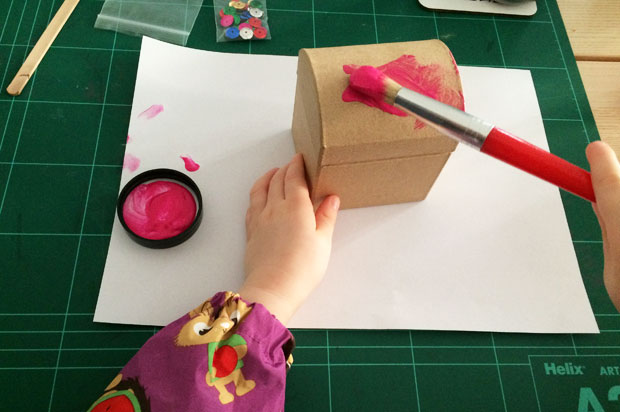 The trinket box is a great size and my girls loved painting theirs and then decorating with sequins and gems. You can see the result at the end of this post.
The Creativity Box is a fun mixed activity box. It has all you need to create your own wooden jigsaw puzzle, a badge with two designs and a magnet with two designs. The wooden jigsaw puzzle is blank and has two sides and you get 10 felt tip pens to use to create your designs. These can of course be saved and used again and again too.
My kids had fun designing their own jigsaws for themselves to play with and made magnets and badges to gift to their grandad.
With each box, you also get some cards with the below:
Activities
Jokes and facts
Mindfulness
Use your imagination
Make a difference
Above you can see some of my daughters' Crafty Party Box creations! They loved doing these activities and it was so convenient for me as a parent to have everything we needed organised and prepared for us to use.
You can also find Crafty Party Box on Etsy.
We were sent these products to review and I've been compensated for my time. As always, all my reviews are 100% honest and all thoughts and opinions are my own.