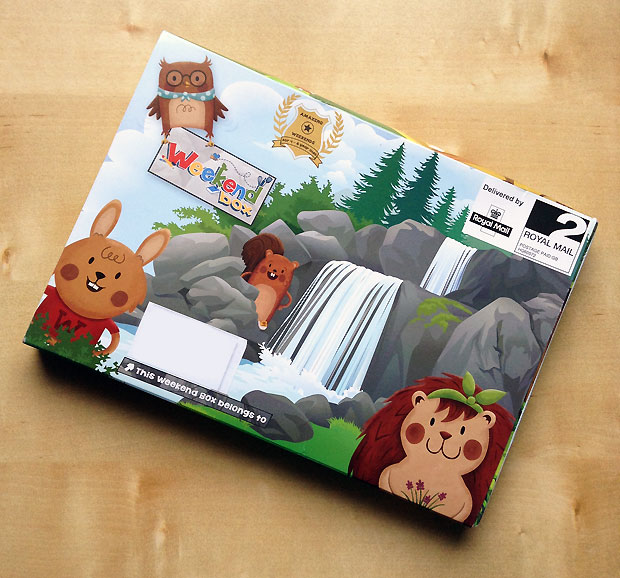 Weekend Box Review
Weekend Box is an activity box for children aged 3-6. A few weeks ago we were sent a box to review, one with an Aztec theme. The box is small enough to fit through your mailbox and contains four activities of various difficulty levels. You can have them sent to you fortnightly or monthly.
The activities for the Aztec box were:
Aztec Mosaic Coaster
Aztec Hot Chocolate
Aztec Pattern Prints
Aztec Parrot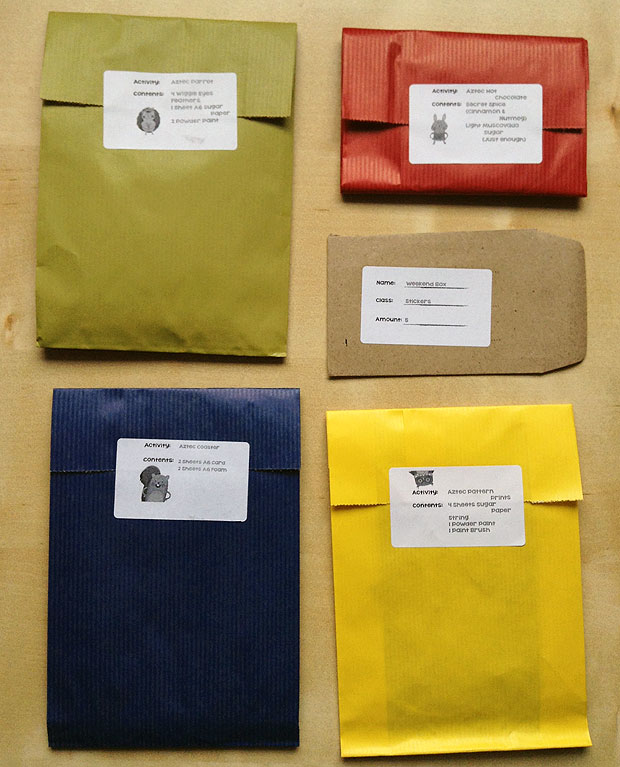 The different activities come neatly packaged in individual envelopes. I like this, since if you want to take one with you (when you go visit grandparents, for example), you can just take the one you want without having to pack the whole box. Most of the activities you need some tools for, like scissors or glue, and for the recipe you need some ingredients too. I got an email before my box arrived with a list of the extra ingredients for the hot chocolate. If you are taking your box with you somewhere, check the cards to find out what extras you need.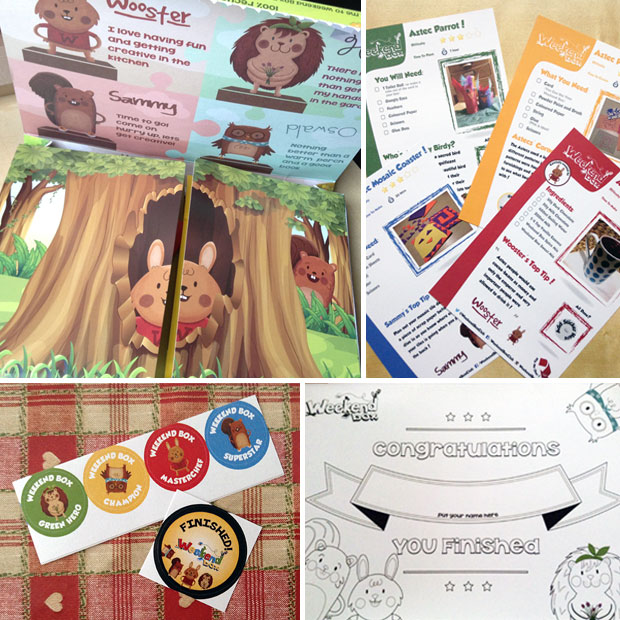 I really like that the boxes have themes and kids love that too! You also get some stickers and a diploma to fill out when you have finished the activities — also something that kids really appreciate.
Weekend Box is a good idea if you are not a crafty parent and struggling to come up with ideas for projects to do with the kids. I have over 15 years experience of working with kids and am quite crafty myself so for me the box is not really needed. I can see that it could be a great thing to take with you when traveling and you don't have access to all your materials from home. With the activity kits you only take what you need with you so it can save a lot of space. Just remember to check what else you need!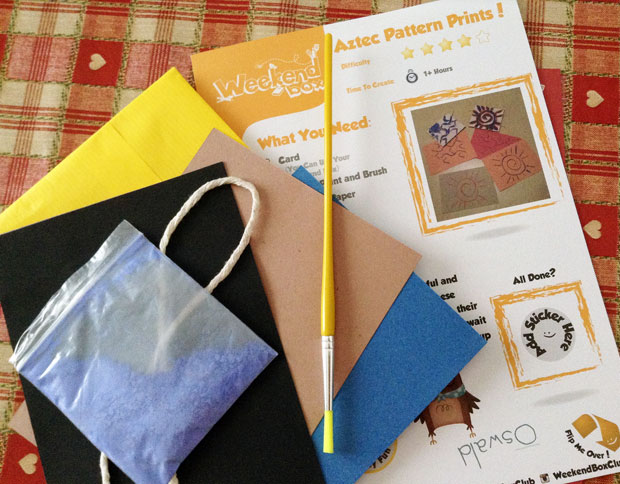 For the activities that require paint, you get some in a small bag. The Aztec Pattern Print activity had a brush too. Very handy. This one and the Mosaic Coaster activity were the best equipped ones. For the Aztec Parrot you needed a paintbrush, glue dots (or glue) and toilet rolls — all usually available in most homes. For the Aztec Hot Chocolate you only got a small bag of spice mix and sweet mix and needed to get the rest (milk chocolate, dark chocolate, milk and vanilla essence). Most of us have milk in but if you are not into baking you might not keep different types of chocolate (or any at all) and vanilla essence in the house. I think that the envelope could contain chocolate chips to make this activity more complete.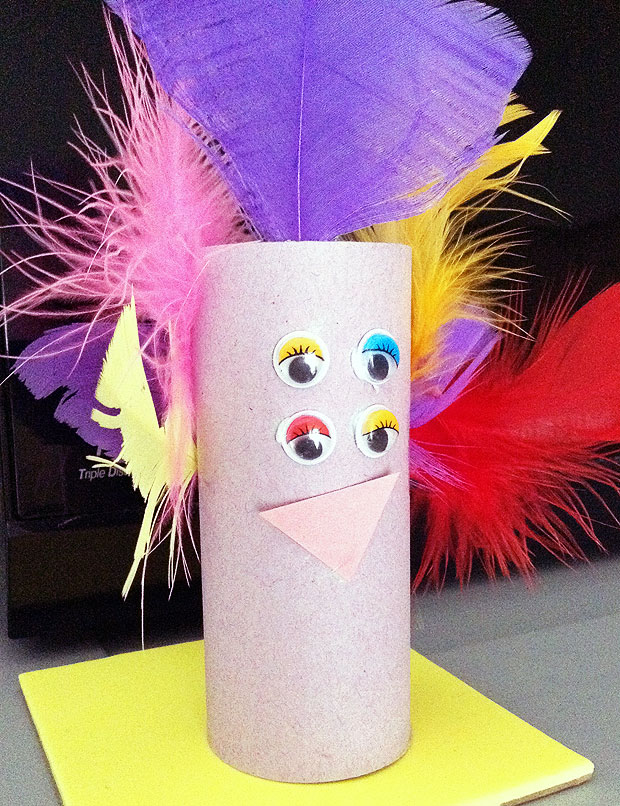 The most fun activity was the Aztec Parrot. We made one with four eyes! I love that you get feathers of different sizes and colours to make the wings. Lovely and bright!
I recommend the box to parents who are not confident crafters. If you already are, then the box might seem a bit basic to you.
If you want to try Weekend Box you can get your first box for free (usually £7.50) by using this code: "AMUMREVIEWS" — Boxes can be redeemed from www.weekendboxclub.com. New customers only please and just one free box is allowed per household.
We were sent a box for this review. As always, all my reviews are 100% honest and all thoughts and opinions my own.