Creative Ways to Store Your Shoes Around the Home
|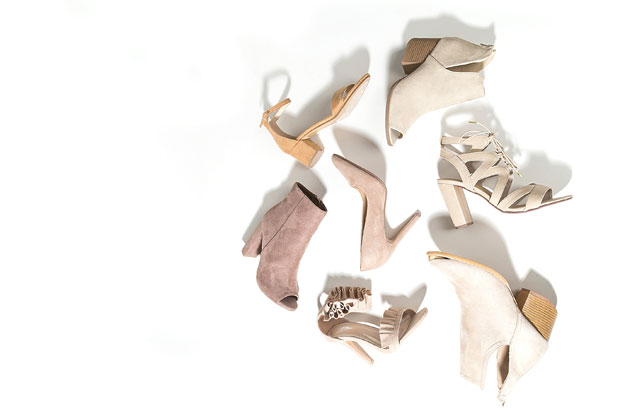 Creative Ways to Store Your Shoes Around the Home
Though I've made a big effort to reduce our belongings, there are always things that need storing that all families need. We're a family of four, soon to be five, so we have our fair share of shoes. In our new house, I'm determined to have a place for everything and decent storage solutions for our family's things. Our current shoe storage situation is not great but I'm looking at new and creative ways to store our shoes in our new house.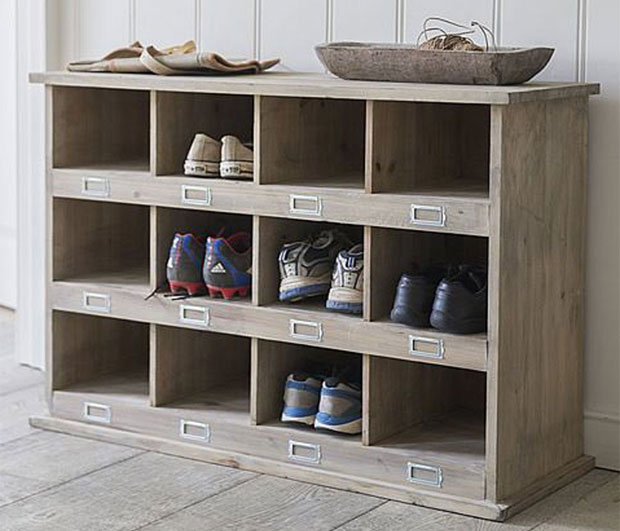 A wooden shoe locker like the one above is a great shoe storage solution for families. They come in different sizes and make a stylish and practical option for the hallway. The compartments make it so easy for everyone, including young children, to keep the shoes tidy and you can even label them to be even more oganised. You can use the top for storage baskets for hats and gloves or just to display decorative items. If you choose a lower model, you can even use it as a bench to sit on when putting your shoes on. The large locker above can hold the shoes your family uses on a daily basis, then you can store the rest somewhere else in your house.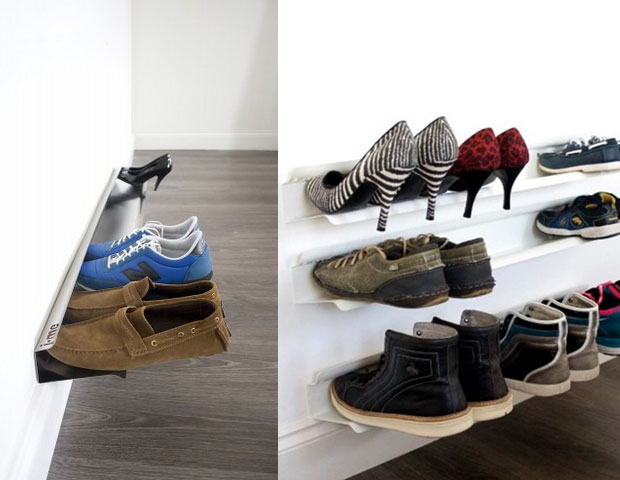 If you're looking for a more modern solution, why not go for some wall mounted shoe racks? They look stylish and keep shoes accessible but off the floor. It's also really easy to expand your shoe storage by adding another rack or two to the wall as your family (or shoe collection!) grows.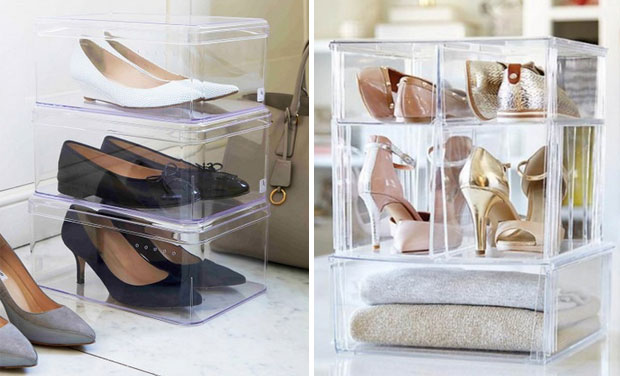 Solutions for the Special Occasion Shoes
We all have some shoes we love that we don't wear on a daily basis. Instead of throwing them into a large box or stuffing them into the bottom of your wardrobe, invest in some transparant shoe storage boxes from The Holding Company and store and display them on a shelf in your wardrobe. The boxes will keep your shoes protected and because they're see-through, you'll easily be able to find what you're looking for and get a good overview of what you have.
Collaborative Post.