Dealing with Female Hair Loss – Ways to Increase Confidence
|
Dealing with Female Hair Loss – Ways to Increase Confidence
Female hair loss can happen to any woman. You might loose hair due to menopause or due to medical conditions or treatments. Pregnancy can also have a big impact on your hair's health. Most women care a lot about their hair and want to keep it looking nice and healthy. If you are experiencing thinning of your hair or hair loss, there are a few different options available that can help you get your confidence back.
Tips for Dealing with Female Hair Loss
The quickest solution to deal with hair loss is to use hair wigs for women or something called hair toppers. These days, wigs, extensions and hair toppers can be amazing quality and look so natural. Lily Hair's premium products are all made of 100% full-cuticle virgin human hair, the best quality hair on the market. It naturally blends with your own hair add instantly adds volume and length.
Try Hair Care From Within
You can also try to care from your hair from within by taking supplements that are designed to help your hair health and growth. Zinc, biotin, collagen and copper can all help your hair and many supplements contain a combination of these for optimal results.
Your diet can also impact your hair and foods like eggs, berries and fatty fish can work wonders. There are plenty of different foods that can help hair growth so you'll easily be able to find something that you like to incorporate into your diet.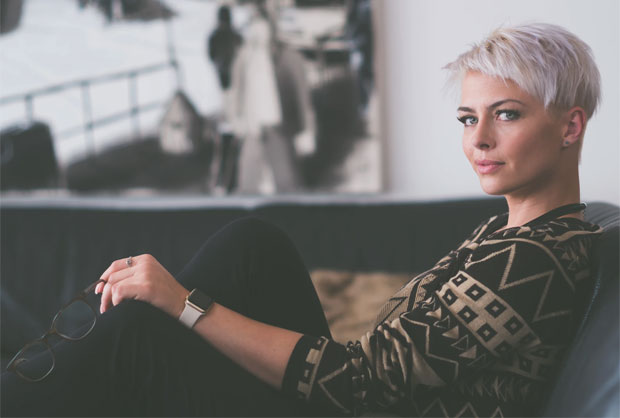 If your hair loss is mild, then you might be able to simply try a different, shorter hair style to create an illusion of volume and a new look that will give you your confidence back. There are lots of stylish cuts that can work for you. Speak to your hairdresser to discuss which options might work best for you.
Did you know that stress can be one of the causes of female hair loss? Hair loss is a common side effect of stress so if you're experiencing hair loss, it's worth looking at how you can make life less stressful. It's probably a good thing to do for everyone. Modern life is stressful and we could all do with relaxing more and adding more self-care to our daily routines.
Lack of sleep or bad quality sleep can also contribute to hair loss because sleep deprivation can cause both physical and emotional stress and, as discussed above, stress can impact your hair's and your overall health in a negative way. Looking after yourself and ensuring you get enough good quality sleep will help you be healthier which will improve your hair's quality too.
Female hair loss is not fun for anyone to experience, of course, but there are ways to deal with it to help you to gain your confidence back. Look at your overall health, paying extra attention to your stress levels, your nutrition and your sleeping habits. For a quick and effective solution, opt for premium hair toppers or wig from Lily Hair to add volume to your hair in no time.
Collaborative Post.