Dog LED Mood Night Lamp Review
|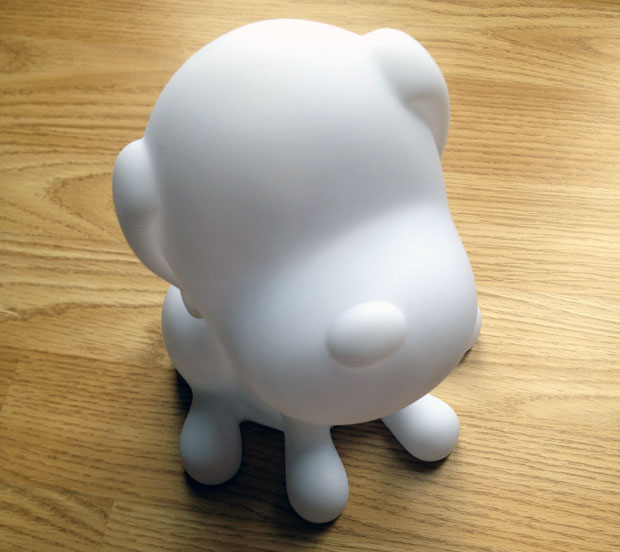 Dog LED Mood Night Lamp Review
This is a very cute mood lamp / night light from the lamp specialist shop PK Green. It's a premium dog shaped LED light that has several features. It's battery powered so it can go anywhere you wish.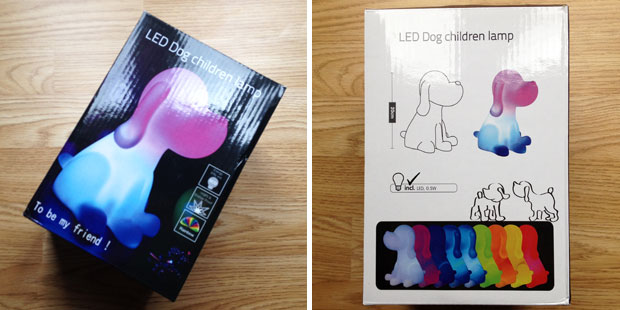 When it's not turned on, it's a beautiful and minimalist puppy that looks very cute as a decorative item on a night stand or book shelf, for example. It's a simple and gorgeous design with a smooth, curved shape. The dog has not got any eyes but you can almost see it making cute puppy eyes at you!
The lamp is a good size — 20cm tall and 16cm wide — and easy for children to hold. It only weighs 350g and doesn't get warm at all so it's completely safe for kids.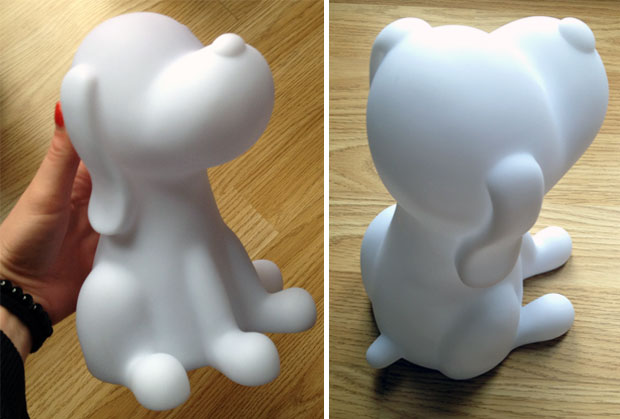 When you turn the light on, you can choose between two settings. One is for the lamp to stay just white which looks lovely and stylish. The glow is a cool white and soft. It's always difficult to capture and show the actual light in photos but it's bright enough to see near it and to create a nice mood in the room.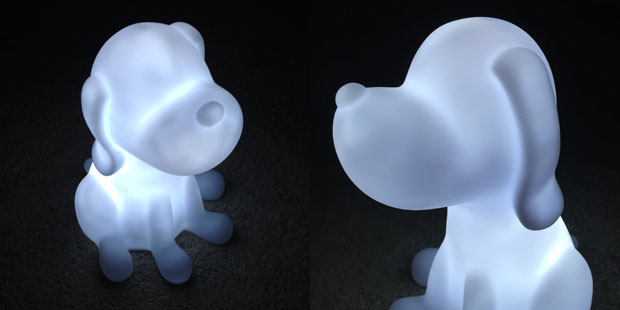 The other setting is for the lamp to gradually change colours which children and adults alike love! There's no blinking or flashing — the transition is very smooth as the light blends from one colour to another. There are two lights on the inside of the lamp — one in the top half of the puppy and one in the bottom. Sometimes they change to the same colour at the same time and sometimes the colours are different on the top and on the bottom. There doesn't seem to be a way to control this but both ways look lovely and fun.
The colours are really vibrant and bright and the light is soft and cosy.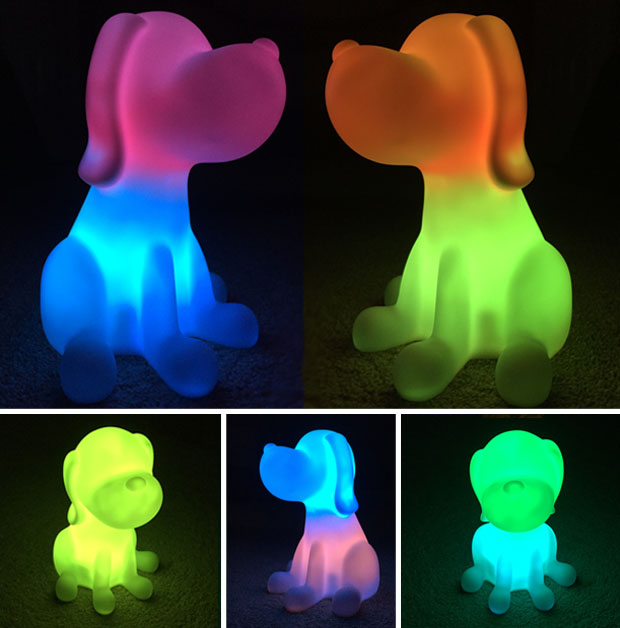 The lamp requires three AA batteries (not included) and has a battery life of 5 days / 120 hours when using new Duracell batteries. We use IKEA ones and have been using the lamp loads for nearly two weeks and they are still going strong.
My toddler daughter loves this lamp. She's very into dogs and as soon as she spots it in our living room, she shouts her word for dog over and over, goes and gets the lamp and brings it over to me so that I can help her turn it on.
I love how cute it looks on our book shelf and the stylish, simple design. The fun changing lights are brilliant too and perfect for curious children.
There are lots of other designs available from PK Green, including a bear, a cat and many more. This lamp costs £14.99 which I think is a great price!
We were sent this lamp for this review. As always, all my reviews are 100% honest and all thoughts and opinions are my own.