DreamBaby Click Clack Balls Teether Review
|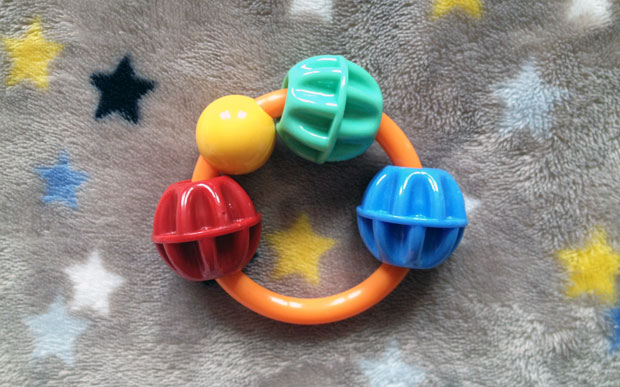 DreamBaby Click Clack Balls Teether Review
When choosing toys for my youngest daughter who has just turned 7 months old, I usually go for things that she can easily and safely chew as that's what she likes doing at the moment. We are still waiting for the first tooth to cut through but it's definitely on its way judging by the amount of drool she's producing and the endless chewing and gnawing on things.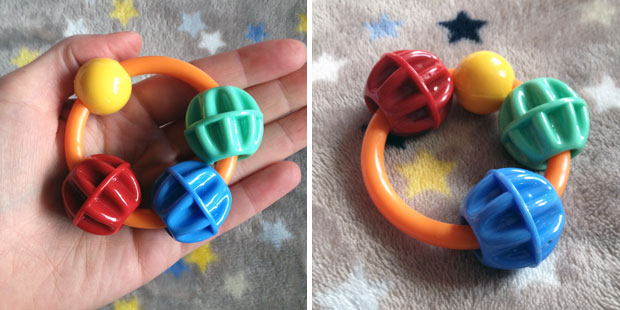 The DreamBaby Click Clack Balls Teether caught my eye when browsing the Kiddies Kingdom website. I love the simple and stylish design and the colour combinations. It's really affordable too at only £3.95.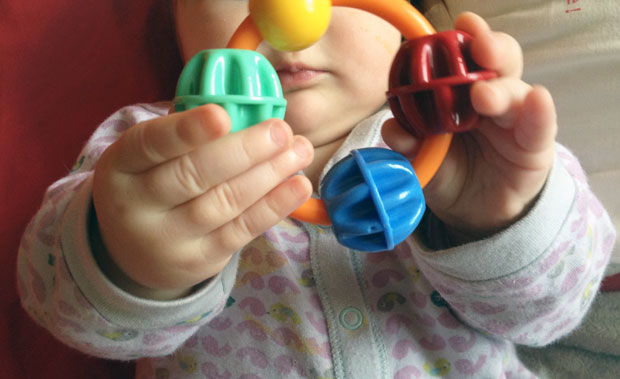 This little toy is fun for babies and stimulating and educational too. My little on loves using it as a rattle and as a teether or just as a toy. She shakes it and laughs, rubs her sore gums on the textured beads or explores them with her fingers, feeling the grooves and listening to the click clack sounds.
My toddler is quite interested in this teether too, though she does not want to chew it! I think it's the colours that she loves or maybe it's the fact that it belongs to her little sister.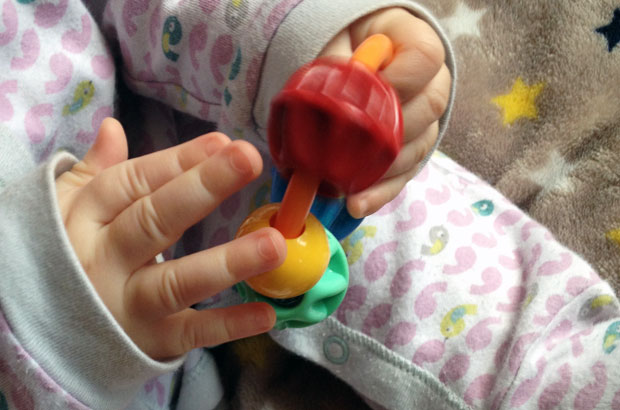 The DreamBaby Click Clack Balls Teether is PVC free and BPA free so is completely safe to chew on which is a great as my baby seems to love the relief her sore little gums get from it. It's cute too and very easy to clean and take with you when you go out. We attach it to a soother strap so that my baby doesn't lose it when we are using it when we are out and about.
We were sent this item for this review. As always, all my reviews are 100%  honest and all thoughts and opinions are my own.