Dry January with Eisberg Alcohol Free Wine – Week 1
|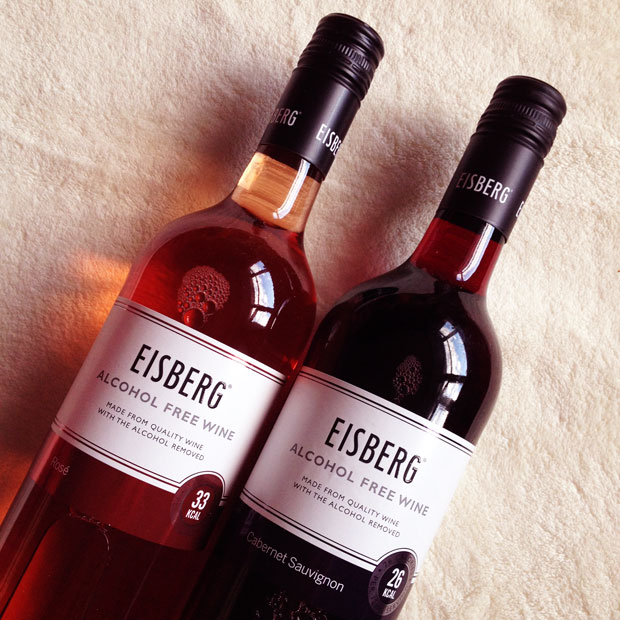 Dry January with Eisberg Alcohol Free Wine – Week 1
You can read my post about Dry January here for more information about the health benefits of a month without alcohol. During January, I'm trying a few alcohol free wines from Eisberg and the first one I've tried is the red one, the Cabernet Sauvignon.
It's got a deep ruby red colour and is full of rich and fruity flavours — cherries and plums. It's quite a wintery wine and goes well with hearty dishes that include red meat or Italian meals with red sauces (pizza, pasta, etc.). It's fruitier and thinner than the red wines that I usually go for but it's very nice.
I've tried it on its own and in cooking. I made a vegetarian stroganof with meat-free sausages, onions, mushrooms and aubergine and added a generous glass of the Eisberg Cabernet Sauvignon to the creamy tomato sauce. It was delicious! It added lots of flavour, made the dish lighter and made the sauce go further too. I will definitely do this again.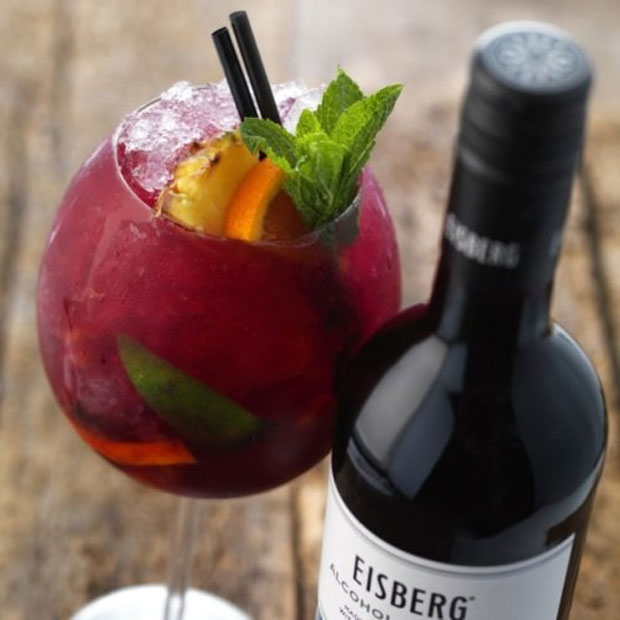 You can also make mocktails using alcohol free wine and the one on the Eisberg website suggested for the Cabernet Sauvignon is called Summer Cobbler and looks and sounds amazing!
Here's the recipe (borrowed from Eisberg.co.uk):
Summer Cobbler
Ingredients:
Slice of pineapple
Slice of orange
Slice of lemon
Slice of lime
1 tsp of sugar
Juice of ½ a lemon
Crushed ice
100ml Eisberg Alcohol-Free Cabernet Sauvignon
Method:
Add a slice of pineapple, orange, lemon and lime to a mixing glass with 1 tsp of sugar and muddle with a rolling pin.
Squeeze the juice of half a lemon and pour in with the fruit and sugar mixture and add crushed ice.
Pour 100ml alcohol-free Cabernet Sauvignon over the ice and stir.
Strain the mixture into a wine glass and finish with crushed ice and lots of fresh fruit.
There's a Winter Cobbler mocktail recipe, too!
I was sent some Eisberg Alcohol Free Wine samples to go with my Dry January posts. As always, all my posts are 100% honest and all thoughts and opinions are my own.