Ecobebé One Size AI2 Cloth Nappy Review + Giveaway
|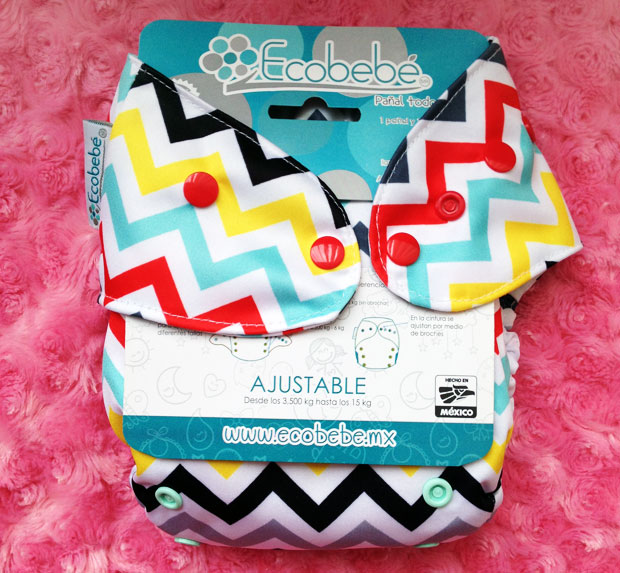 Ecobebé One Size AI2 Cloth Nappy Review + Giveaway | #ClothNappyMonday

I've got some exciting news to share! A brand new type of nappy from Ecopipo — the Ecobebé One Size AI2 Cloth Nappy. And I'm impressed! So much that I can say that it's one of my absolute favourite cloth nappies that we've tried, ever.
Ecopipo created Ecobebé nappies having in mind the simplest of the designs that could make a nappy easy to use, reliable and affordable, with the aim to encourage more parent to give cloth nappies a go.
They have succeeded! The Ecobebé One Size AI2 Cloth Nappy is an all-in-2 system consisting of one cover and a separate insert. The cover is soft and breathable but waterproof too. It looks quite small but it's very flexible and the poppers offer different settings to fit babies from 7 lbs 7 oz (3.5 kg) to a 33 lbs (15 kg). It has also been widely tested in premature babies under this weight.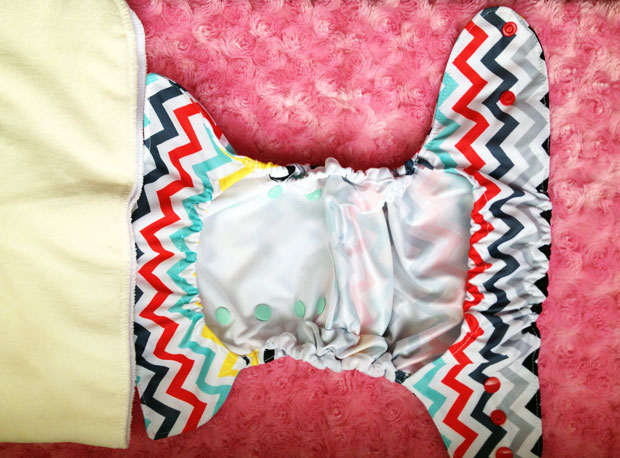 I think this nappy would work beautifully as a newborn nappy but it also works wonderfully on my chunky, nearly 2-year-old toddler! I love the fit of this nappy and always reach for it when it's available.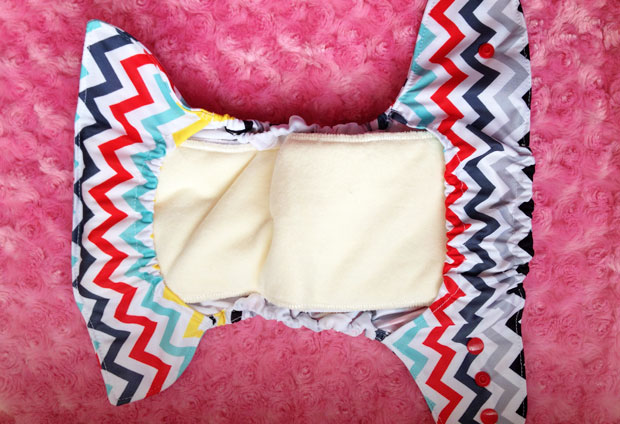 The insert is slim but highly absorbent and you simply place it, folded over, into the cover. There's a little pocket at the front and at the back that hold the insert in place. It's has a microfiber core that is covered by velour cotton on one side which feels lovely and comfortable. The other side has microfleece which stays dry and comfortable. Some babies can be a bit sensitive to microfleece and then the cotton velour side is ideal.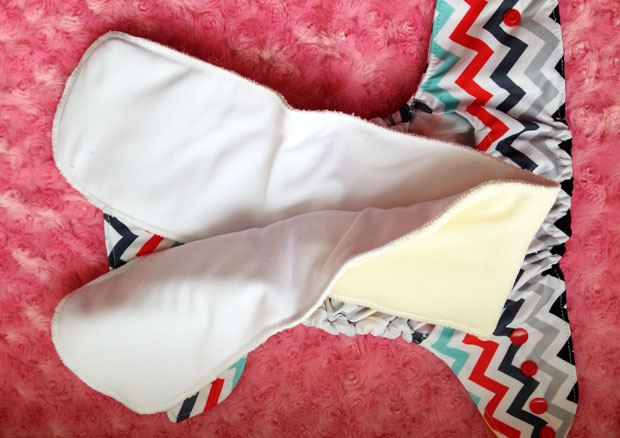 As you fold it over in two it has an absorption capacity equivalent to five layers. This insert is very versatile and can also be combined with pre-fold nappies.
The insert is very absorbent and hold liquid very well — your baby can wear the nappy for over 3 hours usually. Even though it's so absorbent, it still dries quickly. You can tumble dry them if needed but they dry fast outside on the line or on the radiator or simply on an airer indoors.
What's great about this type of nappy is that you can reuse the cover a second time if the nappy is only wet, not soiled. Just wipe it clean and put a fresh insert in and you're ready to go! This saves on washing and means you can have a smaller stash.
The cover washes very well too and dries quickly. It's important to keep the cover away from direct heat and sunlight.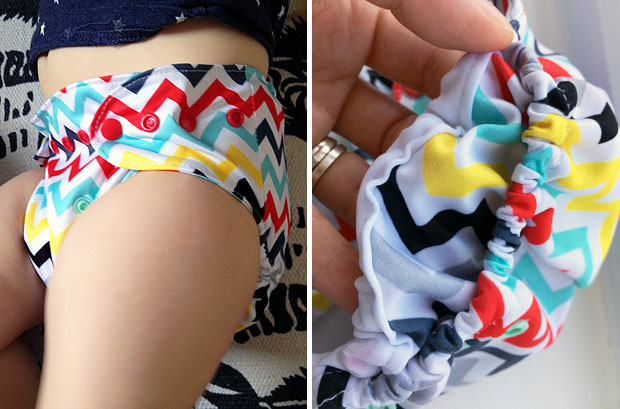 The cover has a double gusset that ensures that there are no leaks — I love this! It fastens with poppers which is good because poppers last better than Velcro and toddlers can't open them!
The Ecobebé One Size AI2 Cloth Nappy costs £10.99 and extra inserts cost £5.00 each.
There are many reason why I love this nappy:
Really clever design
Easy to use
Easy to get a perfect fit
Double gusset for a leak-free experience
Absorbent, long-lasting insert
A fit that works for small babies all the way to chunky toddlerhood
Affordable
Washes well and dries quickly
As you can see, I think the Ecobebé One Size AI2 Cloth Nappy is brilliant and if you're just starting to build your cloth nappy stash, I would suggest investing in a few of these plus some extra inserts. They'll last you much longer than most brands and sizes!
I really want to add some more to my stash and definitely will when it's time for Baby No. 3 as I think this one will fit really well on small babies too. Keep an eye out on the Ecopipo website where this nappy will be available to buy soon!
Read more Ecopipo cloth nappy reviews here.
Giveaway! Win an Ecobebé One Size AI2 Cloth Nappy + Extra Insert
For a chance to win this amazing Ecopipo cloth nappy plus an extra insert, enter my giveaway through the Rafflecopter further down. Terms & Conditions apply. UK Entrants over the age of 18 years only. The giveaway will run until the 20th of May 2018. Two winners will be chosen randomly. Designs and colours may vary.

Samples provided by Ecopipo for this review. As always, all my reviews are 100% honest and all thoughts and opinions are my own. The giveaway is in collaboration with Ecopipo and the prize will be sent out my them directly.