Ecopipo Training Pants Review – Pull Up Style Cloth Nappies
|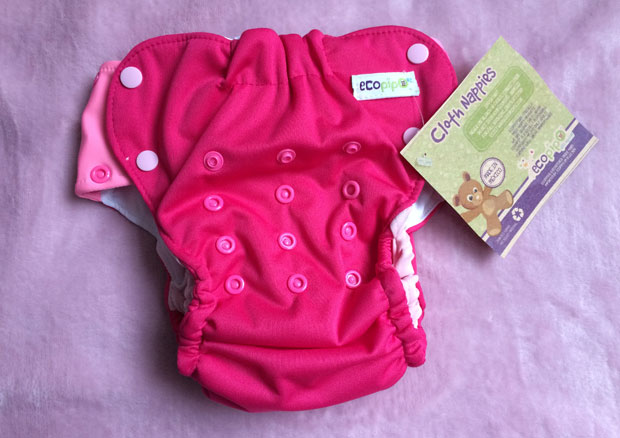 Ecopipo Training Pants Review – Pull Up Style Cloth Nappies
This is the first #ClothNappyMonday blog post for a while! My toddler is 2.5 years old now and has recently grown out of all her BTP (birth-to-potty) cloth nappies. They have simply gotten too tight and leave her with sore marks. This was sad for us of course as we have a large stash of nappies that are no longer suitable for her. I've had to buy more Size 3 fitted nappies and large wraps as these still fit her but they're very bulky for daytime wear so I was looking for something more trim for wearing in the day and am so happy that we got the chance to try Ecopipo's training pants because they're a great solution for us at this time.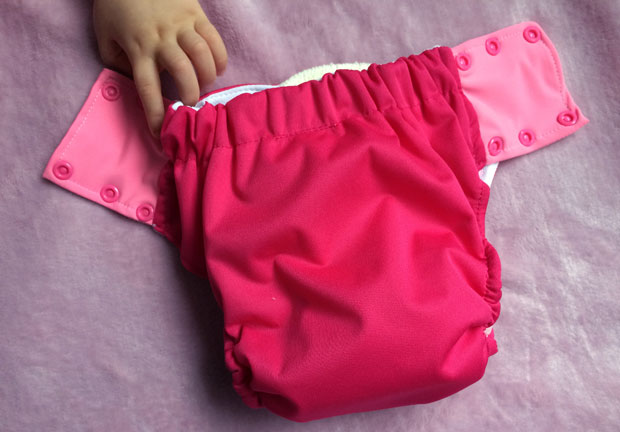 Ecopipo Training Pants are designed to fit babies and toddlers from 22 – 55lbs (around 10 – 25kgs) and the unique design ensures a good fit that doesn't rub or leave marks. There are poppers on the sides that you can undo when putting the nappy on or taking it off but you can also simply pull the nappy up and down like pants as the side panels are made of stretchy, elasticated material. These panels feel very comfortable and all the buttons are in a position that ensures they are comfortable for your growing toddler.
You can adjust the pull up nappy's size at the waist and at the front which is great. We still have to make it a tiny bit smaller at the front which I'm really pleased about as it shows that there is still some room to grow.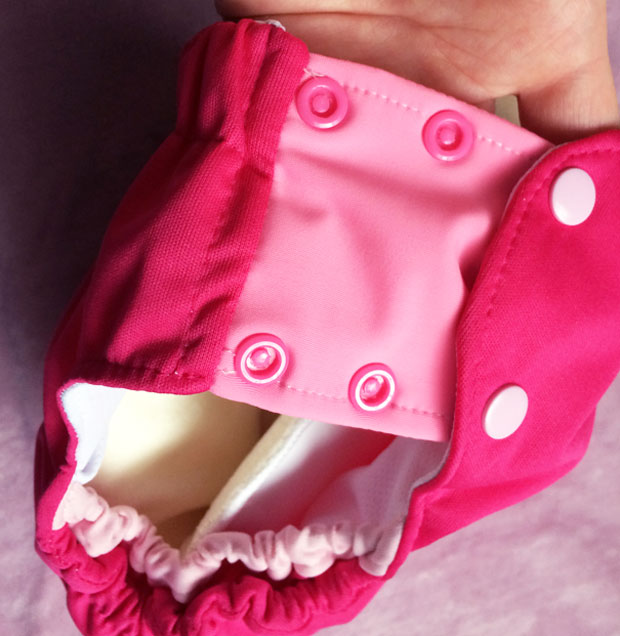 These training pants are like an AI2 (all in two) system as they are made up of a separate cover and insert. The outer of the nappy cover is made from PUL and the inside of the cover is made from micro mesh to keep your toddler feeling fresh. For absorbency, you add a pad that you pop securely into place. It's made of four layers of quick drying microfiber to catch any accidents. It's covered with a layer of cotton velour that sits next to your baby's skin and a layer of PUL on the other side to avoid any leaks from the pad.
You can buy more of these pads separately to save on washing as you just need to replace the pad after a wee. Things like this are especially helpful during this part of the year as washing cloth nappies in the winter can be tough work! The pads are surprisingly absorbent though they're nice and slim too. My toddler wees quite a lot but these pads have really impressed me with how long they last.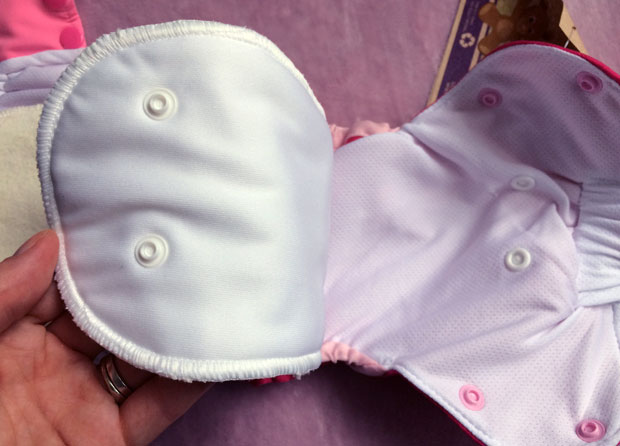 We're very pleased with these training pants that fit my toddler perfectly! I'm so glad we have an option that lets us continue to use cloth nappies now that the BTP nappies are packed away for Baby No 3. We use the bulky 2-part bamboo nappies at night and Ecopipo Training Pants are ideal for daytime wear. They seem really comfortable, absorb well and fit under regular trousers! They'll be great for when we actually potty train too (we've tried a few times already but she's not quite ready!) as my toddler will be able to pull them up and down herself to use the potty.
Ecopipo Training Pants come in eight colours/designs and cost £13.75 each. They're available to purchase from the Ecopipo website here.

We received a sample of these training pants. As always, all my reviews are 100% honest and all thoughts and opinions are my own.