Elektra Cloud9 Quilted Nap Mat Review – Ideal for Sleepovers
|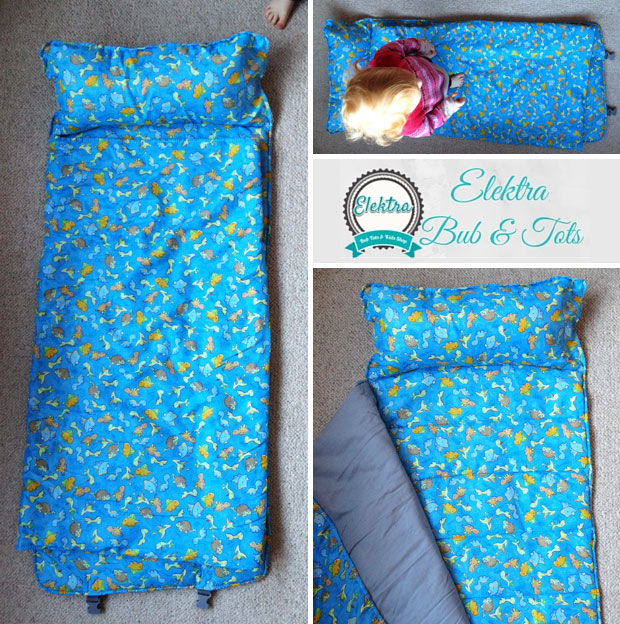 Elektra Cloud9 Quilted Nap Mat Review
This clever nap mat is a complete solution that includes a sleeping mat, thin quilt and a pillow — and it all rolls up neatly and is easy to carry for travelling. You simply roll the mat up and clip the incorporated buckles together, grab the carry handle and you're ready to go on sleepover adventures (or to day care or the grandparents' house).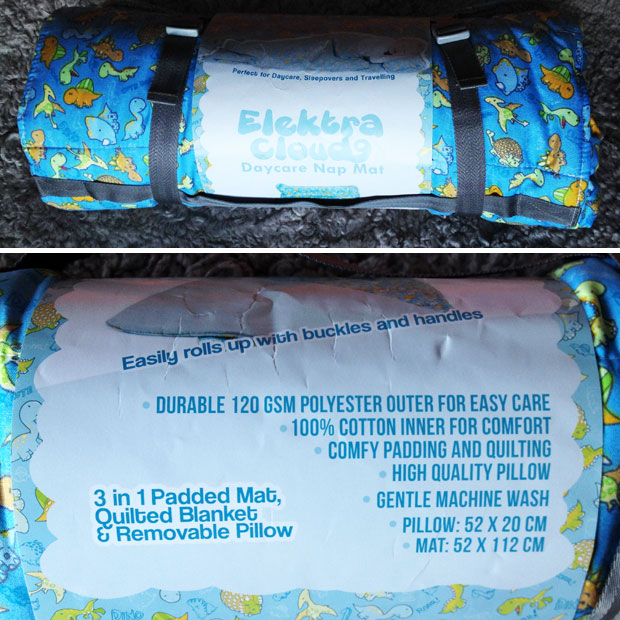 The Elektra Cloud9 Quilted Nap Mat makes it so easy and quick to get out of the house and you don't need to worry about remembering a separate sleep mat, sheets, a blanket and a pillow — it's all incorporated into the nap mat.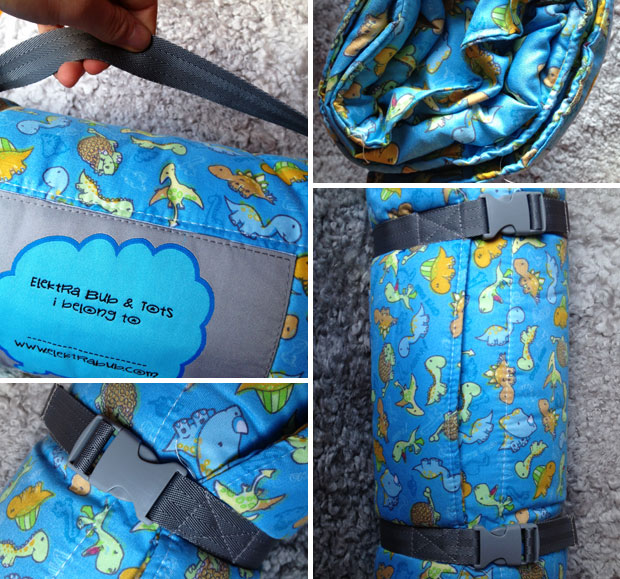 A year of testing of materials has gone into creating this product to ensure that it's durable and comfortable. It's made with a removable high quality, hotel grade — and machine washable — pillow and the mat and blanket are well padded for comfort and warmth. The outer material is made from 120gsm polyester which is extremely durable and stain resistant and the inside of the blanket is made from 100% cotton to be comfortable and soft against your child's skin.
Since a sleep mat like this gets put through quite a lot by young children — spilling, dragging, playing and of course regular use — it needs to be long lasting and durable. That's why double stitching has been used for all seams to last daily use and weekly machine washing.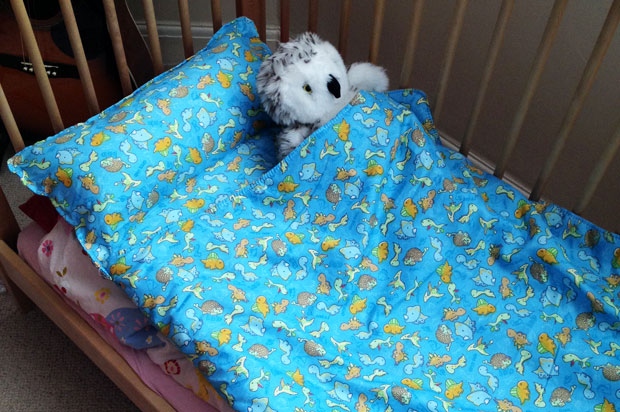 The Elektra Cloud9 Quilted Nap Mat fits neatly into our cot bed from IKEA which is also the same size as our travel cot so the mat will be perfect for when we go on trips or visit grandparents. When our daughter stops sleeping in a travel cot we can also just use it on the carpet. I like that you can adapt it to your needs — if you want more padding, put it on some blankets or cushions on the floor, if it's really cold you can add a blanket on top, if your child sleeps without a pillow you can just remove it, etc. I also like that there's a place to clearly label the nap mat with your child's name so that there aren't any mix-ups at nursery.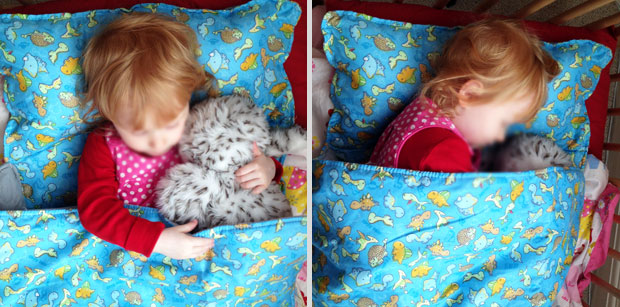 Our nearly 2 year-old daughter loves it just the way it is. She happily crawls into into and says "Night night" or puts her favourite cuddly toy Owl into it and says "Night night" to him. The nap mat seems very comfortable and cosy so I'm not surprised she loves it! The bright colours and fun dinosaur print is lovely too. You can also get the Elektra Cloud9 Quilted Nap Mat in pink with a teddy bear print. They are currently in the sale for just £24.09 (instead of £43.38 — that's a saving of nearly £20!) and you can buy yours here with free shipping in Australia and the UK.
We love ours and I'm sure we'll get loads of use out of it over the next few years and then for any siblings too! Night night!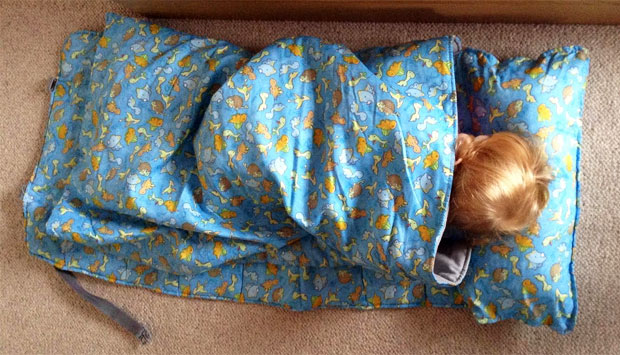 We were sent this product for this review. As always, all my reviews are 100% honest and all thoughts and opinions are my own.