ergoPouch Spring/Autumn Sleep Suit Bag Review – 1.0 tog
|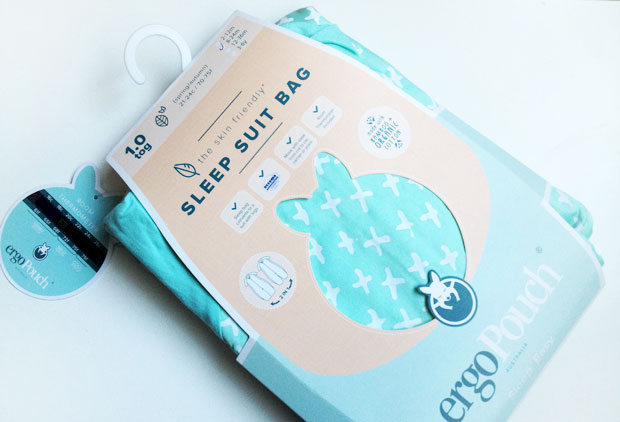 ergoPouch Spring/Autumn Sleep Suit Bag Review – 1.0 tog
I love using sleeping bags for babies and toddlers and once they can stand up and walk, the ones that you can transform into a sleep suit with legs are definitely the best choice. ergoPouch make a lovely range of sleep suit bags in different tog ratings to choose from.
ergoPouch is an Australian company that designs high quality baby swaddles, sleeping bags and sleep suit bags. Their products are all made from skin-friendly, natural fibres like organic cotton, merino and bamboo. Natural fibres are also used for the fillings as they improve breathability and temperature regulation.
Last winter, we used the ergoPouch Winter Sleepsuit Bag – 2.5 tog with Sleeves for our then baby and that one would still fit her now but she's now a much warmer child at nearly 18 months of age so this winter, I wanted a lower tog sleeping bag/suit for her to use to keep her comfortable. Our eldest daughter is just the same! They get really warm in the early parts of the night and get sweaty, then they get cold later on in the night as the temperature drops.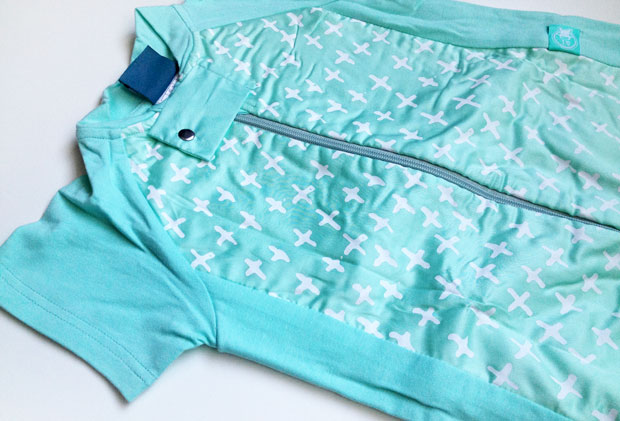 With our 3-year-old, we usually peel back her duvet when she's fallen asleep, then put it back on her when we go to bed and that seems to work well. With our toddler, we now usually put her in a long sleeved vest under her new 1.0 tog Spring/Autumn Sleep Suit Bag from ergoPouch. That keeps her a nice temperature and if it gets colder later at night, we put a light toddler duvet on her as well. This is helping her stay comfortable for longer and asleep for longer!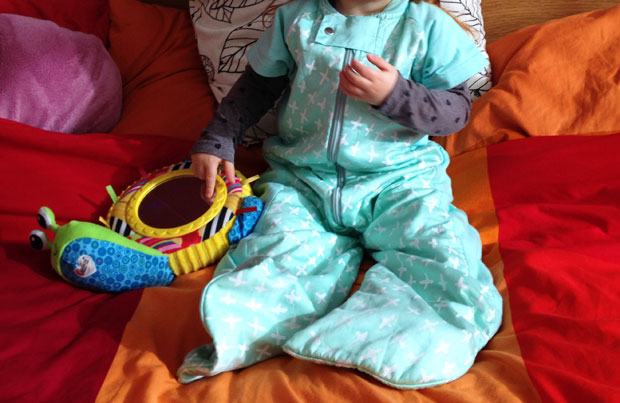 ergoPouch bags are really clever as they keep your baby or toddler nice and warm without the risk of kicking blankets or duvets off in the night. The best bit is that you can use them as sleeping bags and then just convert them into sleep suits with the zippers to accommodate toddlers on the move! You can also use them in prams and car seats because of this handy feature. The "feet" have grippers on them so that your toddler doesn't slip if walking around.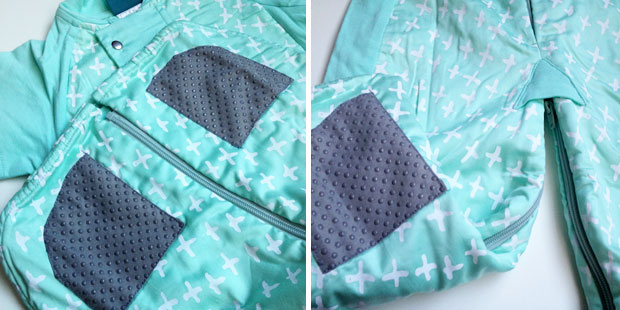 The sleep suit sleeping bag also gives you easy access for nappy changes — just unzip the legs or the bag at the bottom and change your baby's nappy. We are at a stage where one nappy lasts all night but I know how important this is for younger babies.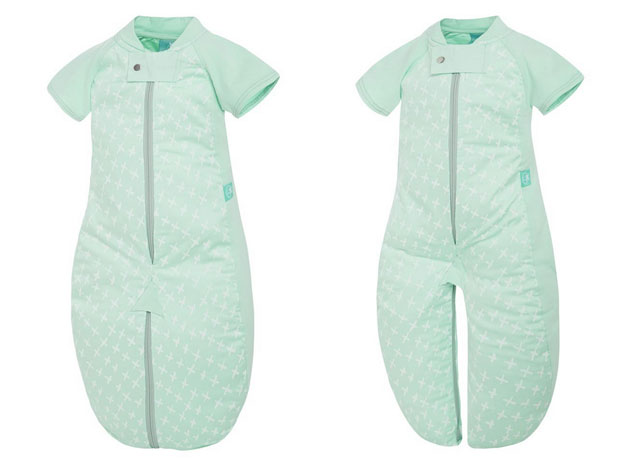 This beautiful 1.0 tog bag is made for warmer temperatures with its short sleeves but can of course be used for warm children like my toddler during the chillier seasons too. It's made from soft organic cotton and has a bamboo filling — it feels very comfortable and it's definitely easy to move around in!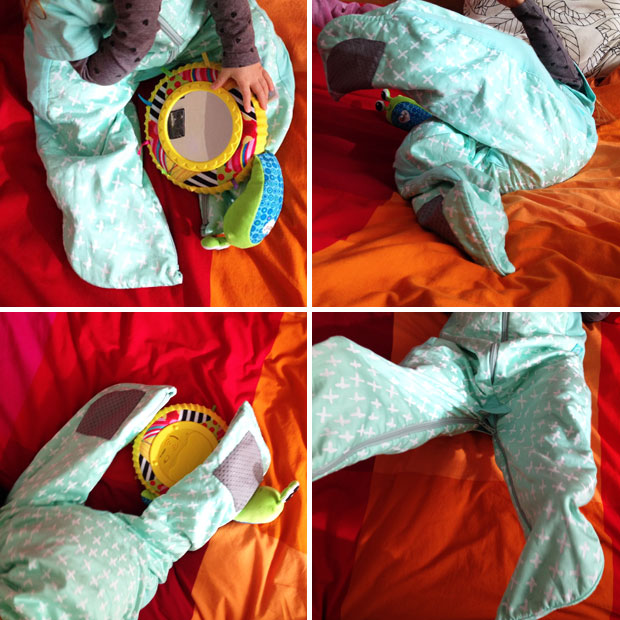 You can use the temperature guide on the ergoPouch website to learn how to adjust what your baby wears underneath depending on the temperature of the room and you get a handy room thermometer with your sleeping bag with the guide printed on the back for easy reference.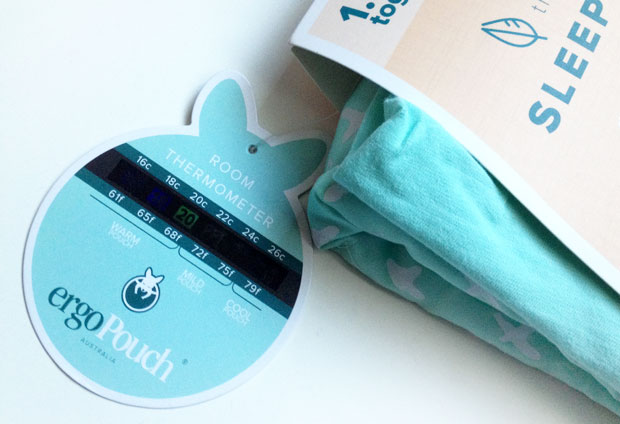 Buy directly from the ergoPouch website or through Amazon.co.uk.
We were sent this item for this review. As always, all my reviews are 100% honest and all thoughts and opinions are my own.