Essential Tableware for Hosting A Dinner Party
|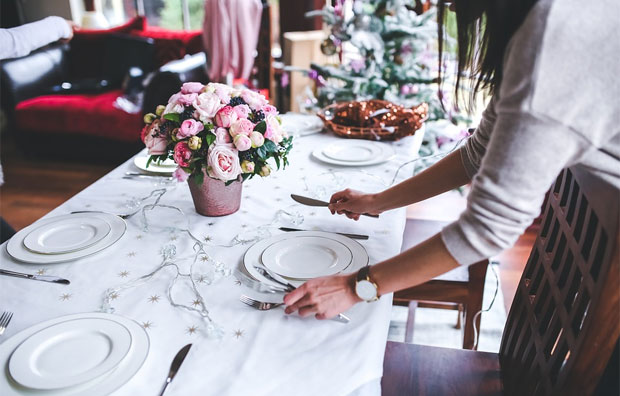 Essential Tableware for Hosting A Dinner Party
Many of us like having our friends or family members round for dinner parties and get-togethers. When you're hosting, it's nice to make your home and your dining table set-up look nice and inviting and it's always extra nice when all the tableware matches and complements each other.
In Sweden we have a phrase called "vuxenpoäng" which translates to "adult points" and having what you need to set up a beautiful dinner table for hosting a meal for your friends with full sets of glasses, plates and cutlery is guaranteed to get you some adult points added to your score!
Just because tableware is in sets and matching, doesn't mean it has to be boring. There are plenty of fun and stylish options and in this post, I've gathered some of my favourite ideas for tableware essentials that makes your set dinner table look smart, festive and inviting: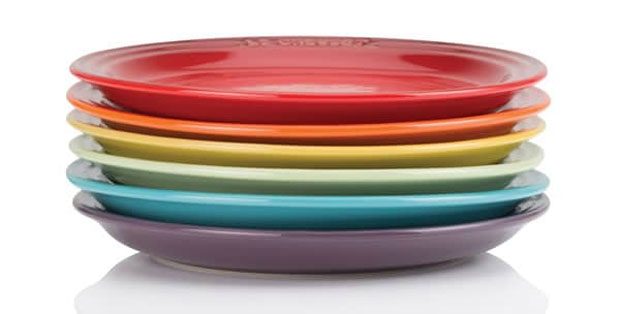 Good Quality Dinner Plates
Your plates are naturally a big part of the table look and the dining experience and no-one likes to eat food served on chipped or scratched plates. We have just moved to a new house and I'm very much in a choose well and buy once kind of mind frame when it comes to equipping our new house. When it comes to my coffee cup collection, I have a few Le Creuset mugs that still look brand new after years of daily use while the rest of my mugs and cups have lots of scratches from spoons or are simply not looking great after being washed in the dishwasher. The difference in quality is amazing and when it's time to replace our plates, I'm going to invest in a plate set from Le Creuset that will hopefully last us a lifetime. They look great too and come in a range of beautiful colours and even in rainbow sets if you can't decide and like a colourful table.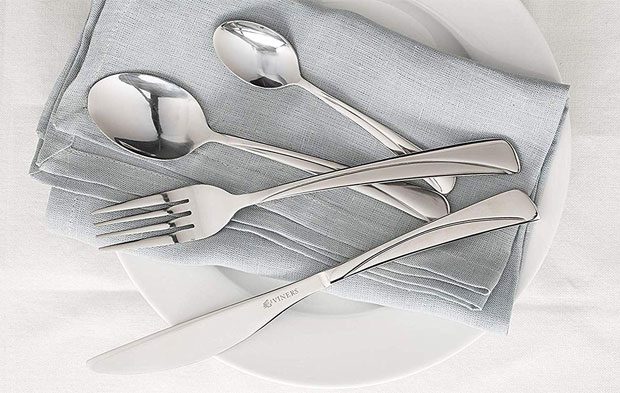 Cutlery of  a Good Weight
A set of good quality stainless steel cutlery is a great investment. Go for a style that you can use daily and for dinner parties and go for something with a good weight that feels nice in your hand. I like cutlery from Viners, made of stainless steel that's rust resistant and with a 25 year guarantee. This set from Viners looks great and is available from here.
Beautiful, Multi-Purpose Glasses
It's a nice idea to have a selection of glasses for all kinds of drinks but it's not very practical, especially if you tend to host for larger groups. Instead, focus on getting some all purpose glasses like these beautiful Sagaform Club Glasses from RedCandy.co.uk.
Sagaform glasses are hand-blown, unique and stylish while also being of great quality. This set of four glasses included four different bright colours for the stems — lime, orange, blue and pink. They're great for wine but work just as well for other drinks too and can even be used to serve desserts too. If you do like having a selection of glasses, you can get Schnapps, Martini and Champagne glasses to match from the same Sagaform range.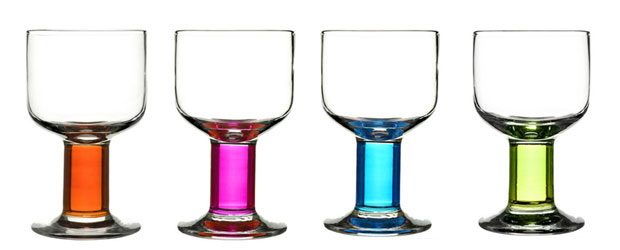 An Attractive Table Cloth
A table cloth will protect your table and make it look fancy ready for guests too. We have kids so we have an oilcloth table cloth but there are lots of durable fabric ones available too. Go for a darker colour and a busy pattern to hide any future stains from food or red wine and, if possible, go for something that you can use all year round.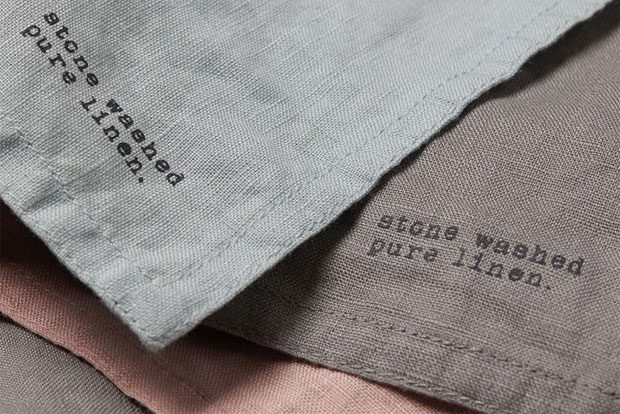 Cloth Napkins & Napkin Rings
Cloth napkins are better for the environment, are nicer to use and look much better on a set table too. I bought a bunch of dark grey/black stone washed linen napkins from H&M Home for when we have guests and they're lovely. I went for the dark colour to ensure they look nice for as long as possible. Adding a napkin ring around each cloth napkin when you're setting the table will make your table setting look festive in seconds and provides and easy way to display the napkins too, making them part of the table design.
Hope these tips help you when you're planning your tableware for your next dinner party!
This post features a sample that I received from RedCandy.