Essential Tips for a Breathtaking Backyard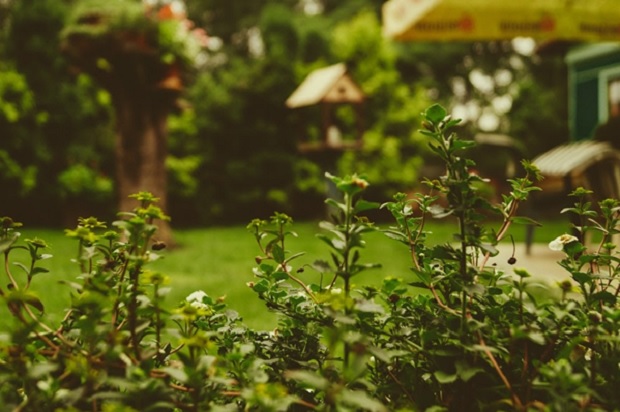 Essential Tips for a Breathtaking Backyard
As much as we love to get cosy in our living rooms, the backyard is the true sanctuary. It's a place to enjoy nature and fresh air as well as create a focal point where family and friends can bond. Backyards have the ability to extend our homes no matter the size. Creating a breathtaking space doesn't always have to break the bank. Below are some simple ideas that can turn your space into an elegant breathtaking oasis.
Creative Landscape Design
Creativity and art are what makes our world go round. Never underestimate the difference great landscaping can have on your backyard. An articulate design brings freshness to any home while helping one connect with nature. The design doesn't necessarily need to be expensive; it just needs to complement your home's design and overall theme.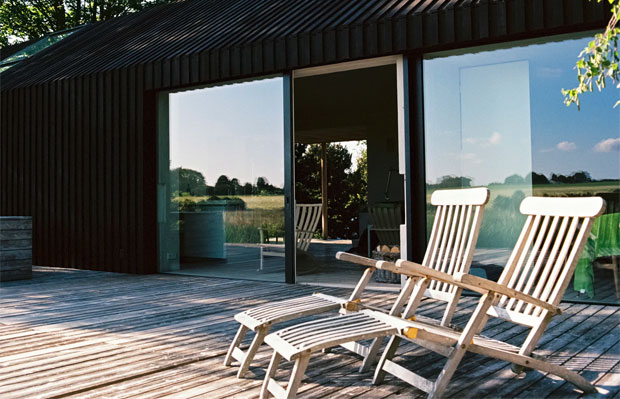 Once you've finished your landscaping, you'll want some outdoor and garden furniture for your relaxation after a hard day of work. In order to accomplish the task, you can choose an online furniture shop and check the tools you need most. In fact, when it comes to the furnishing, the devil is in the details. The furniture you choose for your outdoor living space needs to be functional and visually appealing. No need to splurge on unnecessary pieces that will leave your space looking and feeling chaotic. The placement of this furniture also makes a big difference in how you enjoy your outdoor space. Consider the surrounding features and opt for a position that will offer the best views.
Lighting is of the utmost importance when it comes to setting the mood of any space. Sunshine and moonlight might be the best source of natural lighting, however, it's advisable to have some backup. There are a variety of lighting options that can spruce up the backyard. Simple string lights are a staple, especially for budget backyard landscaping. They are soft and offer ambient glow that creates that inviting and peaceful space.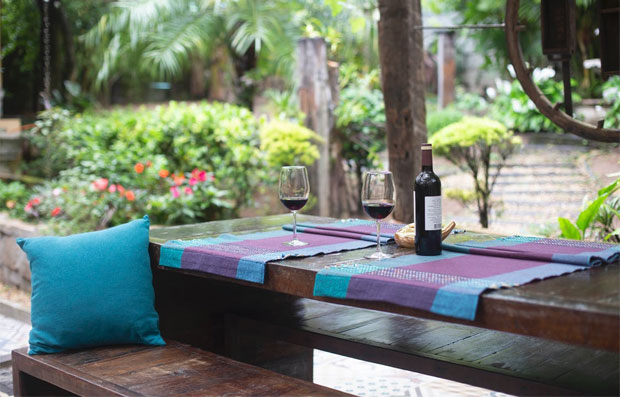 Sometimes all it takes for your space to pop is adding some colour. A plain backyard can feel dull and unappealing to a homeowner. Bright colours in the shade of orange and red would look fantastic especially when contrasted against artificial light. You don't have to go all out with the painting, leftover paint from previous projects can be used instead of purchasing fresh paints.
In this day and age of DIYs, one could easily turn their backyard into a beautiful yet functional space with a few planters. Cut your grocery costs by growing your own vegetables and herbs at the comfort of your backyard. The secret is to choose the plant varieties that require almost no upkeep.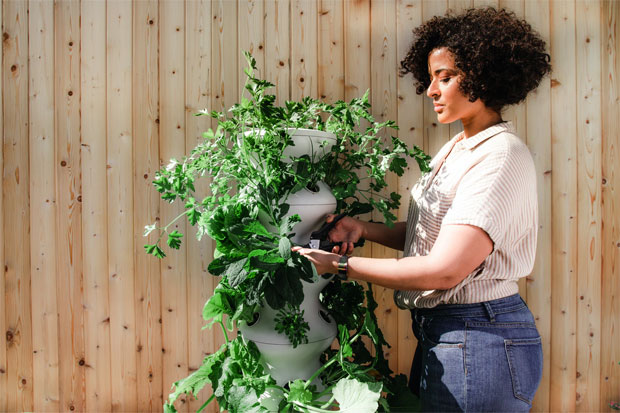 Build an Outdoor Fire Pit
There is no better way to create a focal point in your yard than with the use of a fire pit. A fire pit means more cookout hence more time outside. You don't need any professional help in this, a trip to the home improvement store is all you require to have your bonfire station in a matter of hours. You can also make use of leftover rocks from another project to create a unique fire pit.
Create A Sense of Privacy
The backyard should ideally offer a place that feels 'away from home.' Whether the area is used for entertaining guests or a setup for a relaxed dinner, this space ought to be cosy and inviting. Carving out a secluded spot in your backyard by use of plants and artwork allows for private conversations with your family and friends.
Guest Article.